OMG! Billie Eilish has gotten some ink before, but WOW!
The You Should See Me In A Crown singer first teased a tattoo on her spine in a photo close up on the back of her neck about a month ago…
But on Wednesday, in a brand new October Instagram photo dump, she showed followers the whole thing — apparently fresh from being completed, as you can still see inkstains from the artist's gloves surrounding the piece!
Related: Morgan Wade Got A Tattoo Of Kyle Richards' Initials! WHAT?!?
It is a monumental piece of art that looks a bit like a fingerprint stretched across her entire spine. It's really quite something — though it's unclear if it's complete or she's still adding to it. Take a look at the full thing as it exists now (below)!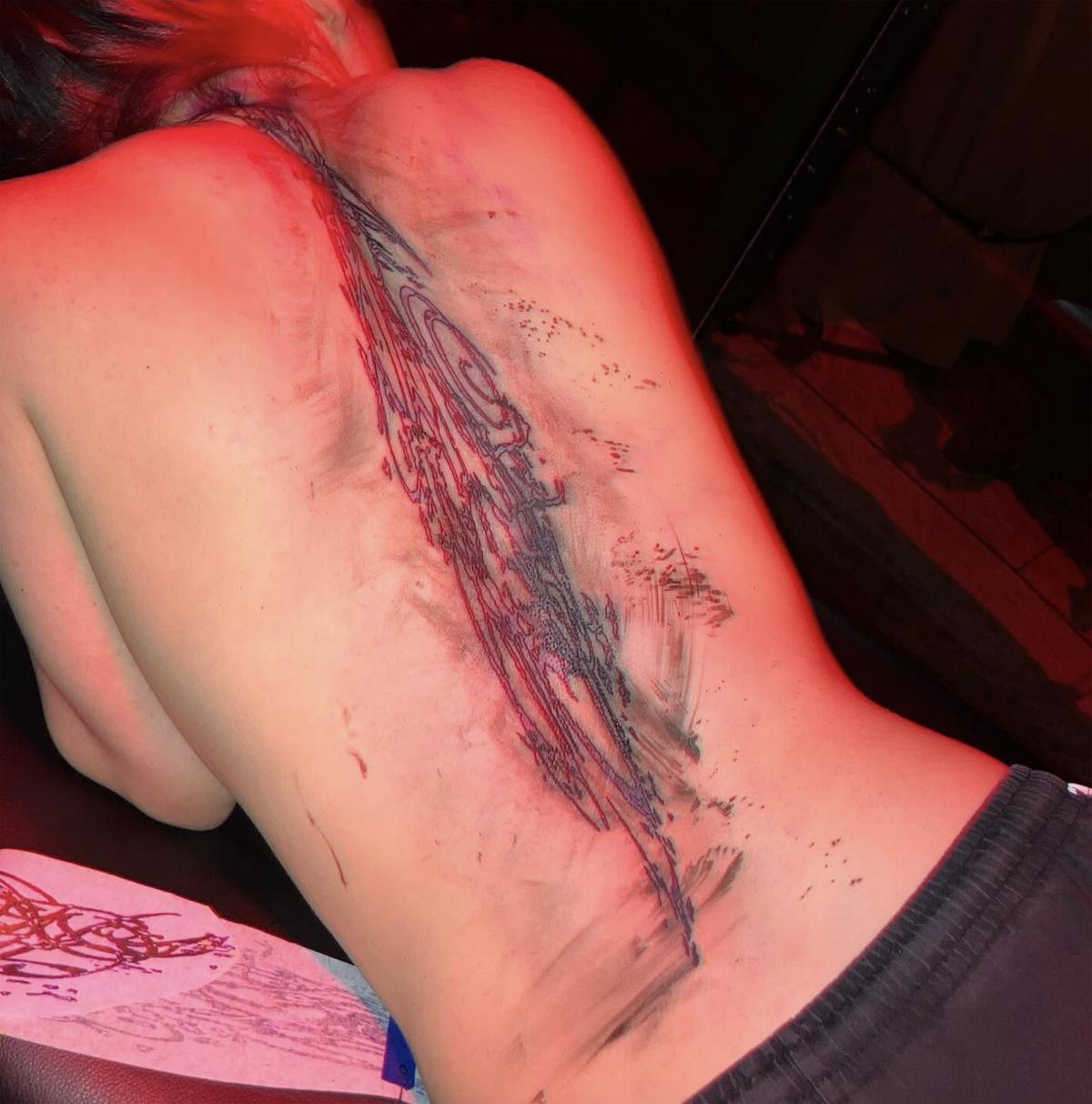 So cool! This of course joins her chest tat that reads "Billie" and her huge hip piece of a dragon. We wonder how many she'll eventually get! Will she look like Travis Barker eventually? Only time will tell…
What do YOU think of her newest ink??
[Image via Billie Eilish/Instagram.]
Related Posts
CLICK HERE TO COMMENT
Oct 18, 2023 17:49pm PDT