Danielle Staub's Ex-Husband Reacts To Her Broken Engagement!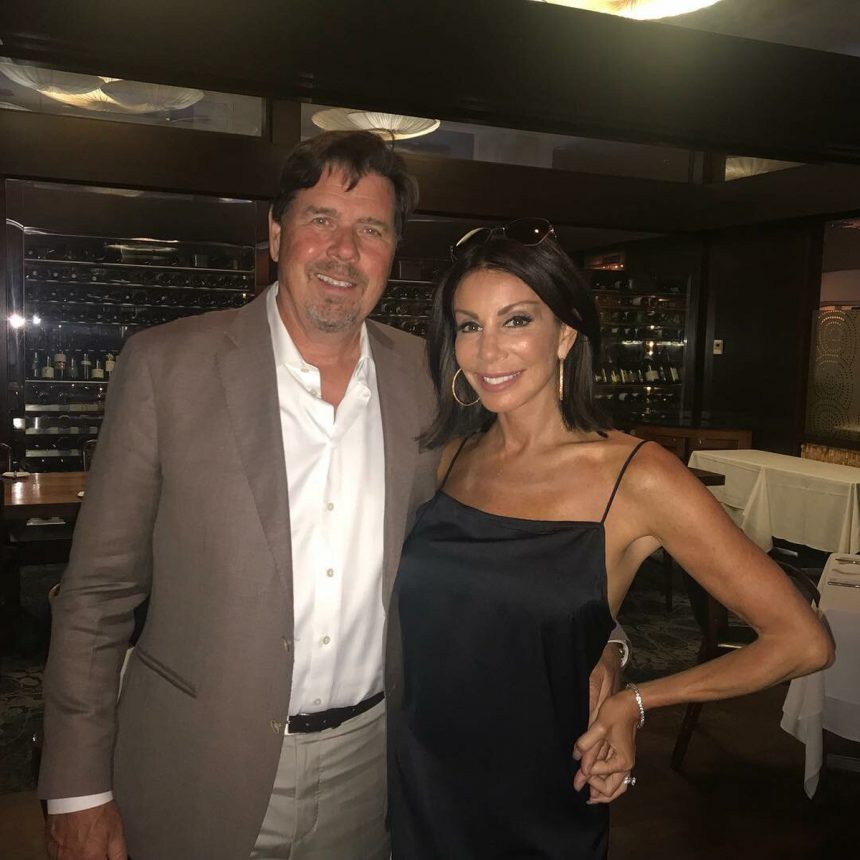 Danielle Staub's ex-husband, Marty Caffrey, speaks out on her broken engagement.
As we reported, the Real Housewives of New Jersey star split from her fiance of less than a week, Oliver Maier, after dating for only six weeks.
EXCLUSIVE! Danielle Sued For Allegedly Ditching Charity Event!
On Monday, Caffrey spoke to Us Weekly regarding his ex-wife's relationship woes. He said in a statement:
"I wish, and will always wish, [for] Danielle to achieve true love and happiness… I fell in love with her, remember? And although I divorced her last August, this still troubles me."
In May 2018, Staub wed Caffrey in the Bahamas, as seen in an episode on the ninth season of RHONJ. In August 2018, Marty filed for divorce after four months of marriage. Earlier that month, the two obtained (and dropped) temporary restraining orders against each other.
In reference to a pic Danielle posted of her and Maiers kissing at a beach in St. Barths (SEE HERE), Caffrey remarked:
"I had early suspicions and doubts about the sincerity about this St. Barths nonsense… Oliver and Danielle would serve themselves well by putting their feet on the ground and staying there forever. I doubt either can."
In regards to reports that Staub and Maiers met through a mutual friend whom Oliver was dating at the time, Caffrey said:
"This is an absolute disgrace, what they both did… Having no regard for [reported woman in question] Gina [Curko] and her kids and Danielle's kids is something I will never understand."
That same day, Staub's rep — Steve Honig — released the following statement:
"Marty would serve himself well by minding his own business and not trying to start a career in reality television."
Staub and Maiers got engaged — at the Cheval Blanc maison in St. Barths — one week after her divorce to Caffrey was finalized.
Danielle and Oliver were supposed to wed at the Justice of the Peace in New York City.
Apparently, an Us Weekly insider said the two went engagement ring shopping over the weekend, but Maier did NOT buy one for Staub, even though she showed it off online.
Maier is reportedly the Duke of Provence, which meant Staub would have become a duchess. Additionally, the venture capitalist told People that his family owns 15 vineyards in the South of France as well as two castles.
Maier was previously married once, and shares a 12½-year-old child with his ex-wife.
This was Staub's 21st engagement.
[Image via Danielle Staub/Instagram.]
Mar 4, 2019 7:52pm PDT