Ellen DeGeneres & George Clooney Lead Charge After Brunei Makes Gay Sex PUNISHABLE BY DEATH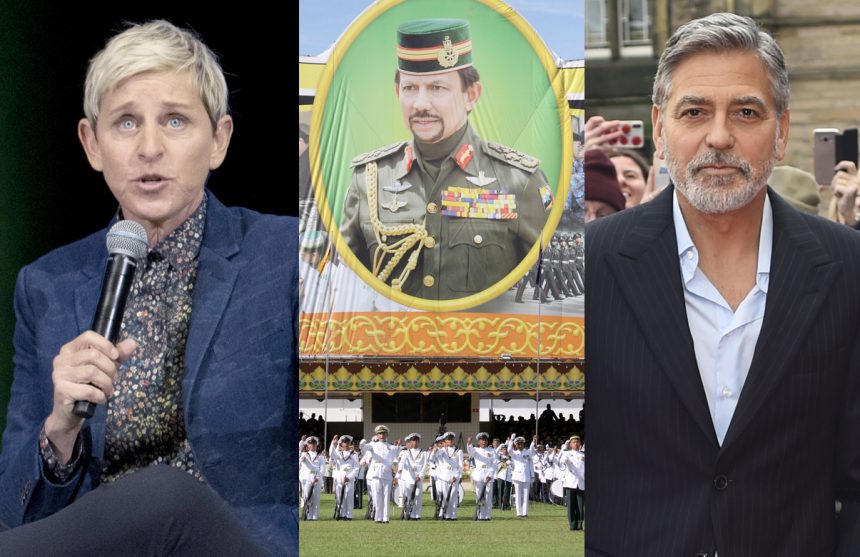 Mark this day in your memory. April 3 is the day the country of Brunei enacted a law tantamount to LGBT genocide.
In case you haven't heard — and even if you pay attention to American politics you still may have missed it — the southeast Asian nation has adopted a new interpretation of Islamic law.
The Nation of Brunei, the Abode of Peace (their official full name) will now execute men just for being gay.
Related: Rosie O'Donnell Clarifies 'Crush' Quote After Elisabeth Hasselbeck Lashes Out
The new measure imposes a penalty of death by stoning for sex between men, as well as for rape, adultery, and defamation of the Prophet Mohammad.
Lesbian sex is apparently seen as a lesser infraction and carries a penalty of a mere prison sentence of up to 10 years.
Perhaps most shockingly, the new laws can apparently even be applied to children.
Ugh.
Brunei has apparently had the death penalty on the books as a legal possibility for many years but has not executed anyone since 1957. It's unclear if the new laws will be accompanied by a renewed enthusiasm for capital punishment.
In a statement Monday, U.N. High Commissioner for Human Rights Michelle Bachelet implored:
"I urge Brunei to maintain its de facto moratorium on the use of capital punishment."
As you may have guessed, Donald Trump is dead silent on the horrific human rights violation these laws represent. After all, the Sultan of Brunei is really, really rich.
Despite having a population close to that of Minneapolis, it is consistently among the wealthiest countries in the world thanks to its oil reserves and investments. And of course its Royal family possesses the biggest piece of the pie. The Sultan, a man named Hassanal Bolkiah, has an estimated worth of $20 BILLION.
Rule of Thumb for your political cheat sheet: if they're rich and evil, Trump loves them.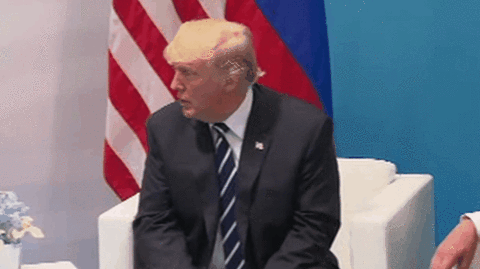 What is the U.S. doing? Well, the State Department wouldn't officially condemn the laws, but a spokesperson did criticize them in a statement:
"Brunei's decision to implement Phases Two and Three of the Sharia Penal Code and associated penalties runs counter to its international human rights obligations, including with respect to torture or other cruel, inhuman or degrading treatment or punishment.

We continue to encourage Brunei to ratify and implement the United Nations Convention Against Torture, which it signed in 2015, and to sign, ratify, and implement the International Covenant on Civil and Political Rights."
Well, that's… something. And definitely not nothing.
As has been the case too often lately the loudest voice of compassion coming from the U.S. is that of our celebrity community, who are taking action.
George Clooney wrote a column for Deadline last week suggesting a course of action for people who want to show their disdain for the new laws: boycott the businesses around the world owned by Brunei. He wrote:
"Brunei is a Monarchy and certainly any boycott would have little effect on changing these laws. But are we really going to help pay for these human rights violations?"
Ellen Degeneres posted on Twitter and Instagram on Tuesday, rallying her millions of followers to the cause:
"Tomorrow, the country of Brunei will start stoning gay people to death. We need to do something now. Please boycott these hotels owned by the Sultan of Brunei. Raise your voices now. Spread the word. Rise up."
Tomorrow, the country of #Brunei will start stoning gay people to death. We need to do something now. Please boycott these hotels owned by the Sultan of Brunei. Raise your voices now. Spread the word. Rise up. pic.twitter.com/24KJsemPGH

— Ellen DeGeneres (@TheEllenShow) April 2, 2019
In Los Angeles there's the Hotel Bel-Air and The Beverly Hills Hotel, in the U.K. The Dorchester, 45 Park Lane, and Coworth Park, in France Le Meurice and Hôtel Plaza Athénée, and in Italy Hotel Eden and Hotel Principe di Savoia.
As Clooney wrote:
"Every single time we stay at or take meetings at or dine at any of these nine hotels we are putting money directly into the pockets of men who choose to stone and whip to death their own citizens"
Many celebs have already announced they will join the boycott.
And while Clooney may be right, it may not affect the country's bottom line enough to sway their laws, it's better than doing nothing.
It's better than refusing to even condemn a country endorsing the murder of men just for the "crime" of being gay.
[Image via Euan Cherry/B. Roth/WENN for Tine Publicity.]
Apr 3, 2019 12:01pm PDT