Grimes & Azealia Banks Both Subpoenaed In Elon Musk's Crazy Tesla Lawsuit!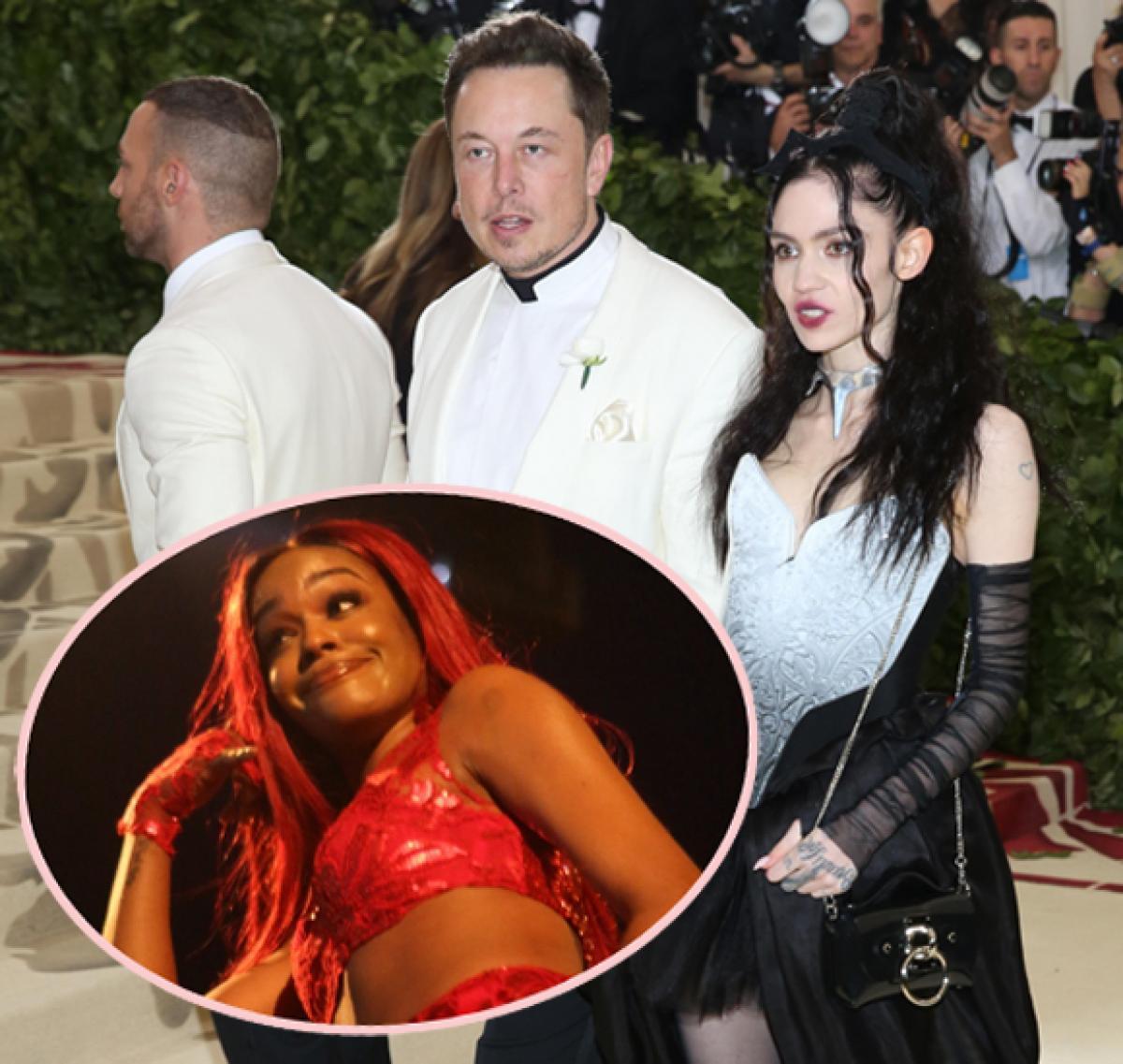 Neither Grimes nor Azealia Banks probably ever thought they'd end up at this point, but here they are… subpoenaed as part of the class-action lawsuit investors have brought against Tesla and billionaire Elon Musk!
A California judge ruled this week that Grimes, Banks, and others can be served by subpoena for the "preservation of documents," meaning they cannot destroy anything (like text messages, for example) that could be considered evidence in the case against Musk.
Related: Grimes & Elon Made For A SUPER-Random Couple!
ICYMI, Musk is being sued over some very bizarre behavior and a bad decision to tweet about Tesla funding, which investors claim ended up losing them a considerable amount of money.
And it sounds like both Grimes — born Claire Elise Boucher — and Banks are right in the thick of things…
Regarding Grimes, this came from the plaintiff's court docs (below):
"According to the New York Times' interview ["Elon Musk Details 'Excruciating' Personal Toll of Tesla Turmoil"], Ms. Boucher may have been the last person Musk spoke with prior to sending the August 7, 2018 tweet at issue in this lawsuit. According to Ms. Banks (as discussed in the Business Insider article [Rapper Azealia Banks claims she was at Elon Musk's house over the weekend as he was 'scrounging for investors'"]), Ms. Boucher was with Musk in the hours and days following the tweet. If, as Ms. Banks claims, Musk was actively attempting to find investors to "cover" for the tweet, then Ms. Boucher likely observed this behavior or overheard conversations between Musk and potential investors. It is also likely that Ms. Boucher, as Musk's girlfriend, discussed the tweet and/or the fallout caused by it with Musk shortly after it was sent."
Interesting…
And plaintiffs continued with another passage in court docs about why Banks' knowledge on the topics was necessary, too (below):
"Ms. Banks has proven to be a key source of information in this matter. As recounted by Business Insider, she purportedly observed Musk attempting to "cover" for the tweet after it was sent. She was also present in Musk's home in Los Angeles while Musk was dealing with the fallout from the tweet and likely observed relevant events in addition to those described in the media."
Remember… Banks and Musk had an, um, interesting interaction a few months back — one where we're still not sure what the hell happened!
Regardless, the lawsuit troubles are only just beginning for Musk, who was sued by the Securities and Exchange Commission back in September, too.
If Banks and Grimes haven't already… now might be the time to lawyer up.
[Image via WENN.]
Jan 18, 2019 4:41pm PDT