Grammys 2019: In Memoriam Features Mac Miller & Aretha Franklin But No XXXTentacion…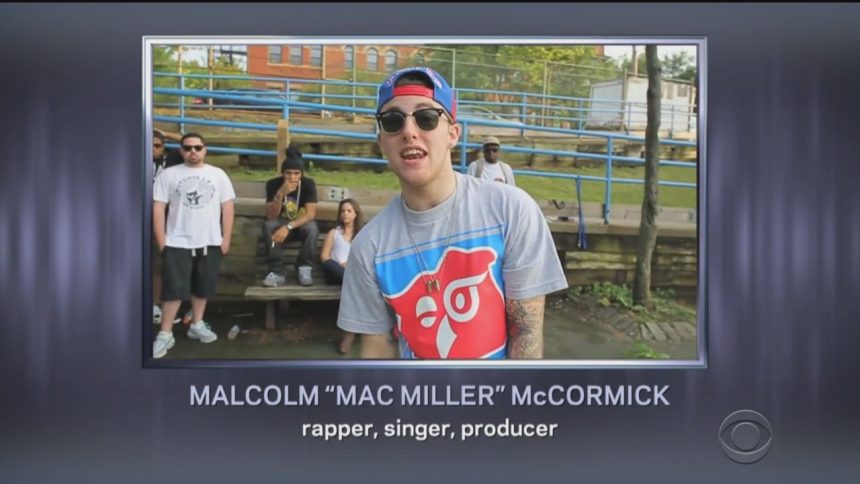 Always emotional…
From Mac Miller to Aretha Franklin, the Grammys' yearly in memoriam was as powerful as ever tonight.
And though it left out some curious names — like XXXTentacion, for example — it certainly made for an emotional moment on the night for all the viewers in the audience and at home.
Mac — who was nominated for a Grammy posthumously tonight, but didn't end up winning — featured prominently in the segment, as you can see (below):
They showed Mac in the "in memoriam" thingy 🙁 I'm gonna cry pic.twitter.com/rWt1sWPY16

— laur ♡ DYEOL DAY (@_wayvdream) February 11, 2019
Sad.
And XXXTentacion wasn't the only artist left out of the in memoriam (below):
And then the @RecordingAcad left Vinnie Paul Abbott out of the In Memoriam reel. Thanks for reminding metalheads you don't really care about our fallen heroes, #GRAMMYs! RIP Vinnie Paul. pic.twitter.com/VX4rDU4lVA

— Kerrang! Magazine (@KerrangMagazine) February 11, 2019
Thoughts? Share 'em (below)…
[Image via CBS]
Feb 10, 2019 9:23pm PDT