Gwyneth Paltrow Pulls Taylor Swift In Countersuit Over Alleged Ski Accident!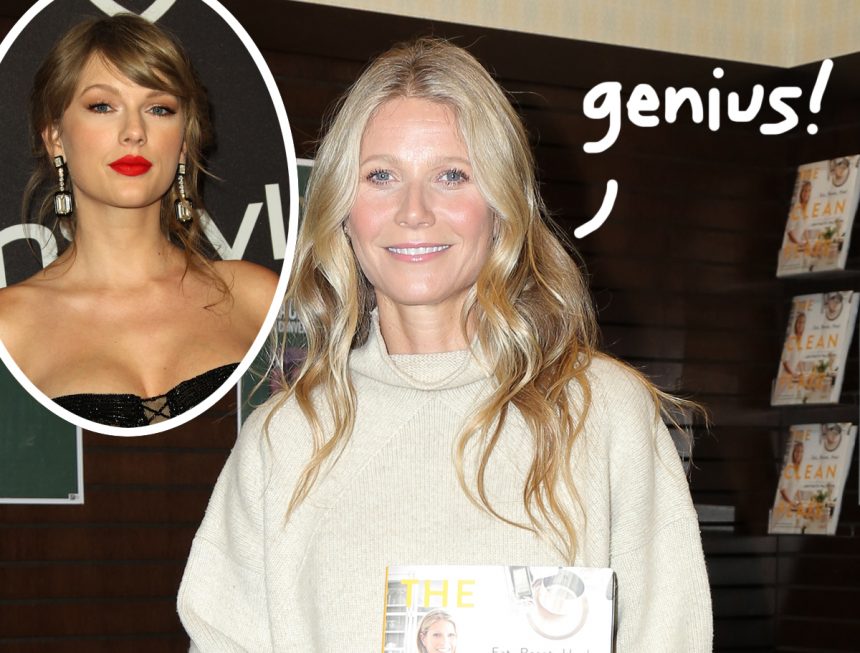 Gwyneth Paltrow isn't going to take getting sued lying down — she's filing a countersuit for big bucks!
Sorry, big buck? WHUT??
Yep, she's suing for $1.
The actress was recently served papers by a man over a February 2016 "hit-and-run ski crash" where she allegedly was responsible for "causing a brain injury, four broken ribs and other serious injuries." Now, she's responding to the $3.1 million lawsuit with her own.
Related: Goop Is Coming To Netflix In New Docuseries
Taking a page from Taylor Swift's book, the 46-year-old is suing him for just $1, according to documents obtained by TMZ, claiming that he "took her out from behind" while on the slopes at Utah's posh Deer Valley Resort.
Gwynny also mentions in the suit that if she does win and the court award her more than $1, she'll donate it to charity to prove the point she's not trying to "exploit her celebrity and wealth."
What do YOU think of the legal maneuver? Sound off (below) with your thoughts!!
[Image via FayesVision/Adriana M. Barraza/WENN.]
Feb 21, 2019 6:00am PDT