Hailey Bieber Wishes 'Lover' Justin A Happy 25th Birthday!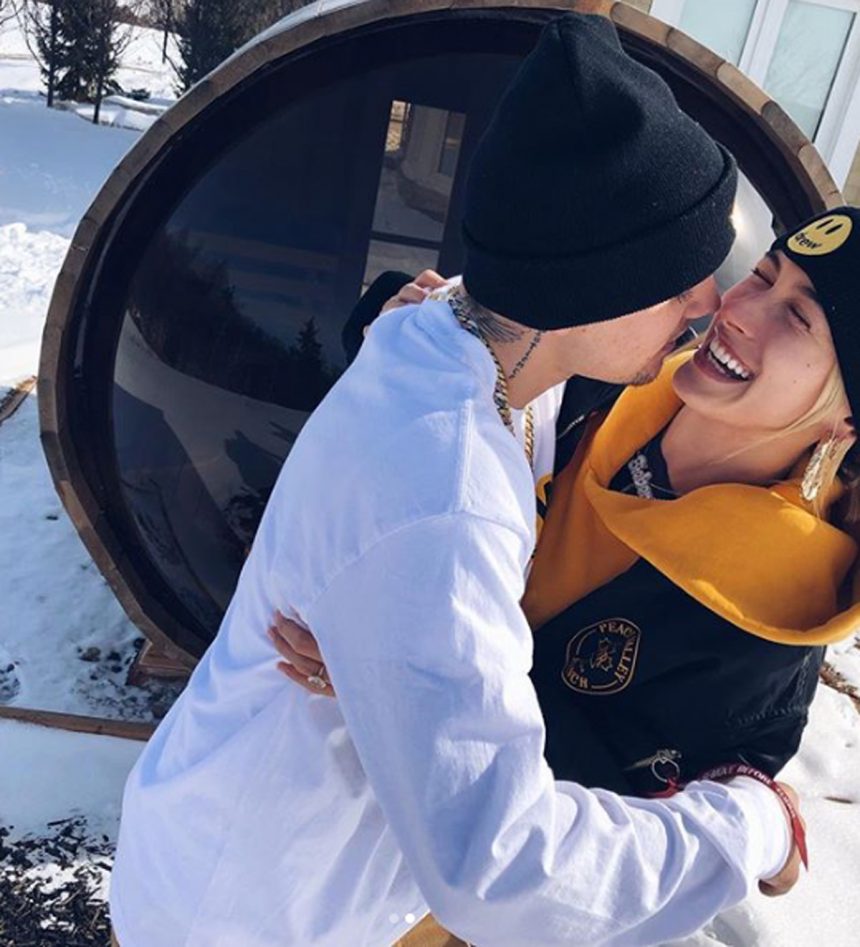 Justin Bieber is another year older, (hopefully) another year wiser!
On Friday, the day of the Sorry singer's 25th birthday, wife Hailey Bieber shared the (above) cute photo of the two on Instagram!
Related: Justin Bieber Officially Drops His Drew House Streetwear Clothing Line!
The model added the caption:
"25 sure looks good on u lover.."
During an interview with BFF Kendall Jenner last month, the 22-year-old revealed the musician kept her in a "weird limbo" before proposing.
In regards to their on-again, off-again years, Hailey explained:
"We weren't really together. It was this weird limbo. We were friends and then it was like more, and then we weren't. And then we didn't speak for a very long time."
The two met in 2009, dated for three years ago, rekindled their relationship last year after meeting at Hillsong church, and had a courthouse wedding in September 2018.
That same month, Justin received treatment for depression — something that reportedly "has nothing to do with Hailey."
See more photos (below):
[Image via Hailey Bieber/Instagram.]
Mar 1, 2019 6:27pm PDT