Well, this is certainly a step up for Georgina Chapman.
The Marchesa cofounder finalized her divorce from disgraced husband Harvey Weinstein all the way back at the tail end of 2017, but so far as we know has not waded back into the dating pool since.
Hey, who can blame her after getting burned so badly last time?
Related: Harvey Weinstein Agreed To $44 Million Settlement With Accusers
Well now the 43-year-old single mom is reportedly dating again, innerestingly enough with another Oscar winner. According to a report in The Sun, Georgina has been quietly dating Adrien Brody!
A source told the outlet the couple were introduced by mutual friend Helena Christensen. The former supermodel and fellow fashion designer may not have meant to play Cupid, but that's apparently exactly what happened. The insider spilled:
"Georgina and Adrien obviously initially met through Harvey, but met again properly in April. Helena had invited them both to her swimwear launch in Puerto Rico, and they bonded over cocktails against a backdrop of various beautiful beaches."
We mean, who couldn't bond in such a romantic setting? The question is, did they bring the romance back with them? The source says:
"They stayed in touch when Georgina returned to London, and then arranged to go on a few low-key dates."
How nice for her! She deserves to be with a proper gentleman — or at least not a monster — for once, don't you think?
To our knowledge the worst thing Adrien Brody has ever done to an actress was this awkward mess…
You know what? That was way back in 2003 when he was just a 30-year-old winning Best Actor. Even Halle Berry gave him a pass on that.
Mostly.
BTW, the insider says things are going really well between Adrien and Georgina — and points out how much of a change that is for the fashionista:
"Obviously it's still quite a new thing, but Adrien is smitten and Georgina is the happiest she's been in ages.

She has had a torrid past couple of years, and finally feels ready to move on with her life. Her kids and family are all aware, and everyone whole-heartedly approves."
Georgina did indeed suffer quite a tough couple years.
Her husband stands accused of sexual assault and/or harassment by over 80 women, including actresses Annabella Sciorra, Ashley Judd, Asia Argento, Mira Sorvino, and Rose McGowan.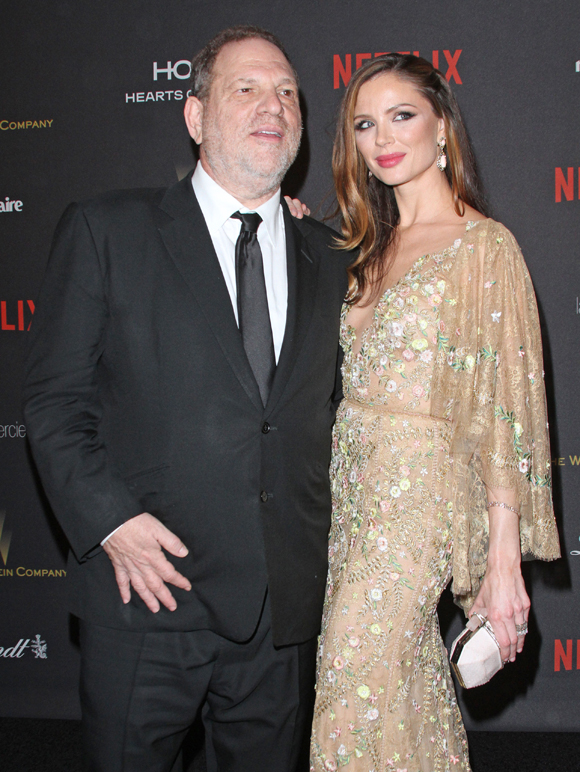 Early on after the scandal broke, Harvey said his wife stood by him "100 percent" but that proved to be false. In a statement announcing she was leaving the accused predator, Georgina wrote:
"My heart breaks for all the women who have suffered tremendous pain because of these unforgivable actions. I have chosen to leave my husband. Caring for my young children is my first priority and I ask the media for privacy at this time."
At first Georgina and her brand were punished along with Harvey, with a full-on Marchesa boycott.
However, after Scarlett Johansson wore one of her gowns to the 2018 Met Gala, people started to change the way they looked at the situation.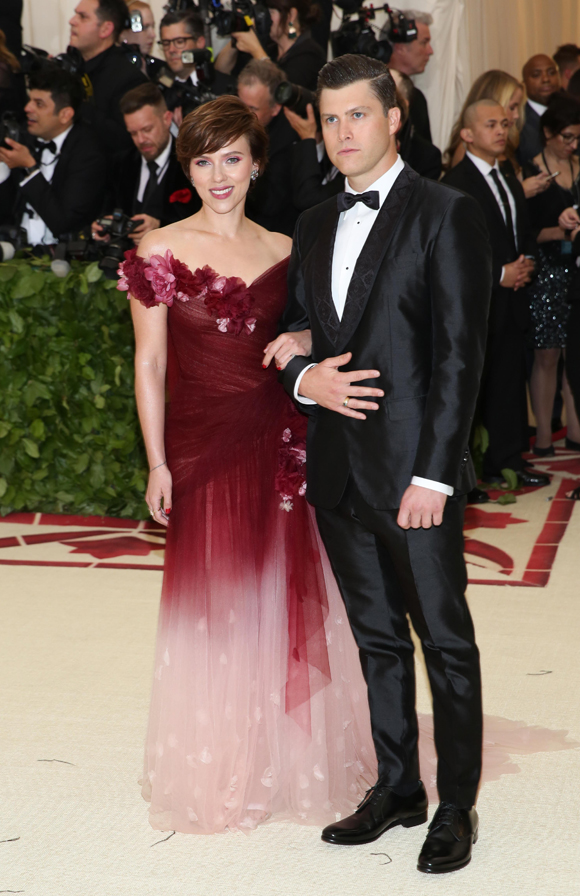 Public opinion these days mostly falls on the side of Georgina as yet another victim of Harvey Weinstein.
With that in mind, this seems like a lovely development for her.
What do YOU think, Perezcious readers??
[Image via Charlie Steffens/Apega/WENN/Mega.]
Related Posts
CLICK HERE TO COMMENT
Sep 17, 2019 14:47pm PDT