Jeff Bezos & New GF Lauren Sanchez Were Reportedly Sexting MONTHS Before Separating From Their Spouses!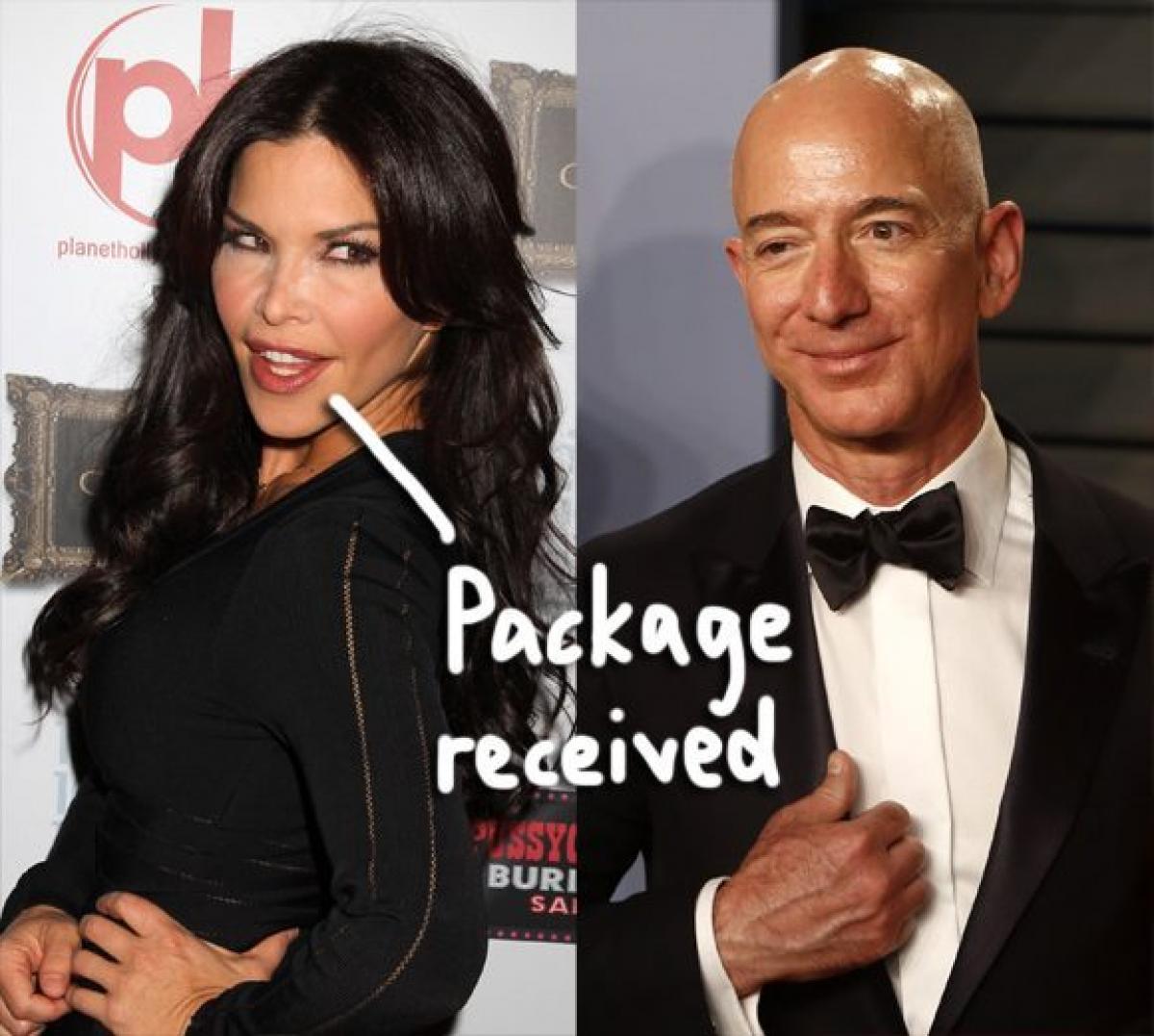 Sources might say the yet-to-be divorced Jeff Bezos and TV anchor Lauren Sanchez started dating in "the fall" after separating from their respective spouses — but racy leaked text messages between the two suggest otherwise! 
The National Enquirer reports the Amazon CEO and The View contributor were exchanging sexts as far back as April 2018, months before the Bezoses were spotted celebrating their wedding anniversary at a Miami nightclub in September. Awks…
Among the steamy messages includes several shirtless pics of the billionaire and an up-close shot of his peen — which, BTW, is reportedly Amazon-sized.
Related: Wendy Williams Extends Hiatus Amid Husband's Cheating Scandal!
The tabloid didn't publish any of the racy pics, but shared a June 1 message Bezos allegedly wrote to Sanchez along with one of his shirtless photos that read:
"You know what I want? I want to get a little drunk with you tonight. Not falling down. Just a little drunk. I want to talk to you and plan with you. Listen and laugh … I basically WANT TO BE WITH YOU!!! Then I want to fall asleep with you and wake up tomorrow and read the paper with you and have coffee with you."
Whoa… Planning? Listening? Reading the paper? Is it getting hot in here, or….?
*Composes ourselves*
Obviously, Sanchez had much to be smitten with. Which might be why, according to a Page Six source, she showed off the sexts to a friend of hers… who ended up blabbing about the secret liaison to the Enquirer!
The insider's biggest takeaway from these messages?
"He's big."
Duly noted.
Related: Stephen Baldwin's 'Secret Mistress' SPILLS ALL About Their Alleged Affair!
The source added that Sanchez is "over the moon" about her prime relationship, and, thanks to the TV personality's alleged "loose lips," the whole world now knows about it.
As we reported, Bezos' estranged wife MacKenzie apparently knew he and Sanchez had been dating for some time. But will these newly released sexts reveal that their courtship started sooner than she thought?
The tech tycoon doesn't seem too worried about it. In response to the Enquirer, Bezos' lawyer said he "supports journalistic efforts and does not intend to discourage reporting about him."
LOLz! 
Awfully magnanimous, considering he's talking to the number one purveyor of literal fake news — who also covered up stories about his nemesis Donald Trump for years.
What do YOU think about all this tea??
[Image via Regina Wagner/Future Image/WENN.]
Jan 11, 2019 11:54am PDT