JWoww Teases New Mystery Man As Rep Confirms She's 'Moved On' From Estranged Husband Roger Mathews!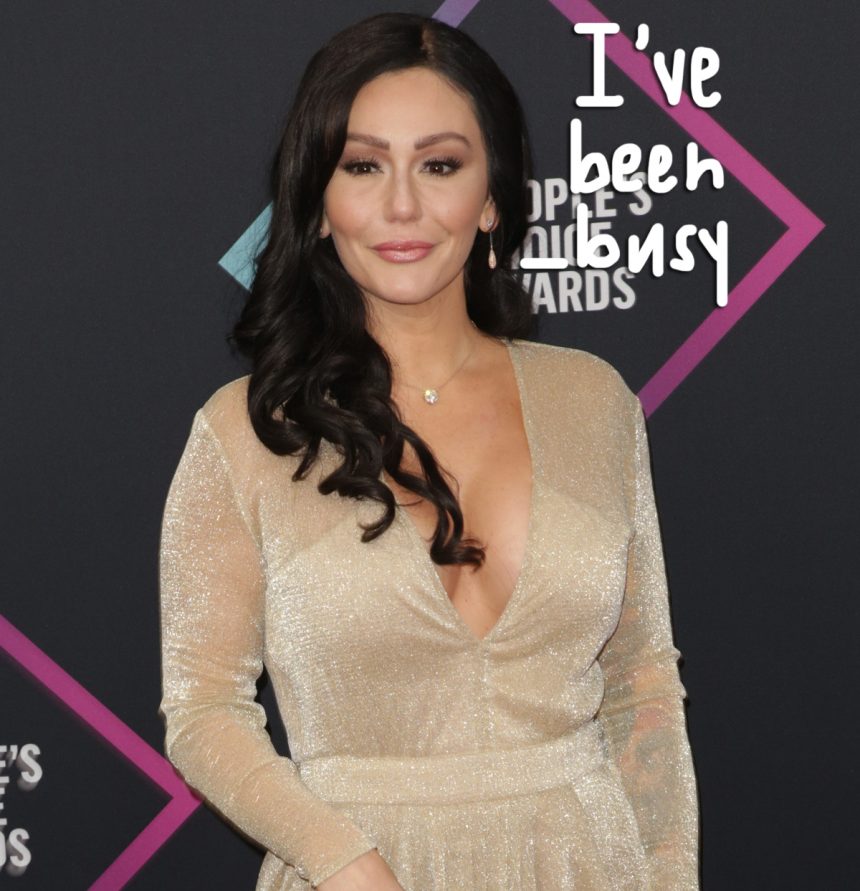 Jenni "JWoww" Farley has evidently found a new burly shoulder to lean on amid her marital woes.
The Jersey Shore: Family Vacation star took to social media over the weekend, where she teased fans (and perhaps a certain estranged husband) that she's been spending time with a mystery man.
Traces of said mystery man first appeared on JWoww's Instagram Story on Friday when she posted a snap of herself holding a glass of red wine while she had lunch with an unidentified person on a terrace overlooking a marina.
Photo: 'Jersey Shore' Cast Surprises JWoww With Epic Belated Birthday Bash
Then, on Sunday, the mother-of-two shared a Snapchat selfie video of herself riding in a car sitting next to some guy who definitely wasn't her estranged husband, Roger Mathews.
See a still of the clip, which she innocuously captioned "Weekend vibes," below: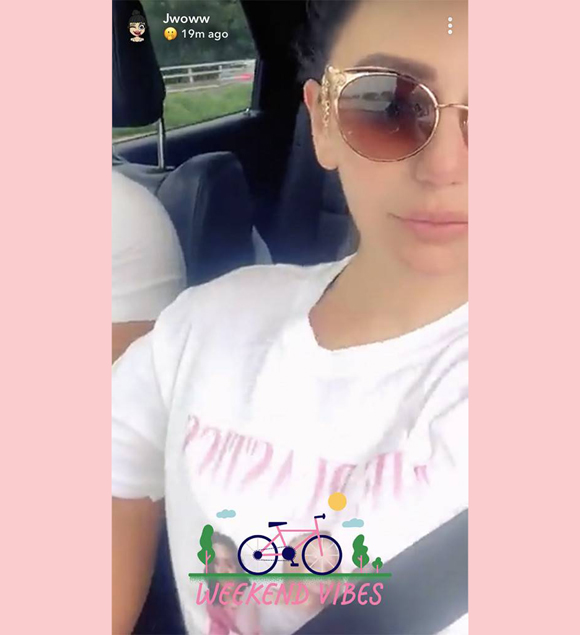 Yup. JWoww has found someone new to spend her weekends with as she and her ex go through their messy divorce.
While the burly shoulder could be one of the 33-year-old's Jersey Shore cast mates — except for The Situation, whose current incarceration would prevent him from going on weekend joyrides — a rep for the reality star confirms that she is, in fact, seeing someone new.
The rep told E! News:
"JWoww has moved on."
So, the pic really should've been captioned: "rebound vibes." Ha!
As we reported, JWoww filed for divorce from Mathews back in September after almost three years of marriage. The two initially told outlets they were trying to work things out, but their legal proceedings quickly turned bitter when the 33-year-old accused him of physical abuse — then later released surveillance footage that appeared to show the father of her children pushing her.
While Roger admitted to pushing her that one night, he's claimed that the MTV star has posted "many lies" about him in order to gain the upper hand in their custody battle.
Accusing JWoww of exhibiting violent behavior herself, he posted:
"Please let's stop the madness. Let's both get help. For our children. We owe them that. I am not an abuser Jenni and you know it. We look like a**holes to the world. We are. We are both a**holes."
Since then, the estranged spouses have appeared to become more civil with each other. A week ago, Farley reunited with Mathews for an Easter-themed outing with their four-year-old daughter Meilani and two-year-old son Greyson.
It's unclear if Jenni has introduced her new man to the family yet, but clearly she's not keeping his presence a secret.
Good for her for moving on!
Just show us more than a shoulder next time, gurl! We want to see the full package!
[Image via WENN]
Apr 15, 2019 8:57am PDT