Here's How Jessica Simpson's Kids Are Bonding With Baby Birdie!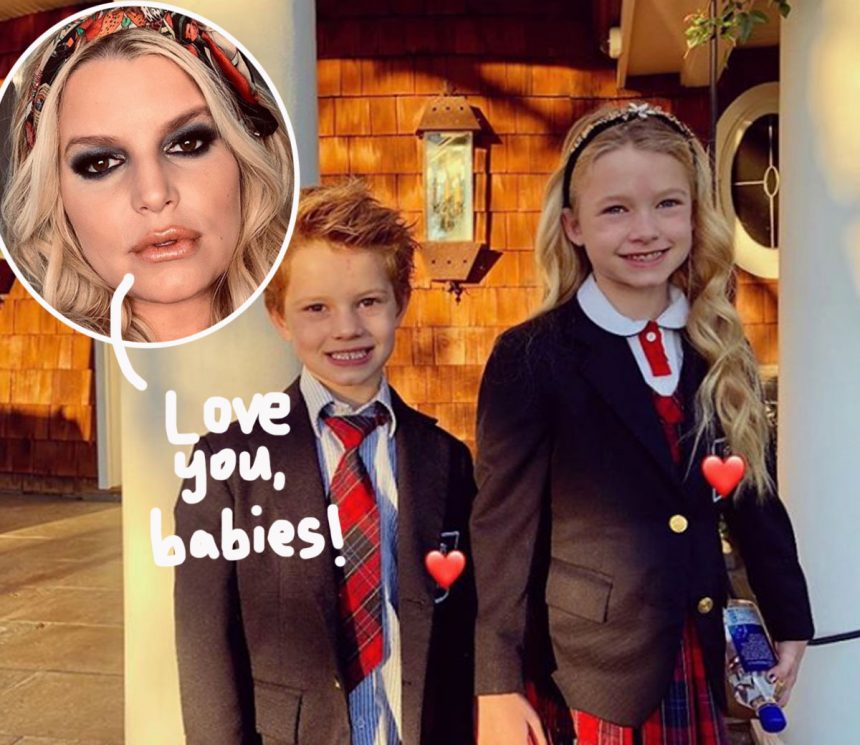 What a great big brother and big sister!
Adding a newborn into the mix can be challenging, but it seems like Jessica Simpson's two kids are taking it in stride!
Following the birth of their sister Birdie Mae this week, Ace Knute, 5, and Maxwell Drew, 6, are being the best siblings possible — which we're sure is a huge relief for Jessica while recovering from her scheduled c-section that took place March 19.
Related: Check Out The Lavish Baby Shower Thrown For Little Birdie!
An E! News source shared Jess' kiddos are loving their new family member:
"Max and Ace are so excited about the baby. Seeing them with their new baby sister has made it all worth it. Getting to this point wasn't an easy road, but now that Birdie is here, Jessica can forget about her difficult pregnancy, Jessica is feeling relieved that Birdie is finally here."
With an ET source revealing the kids were one of the first people to hold the newborn:
"They were so excited and couldn't wait to meet her. Maxwell and Ace were the first ones to hold her after Jessica and Eric."
They even made signs while waiting for her to arrive that read "Welcome Birdie!"
AWWWW, sibling love!
As mentioned, the 38-year-old faced an uphill battle while pregnant with her baby girl.
Not only did she suffer from scary swollen limbs, but she also battled severe indigestion that forced her to sleep in a recliner, away from husband Eric Johnson.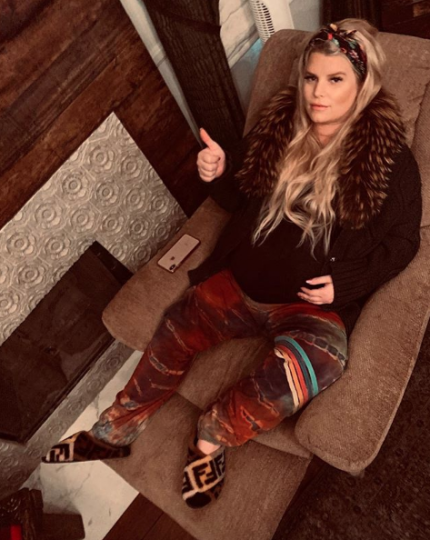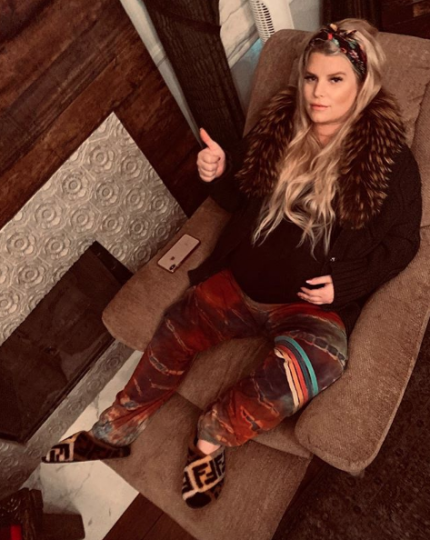 The fashion designer was also hospitalized multiple times while bringing Birdie to term, mostly for bouts of terrible bronchitis and the symptoms involved. Can't imagine dealing with all these complications AND in the public eye. She truly is a trooper!
Related: Jessica Simpson Shares One Last Bikini Pic Before Popping!
We love Simpson because she kept it extremely real on Instagram during her entire pregnancy — and who doesn't love a relatable queen?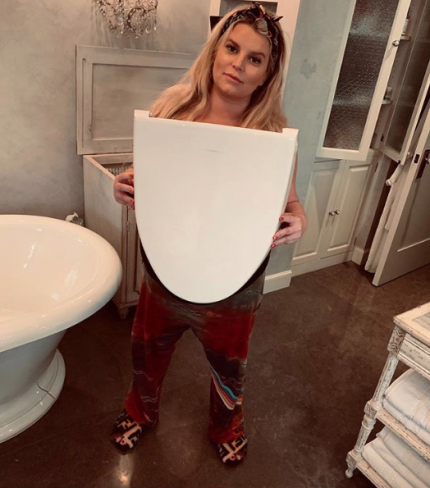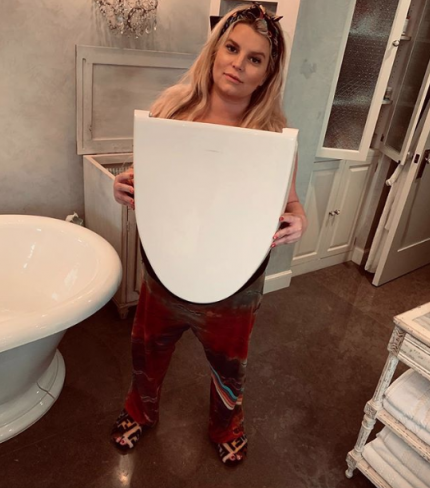 We're just happy this party of five is together, and Jessica can begin feeling like herself again! The source ended by saying the performer's sole focus is "getting Birdie eating and feeding well."
Sounds like the new mother-of-three has her work cut out for her! Congrats again, to the entire Johnson clan and we cannot wait to see a photo of baby's beautiful face!
Do you think Jessica had the most difficult pregnancy of all recently knocked up celebs? SOUND OFF with your thoughts in the comments (below)!
[Image via Jessica Simpson/Instagram]
Mar 22, 2019 11:01am PDT