Jordyn Woods Breaks Her Silence Amid The Drama With Khloe Kardashian & Tristan Thompson!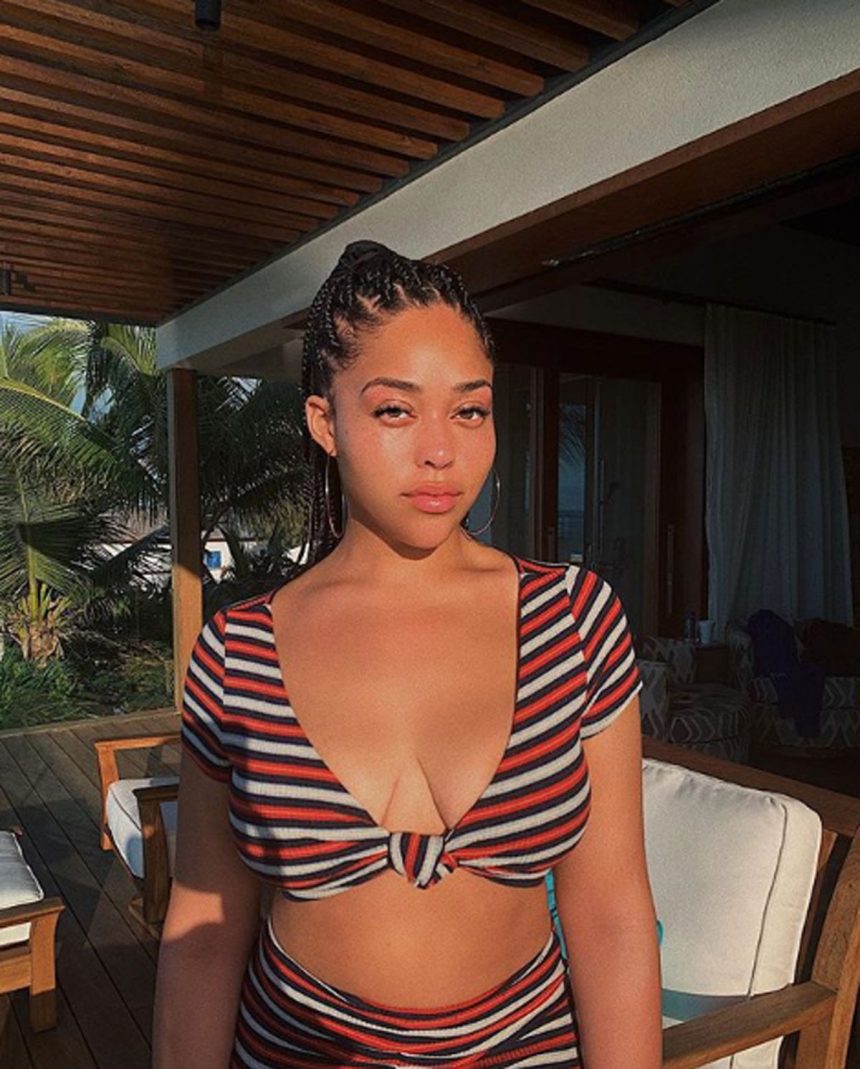 Amid the alleged Tristan Thompson cheating scandal, it sounds like Jordyn Woods has finally broken her silence!
At the event for her new Eyelure fake lashes collab on Thursday, the 21-year-old actually addressed the audience at one point, and alluded to the drama.
Related: Jordyn's Alleged Fling Is 'Much More Difficult' For Kylie Jenner Than Khloe
While she made no mention of Khloe Kardashian, the Good American model did say:
"Thank you guys for coming out and supporting me through everything that's going on. It's been real, and Eylure has been super real with a project I've been working on for over nine months right now."
See video (below):
This past week has been crazy for Woods!
As we previously reported, she has moved out of Kylie Jenner's guest house, has been unfollowed by Kim Kardashian West and KoKo on Instagram, and who knows what else is to come.
[Image via Instagram.]
Feb 22, 2019 6:50am PDT