Justin Bieber Has 'Stayed Away' From Selena Gomez In Order 'To Be Loyal' To New Wife Hailey Bieber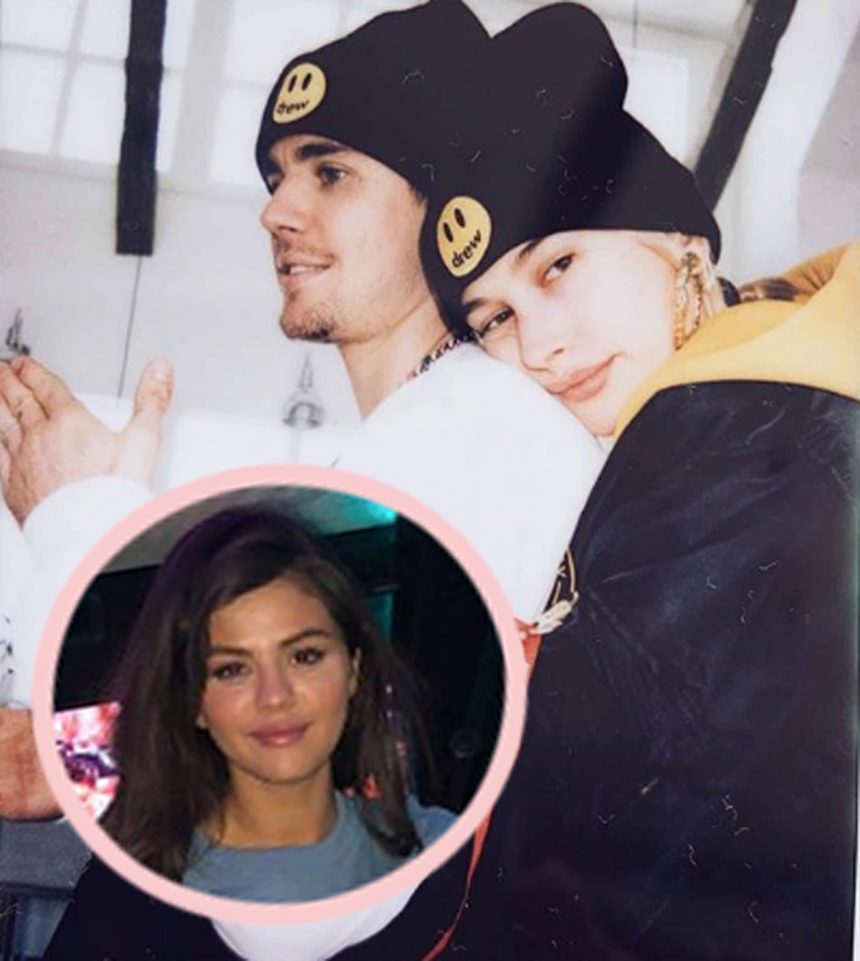 Justin Bieber is growing into a bona fide husband to new wife Hailey Bieber… and part of that life means giving up the younger, single-ish party boy he used to be!
Before Hailey, there was Selena Gomez, who the Biebs dated on and off from 2011 all the way up to March 2018 — just weeks before it was reported Bieber and then-Baldwin were hooking up again, and a just a couple months before Justin & Hailey got engaged!
Related: Justin Is Headed 'In The Right Direction' After Weeks Of Church & Therapy!
A source spoke exclusively to Us Weekly about the lengths Justin has gone to keep his distance from his ex-girlfriend, saying "Justin has stayed away from Selena to be loyal to Hailey," and that the now-25-year-old Baby singer and Selena "haven't talked recently."
OK!!!
Justin has been making some major changes lately, so it makes sense he's also focusing double-time on his new marriage and that beautiful new wife!
The source also noted that, as we'd come to expect, Justin's engagement was "a tough pill to swallow" for Selena at the time back in July 2018, but "it wasn't enough to break her" at the time.
And now, things have turned more positive for the 24-year-old Gomez (below):
"Selena is more focused on improving herself every day."
Nice!!
Justin and Selena have had a long, long road together, of course, but it looks like that all may have ended the moment Hailey made it official with the Canadian pop star, no?!
What about U, Perezcious readers — what do U think about Justin's newfound commitment to his young wife??
Share your thoughts and opinions in the comments (below)…
[Image via Instagram.]
Mar 2, 2019 11:33am PDT