Justin Bieber Is 'Looking In The Right Direction' Following Weeks Of Therapy!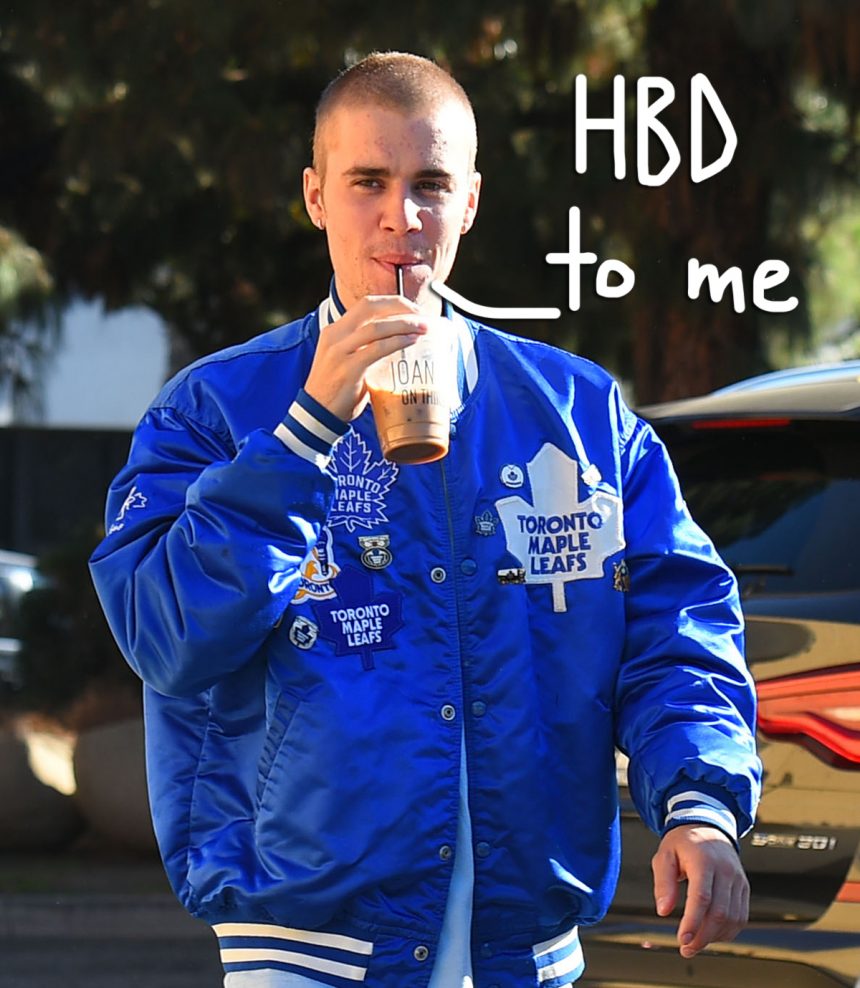 Justin Bieber is living his 25th year for no one but himself… and God!

An insider told People that things are looking up for the Canadian pop star, who turned 25 on Friday, following weeks of seeking treatment for mental health and yet again rediscovering his faith.
A "spiritual source" explained to the outlet:
"He's in a really good place. He's got all the money he will ever need, and he's starting to really center himself and focus on his future… Therapy has helped empower him: he's focusing on the positives, not the negatives. He knows that he's beginning a new life."
This new life will, of course, involve his loving wife Hailey Bieber — who has been dutifully supporting the Love Yourself singer as he worked relentlessly with trained professionals to treat his depression.
Related: Britney Spears Will NOT Be Making New Music Anytime Soon!
As we reported, Bieber was uncovering "key issues" from his past that insiders say were still plaguing his mental health. While none of those issues apparently had anything to do with his 22-year-old bride, the newlyweds confessed their marriage wasn't exactly a walk in the park, either.
The model admitted that married life was "very hard" in a recent interview with Vogue, but acknowledged that therapy was helping them both. Out of the two of them, Mrs. Bieber said her Pisces husband was the one who was more in touch with his emotions, explaining:
"He'll say, 'I feel,' and I'll say, 'I think.' I have to really dive deep and struggle to be in touch with my emotions. He gets there immediately."
We believe it!
Thanks to his recent mental tune up, the source said Bieber came to some key realizations about how he was living his life and the changes he wants to make moving forward, continuing:
"For once, Justin is not living his life like other people want him to live… Is everything perfect? No. But he was facing in the wrong direction for so long, and now he's looking in the right direction."
The right direction for Bieber, according to the source, is facing Hillsong Church — the religious organization the superstar has been leaning on for the past few years.
Related: Lili Reinhart Returning To Therapy For Anxiety And Depression
Even though he's been cozying up to pastor Carl Lentz since canceling his Purpose tour in 2017, the insider said Biebs is "becoming even more committed to his faith," adding:
"He's realizing that life isn't about making yourself happy and running wild, but is about helping people, focusing on God, and bettering yourself."
How could you argue with that?
We're glad Biebs will be focusing on himself in the upcoming year. The only question is: will he be "helping people" by recording new music, or just staying out of the public eye for a while?
Only time will tell!
[Image via WENN.]
Mar 1, 2019 2:14pm PDT