Katy Perry's Multimillion Dollar 'One-Of-A-Kind' Engagement Ring — All The Deets!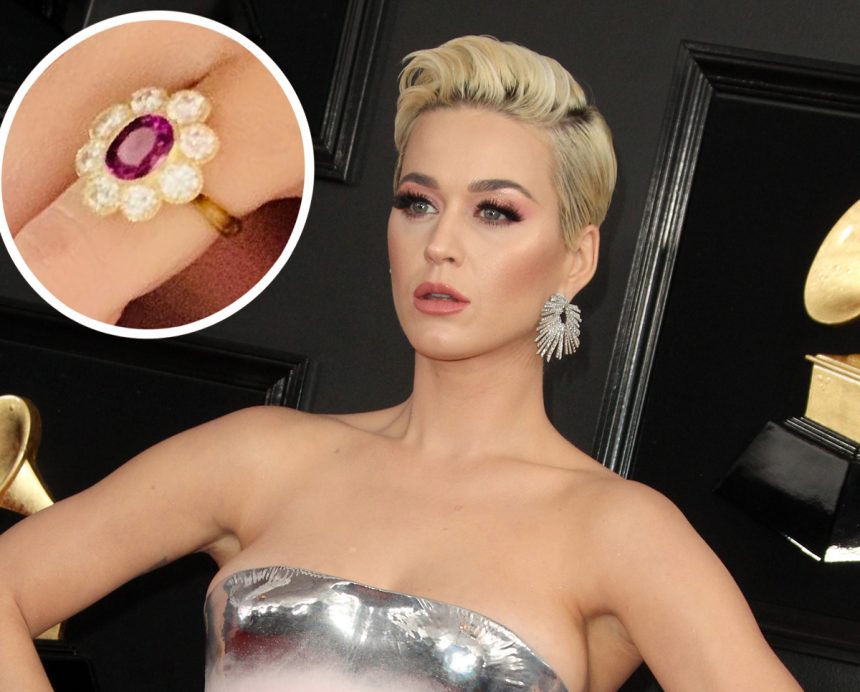 If you're going to pop the question to Katy Perry, this is exactly the ring you wanna have in your pocket!
We're not sure if Orlando Bloom got a little nudge from the Firework singer or just knows his gal, but the loud, colorful stones and adorable flower shape just scream KATY to us!
Photos: What Other Stars Got For Valentine's Day
So how much did the unique piece set him back?
According to WP Diamonds president Andrew Brown, the "one-of-a-kind" ring would "retail in the range of $5 million."
Speaking to E! News, Brown used his expertise to make estimates on the sizes and price of the stones and the package as a whole:
"What looks to be a 4-carat fancy vivid pink oval shaped diamond arranged with eight white diamonds around it to assemble a flower 'in bloom' — this ring is truly one-of-a-kind and wildly valuable."
Wow!
But is it better than all these?? Where would YOU rank Katy's bling among the biggest and best celeb engagement rings?
Related Posts
CLICK CLICK CLICK Next Article
Feb 15, 2019 1:28pm PDT