See All The Gifts Stars Were Spoiled With For Valentine's Day!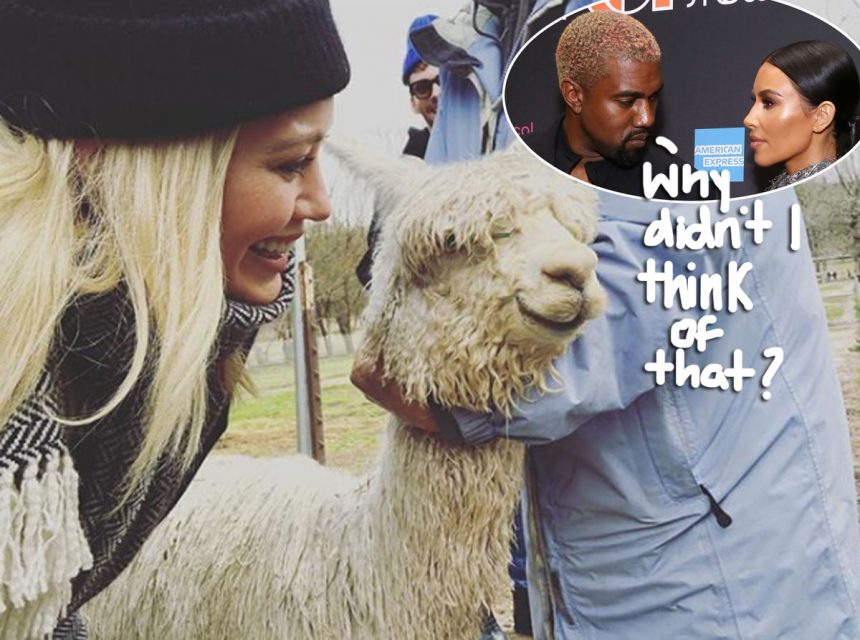 It's absolutely no surprise to see stars getting spoiled by their significant others, but especially so on Valentine's Day!
While there are plenty of ways to show you care, nothing really quite beats finding Kenny G in your living room a la Kanye West's surprise for Kim Kardashian West. Or meeting the alpaca your boyfriend/baby daddy picked out for you… right, Hilary Duff?
Related: The 6 Best Ways To Secure The Rose & Fantasy Suite
Curious to see some of the other extravagant presents, like sparkling engagement rings, big diamonds, and more?? Scroll down (below)!
Katy Perry
Orlando Bloom gifted Katy Perry with a massive ruby and diamond engagement ring!! Hard to top that!
Cardi B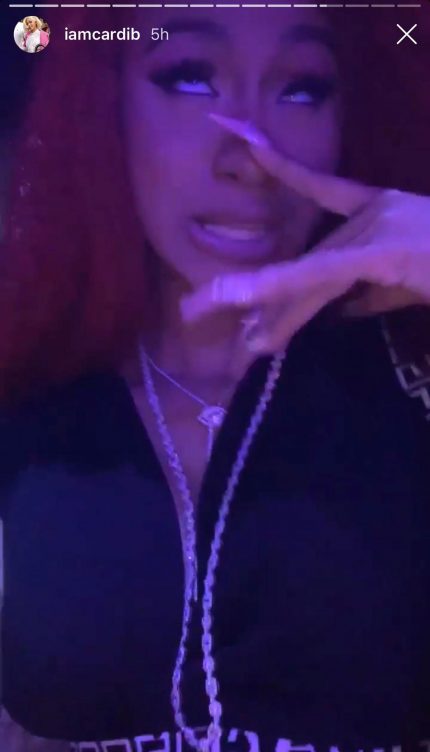 Offset showered wife Cardi B in diamonds, gifting her a long chain, beautiful pendant, new earrings, and some new bracelets (not pictured above)! The couple also hit up the strip club, but it's hard to say if that was part of the rapper's gift to her or her gift to the rapper!
Kim Kardashian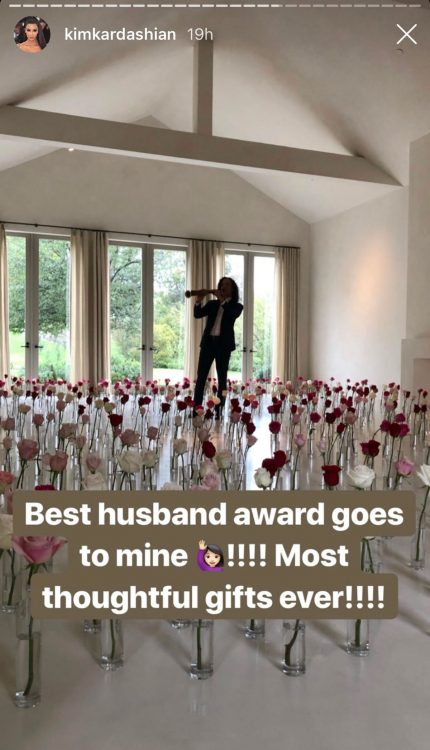 Kim couldn't stop raving about finding Kenny G basically serenading her with his saxophone on Valentine's Day. Of course, we're sure the sea of individual roses didn't hurt either! The only mystery here is what the reality TV starlet got Kanye in return…
Khloe Kardashian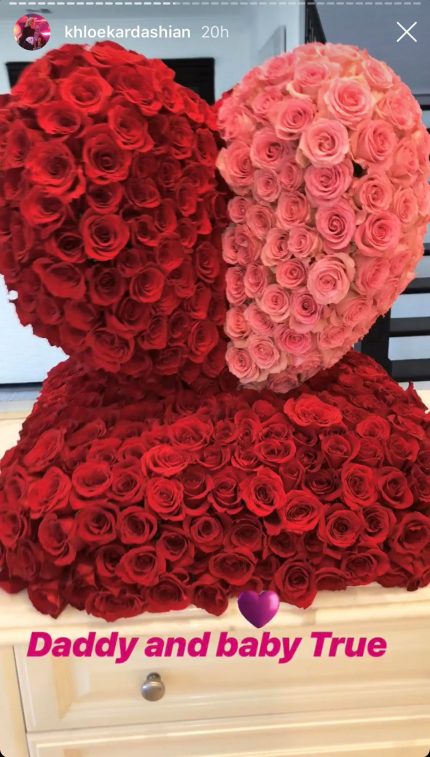 Tristan Thompson came through by sending Khloe Kardashian a MASSIVE arrangement of roses from himself and baby True!
Unconfirmed, but if we had to guess, we think the NBA star also gifted his baby momma with a diamond "True" choker like the ones he bought for himself:
Kylie Jenner
Travis Scott surprised Kylie Jenner with a pink and red rose runway leading to a beautiful heart-shaped altar
Hilary Duff
Sweet little Ivan the alpaca now joins Duff's family thanks to her thoughtful boyfriend/baby daddy Matthew Koma. He did right by the Younger starlet, don't you think??
Kourtney Kardashian
It's hard to say who gifted Kourtney Kardashian with these amazing balloons, or whether she picked them up for hers and Scott Disick's kiddos. Regardless, she was feeling the looooveee.
Sofia Richie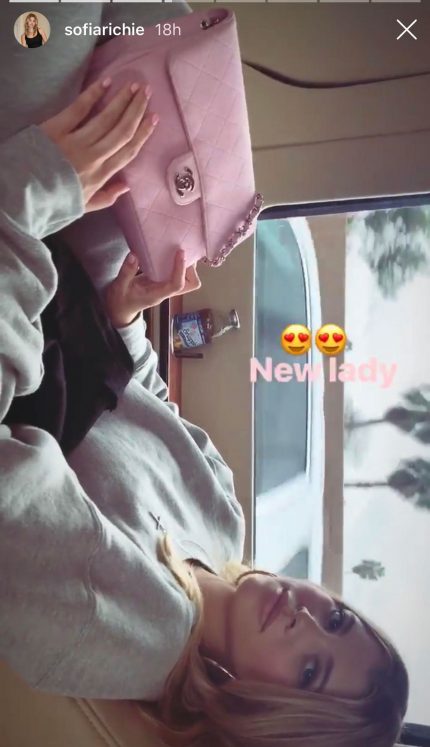 Speaking of Scott, the reality TV star made sure girlfriend Sofia Richie didn't feel left out! The 20-year-old displayed her new Chanel bag on her Instagram Story for all to see…
Sophie Turner
Joe Jonas really came through, throwing Sophie Turner a surprise birthday party to beat all others!
Ciara and Russell Wilson
Russell Wilson went above and beyond to get himself and Ciara "his & hers" Mercedes SUVs!
Kris Jenner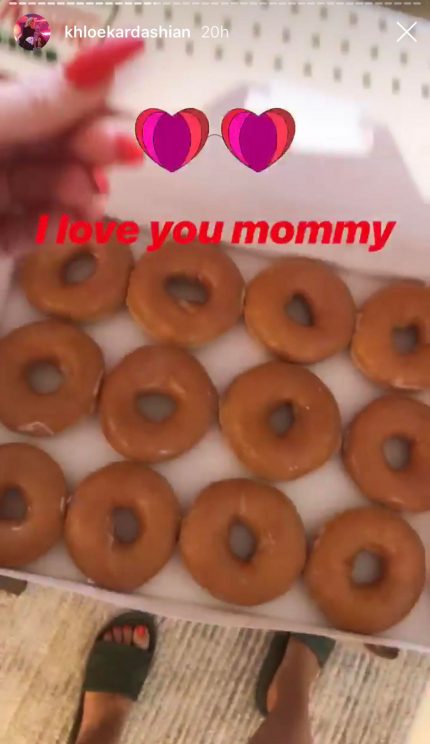 As displayed on Khloe's Instagram Story (above), Kris Jenner gifted her sweet kids with a dozen Krispy Kreme doughnuts, proving you don't need bajillions of dollars to make someone's Valentine's Day!
[Image via Instagram & Joseph Marzullo/WENN.]
Related Posts
CLICK CLICK CLICK Next Article
Feb 15, 2019 11:52am PDT