Khloe Kardashian Is Doing Her Best To Remain On 'Good Terms' With Tristan Thompson For True's Sake!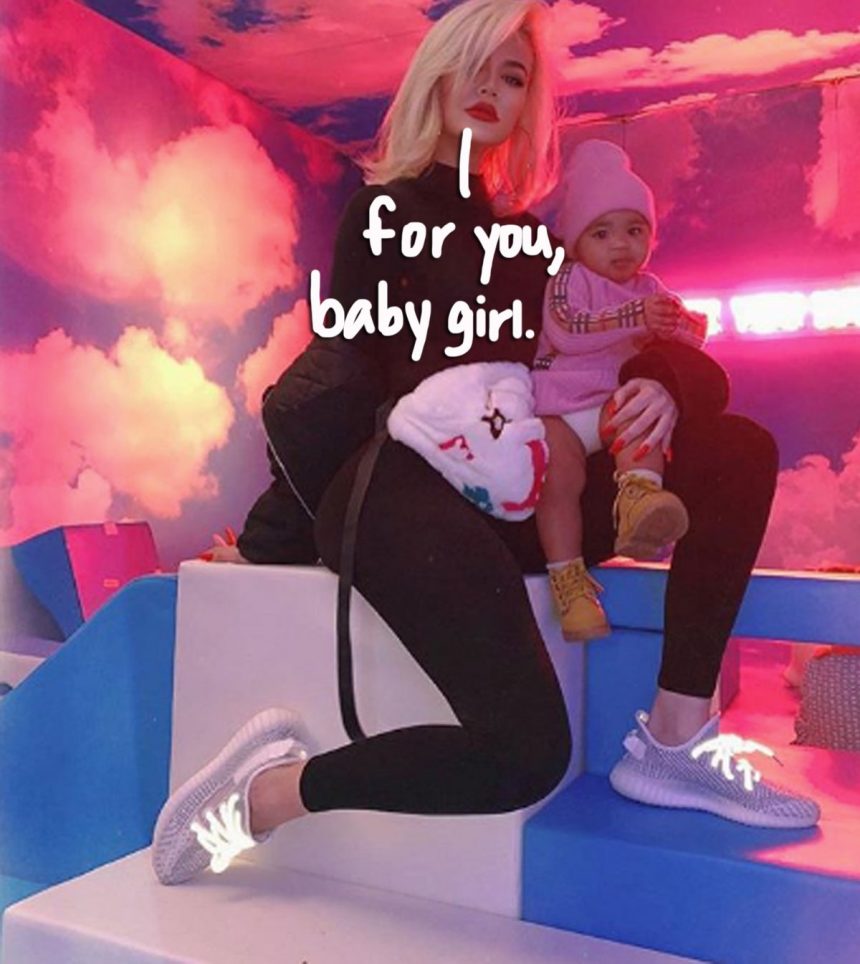 No matter what goes down between her parents, little True Thompson will always come first.
This seems to be the conclusion that Khloe Kardashian has come to about the future of her relationship with her baby daddy and ex Tristan Thompson.
And it's a smart decision, too, as the 10-month-old shouldn't have to pay for any of her parent's mistakes!
Related: Tristan Spotted Out With A New Woman Amid Khloe Cheating Drama!
As we wrote, the 37-year-old was undoubtedly crushed when she found out that the father of her child had allegedly hooked up with her little sister's BFF. Additionally, Khloe vowed to act "very cool" about her coparenting situation amid all of the drama because her daughter truly comes first.
But even still, a source confirms to Us Weekly that the Revenge Body host still mourns the thought of what could've been for their family:
"It's more a disappointment about what will never be for True. Khloe stayed with Tristan because of True, hoping to be a family forever."
Another source close to the family adds that this "is a very sad situation for everyone."
While the rest of the Kardashian clan continues to speak out in support for their sister, the Good American founder recently pulled back from commenting on the drama and is focusing her attention on the only person in her life keeping her spirits up:
"Khloe's entire world is True. That's helping her heart."
At the end of the day, the KUWTK star knows that it would be best for her daughter if she and Thompson could get along.
"Tristan and Khloe are co-parenting a child together. That's not really the issue. She's doing her best to keep them on good terms."

We'll see how long those good terms last after the other side of the cheating story comes out on Friday… We're crossing our fingers for True's sake!
What do YOU guys think about Khloe's decision to continue coparenting with Tristan? Will these two be able to play nice for long? Do you think Tristan still deserves a spot in his daughter's life?
Share your thoughts in the comments section (below)!
[Image via Khloe Kardashian/Instagram.]
Feb 28, 2019 10:18am PDT