Khloe Kardashian 'Completely Devastated' After Betrayal Of Baby Daddy AND Family Friend!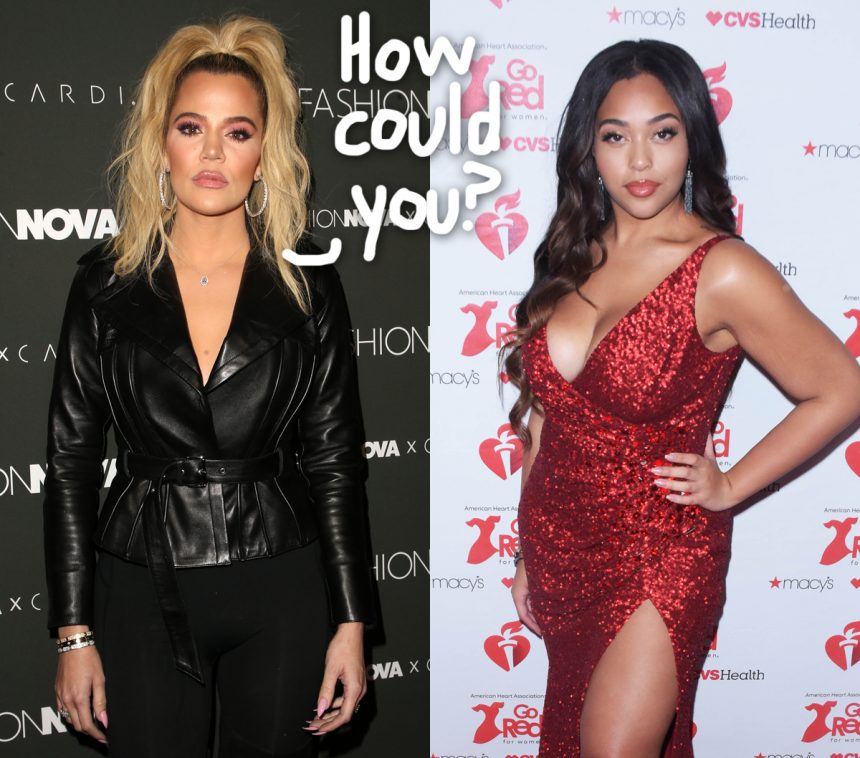 Everyone wants to know how Khloe Kardashian is doing.
According to several sources — and possibly confirmed already by Khloe herself — baby daddy Tristan Thompson has cheated once again and gotten his ass dumped once and for all.
A new source is not just confirming the rumors to UsWeekly but also revealing, as you probably already guessed, Khloe is "completely devastated."
Related: Miranda Lambert's New Man Is The Father Of A Newborn
What makes this particular blow all the worse? This time it was allegedly with a family friend, Kylie Jenner BFF Jordyn Woods. This insider explains:
"Khloe loved Jordyn before this. This is completely shocking to Khloe's family."
The whole family did apparently. Not only was she a good friend, Khloe even had her model for her Good American brand. She was someone they trusted:
"This is out of character for Jordyn and no one expected this to happen."
Not so out of character for Tristan though…
We're still waiting to learn more about what exactly Jordyn did because by the sound of it this was not an isolated incident.
What do YOU think about Kylie's bestie now?
[Image via FayesVision/Patricia Schlein/WENN.]
Feb 19, 2019 5:47pm PDT