Khloe Kardashian Unfollows Tristan Thompson On Instagram & Lashes Out On Twitter — 'This Was Tristan's Fault'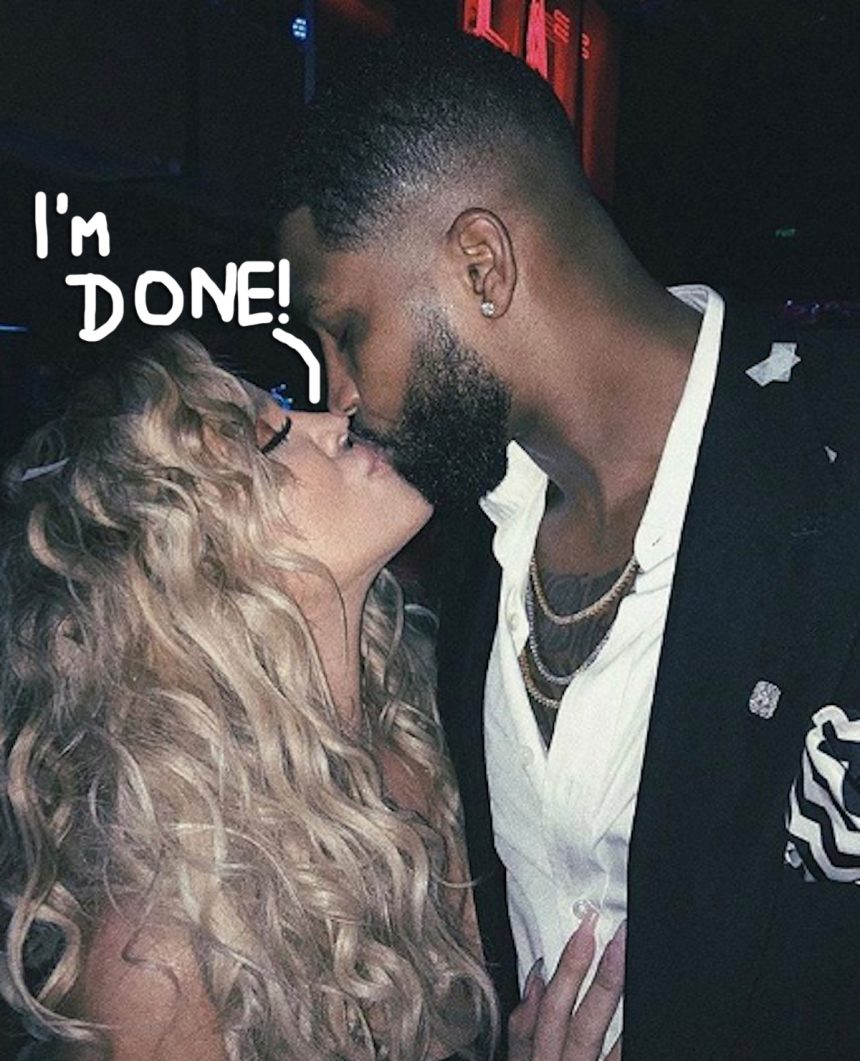 The last axe has fallen…
Khloe Kardashian has unfollowed Tristan Thompson on Instagram, and has now totally changed her tune on Twitter after initially defending him for allegedly cheating on her following Jordyn Woods' interview on Red Table Talk.
Related: Jeffree Star Says Everyone In Calabasas Knew About Jordyn & Tristan's Affair
On Saturday morning, the momma completely turned the tables, after initially calling out the 21-year-old for breaking up her family yesterday, she's now putting the blame on her ex-BF for his alleged cheating:
This has been an awful week & I know everyone is sick of hearing about it all (as am I). I'm a rollercoaster of emotions & have said things I shouldn't have. Honestly, Tristan cheating on me & humiliating me, wasn't such a shock as the first time.

— Khloé (@khloekardashian) March 2, 2019
What's been harder & more painful is being hurt by someone so close to me. Someone whom I love & treat like a little sister. But Jordyn is not to be blamed for the breakup of my family. This was Tristan's fault.

— Khloé (@khloekardashian) March 2, 2019
I have to move on with my life & count my blessings, my family, my health, & my beautiful baby True.

— Khloé (@khloekardashian) March 2, 2019
Fans noticed that the Good American founder UNFOLLOWED the Cleveland Cavaliers player on IG, as seen here: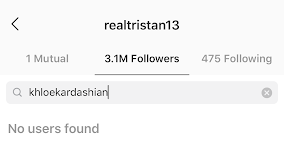 After the model's denial of her affair with Khloe's baby daddy in her explosive interview with Jada Pinkett Smith, True's momma didn't hold back:
Why are you lying @jordynwoods ?? If you're going to try and save yourself by going public, INSTEAD OF CALLING ME PRIVATELY TO APOLOGIZE FIRST, at least be HONEST about your story. BTW, You ARE the reason my family broke up!

— Khloé (@khloekardashian) March 1, 2019
Tristan is equally to blame but Tristan is the father of my child. Regardless of what he does to me I won't do that to my daughter. He has been addressing this situation PRIVATELY. If Tristan were to lie publicly about what conspired,then yes I would address him publicly as well

— Khloé (@khloekardashian) March 1, 2019
Most recently, momager Kris Jenner hit the unfollow button on the ex-bestie and ex-BF yesterday after the interview release. Koko was the last of her immediate family to unfollow the NBA player on IG, following in the footsteps of her four sisters and mother, as well as members of the KarJenner inner circle.
However, BFF Malika Haqq has yet to unfollow him, despite slamming him on social media since rumors of the alleged cheating first arose: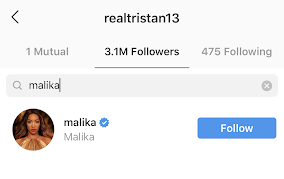 It's definitely time to MOVE ON, Khloe!!
[Image via Tristan Thompson/Instagram.]
Mar 2, 2019 10:52am PDT