WTF, Kanye West?!
As it turns out the 42-year-old rapper had serious doubts about his wife hours before Kim Kardashian West wowed in that iconic skin-tight custom Mugler dress at the 2019 Met Gala back in May of this year! Seriously???
Related: Kanye Opens Up About The 'Magnetic' Time Falling In Love With Kim
On Sunday night's KUWTK, it's revealed the couple was busy bickering on the eve of the annual NYC-based fashion extravaganza, with the Chicago-born rapper even going so bold as to express his disapproval of Kim's choice of dresses.
But thankfully, Mrs. Kardashian West was NOT taking that bull s**t from her husband, or anyone else, especially considering the embellished frock apparently took eight months to create, and Kim was committed to it, no matter what!
On the episode last night, at one point, Yeezy walks into the room and, out of nowhere, starts scolding the reality TV star about the skin-tight corset she was planning to wear as part of the outfit. The Jesus Walks rapper said (below):
"I went through this transition where being a rapper, looking at all these girls and looking at my wife, like, 'Oh my girl needs to be just like the other girls showing their body off.' I didn't realize that that was affecting my soul and my spirit as someone who is married and the father of now … about to be four kids. A corset is a form of underwear, it's hot, for who though?"
Um… what?
Thankfully, the out-of-nowhere criticism didn't go over well with the 38-year-old, and she told Kanye off, right on the spot! The proud momma fired back (below):
"So the night before the Met you're going to come in here and say that you're not into a corset vibe? You're giving me really bad anxiety. You knew last night I had really bad anxiety and I don't need any more negative energy and for you say you're now not into me wearing a tight dress."
Seriously, call him on this insecure B.S., girl!
Related: Was It Useful To Mock Kim And Kendall In Public?!
Yeezy fired right back himself, with a weird diatribe about how he's negatively affected by Kim's sexiness (below):
"You are my wife and it affects me when pictures are too sexy."
We… uh… what?
Kim was there with the comeback before we could blink an eye, ending the argument once and for all (below):
"You built me up to be this sexy person and confidence and all this, and just because you're on a journey and transformation doesn't mean I'm in the same spot with you … That's absolutely ridiculous."
YES! Amen to THAT!
Related: Kanye Claims He's Completely Done With Hip-Hop!
A visibly annoyed Yeezy stalked off, muttering "Okay, alright, cool," as he left the room, but it was clear Kim made her point, as she should have. Besides, what kind of person pulls a stunt like that hours before the Met Gala, when a dress like that was in the works for literally months?! SMH.
By the way, as you probably remember from May, Kim went all out in that dress (below):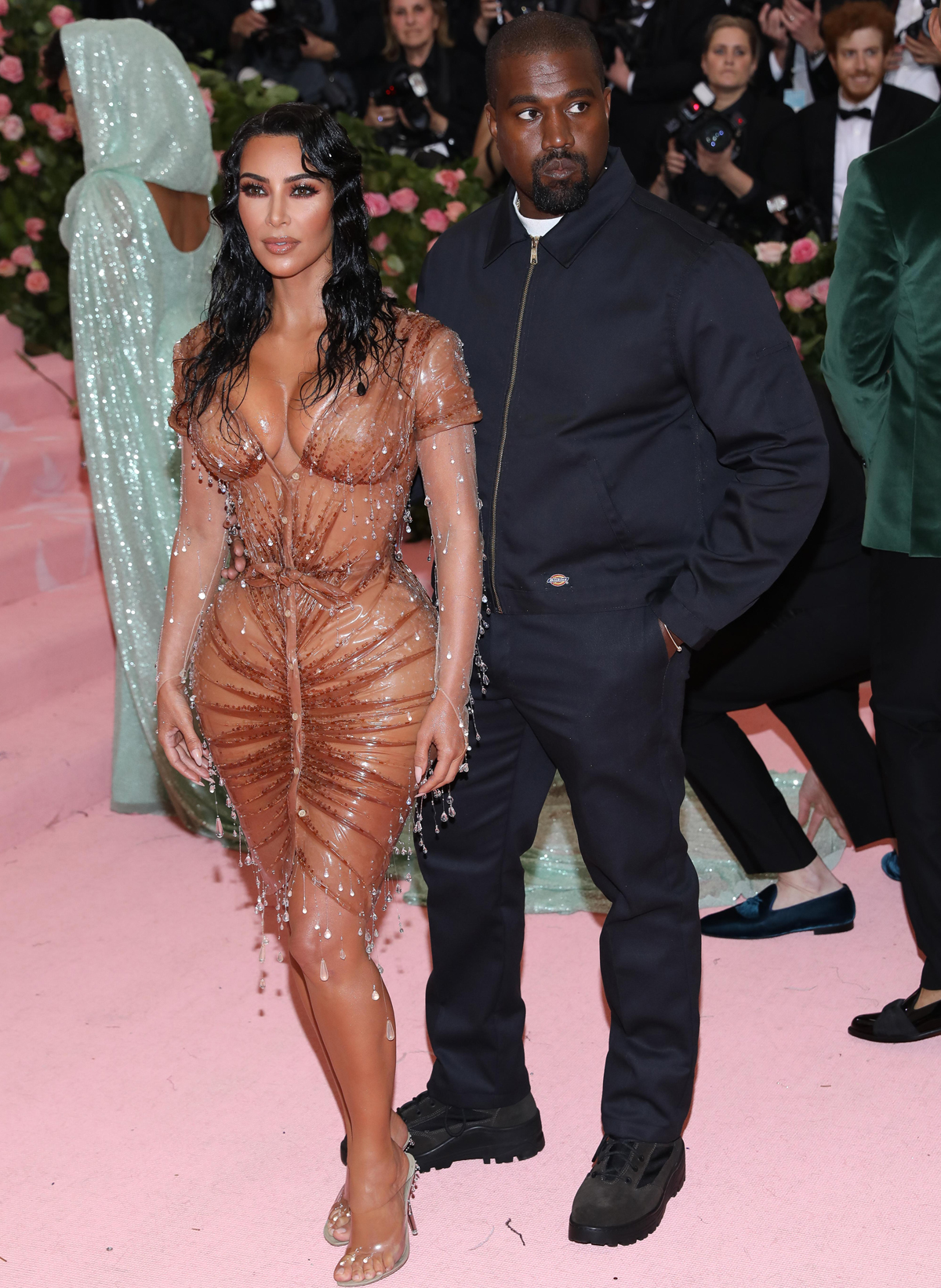 See, Kanye??
Your wife is hot, man! And she looks great in high fashion! Just accept it and move the hell on!!!
Reactions to this bizarre inter-relationship drama, Perezcious readers?! What's up with Kanye here?? Sound OFF in the comments (below)!!!
[Image via Joseph Marzullo/WENN]
Related Posts
CLICK HERE TO COMMENT
Oct 14, 2019 10:50am PDT