The Game Will Surely Piss Off Kanye With THIS Explicit Rap About Kim Kardashian! LISTEN!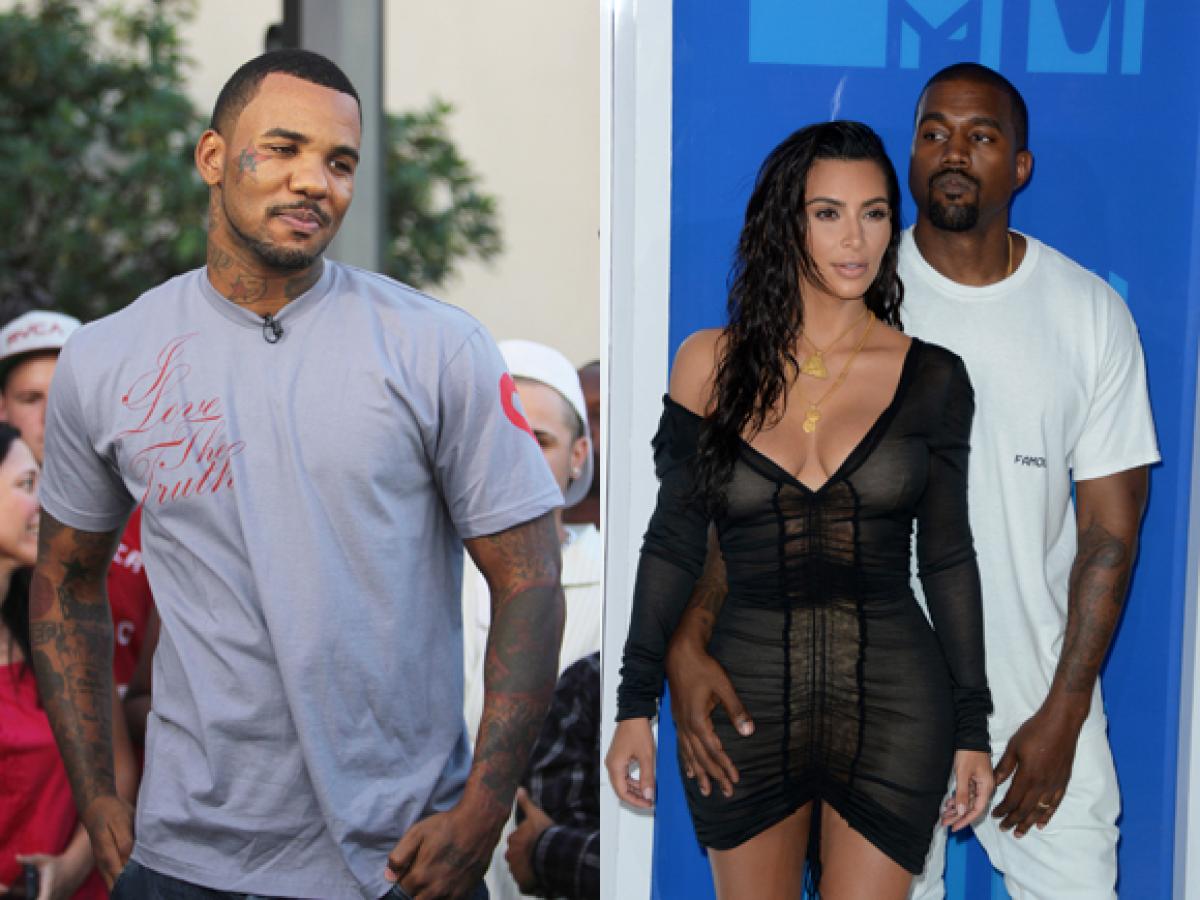 Cover your ears, Kanye West! Because The Game just rapped about his sexual history with ex Kim Kardashian!
On Thursday, the artist — born Jayceon Terrell Taylor — held a listening party for his new album where he played a song that details his romp with the KUWTK star!
Related: Kim Kardashian Shows Off Alternate Victoria's Secret Halloween Costume!
He explicitly rapped:
"I held Kim Kardashian by the throat, n****. I made her swallow my kids until she choked, n****. I should apologize cause Ye my folks, n****."
As seen here:
Back in September 2018, the Yeezus MC went on an EPIC Instagram rant against Nick Cannon (for talking about the mother-of-three's ASSets) and Drake (for not clearing up rumors that Kim is "Kiki" in his song In My Feelings).
Although The Game rapped in his 2016 song Sauce that he had sex with 3 Kardashians, TMZ sources said he only dated Kim. Reportedly, he reached out to Kanye about the track, and Ye apparently had no issue.
However, we have a feeling Kanye isn't going to be so understanding this time around…
[Image via Ivan Nikolov/WENN.]
Jan 25, 2019 12:48pm PDT