Kim Kardashian Files Lawsuit Against Fashion Company For 'Knock-Off' Designs!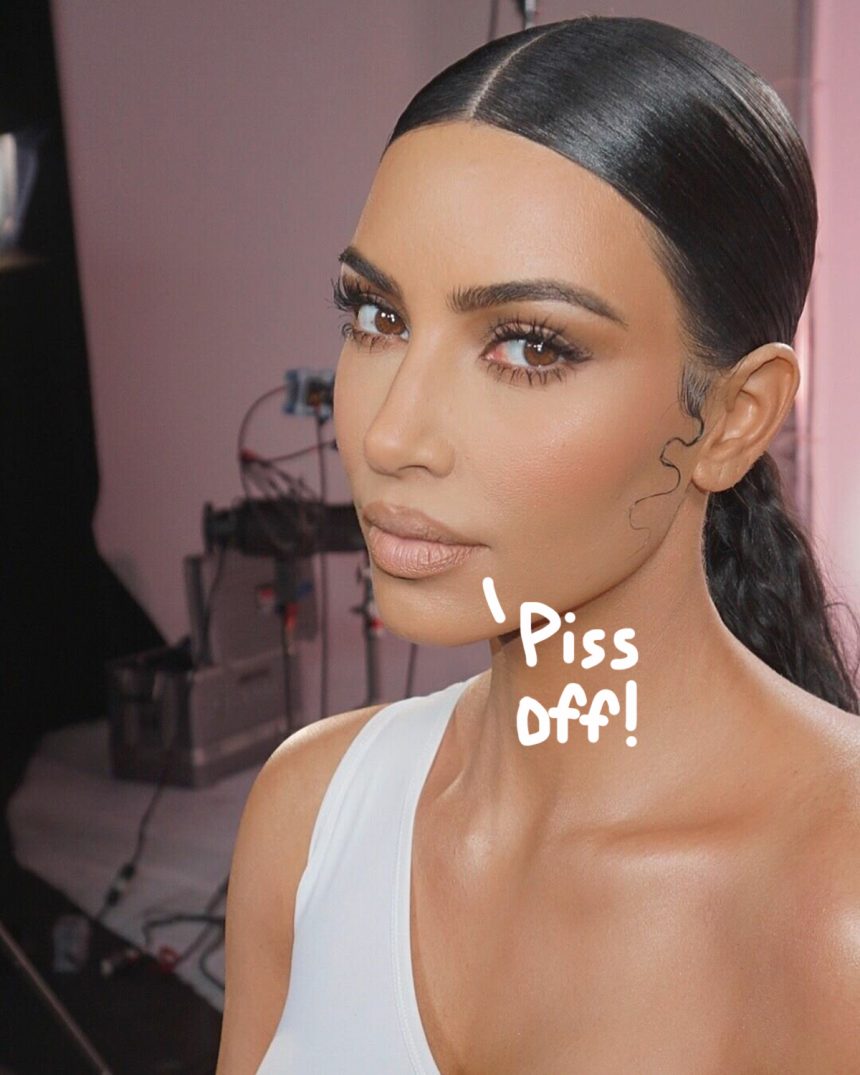 Kim Kardashian West is feuding with YET ANOTHER online retailer!
According to TMZ on Wednesday, the KUWTK star filed a lawsuit against Missguided USA — a fashion company that sells clothes resembling ones worn by celebs — for using her name and image without permission to promote their own "knock-off" designs.
Related: Kim Reveals Kanye Is Really Opinionated About Her Makeup
Per legal docs, the 38-year-old listed several examples where the business posted social media photos of outfits nearly identical to hers.
Case in point, on February 8, the reality TV starlet shared the (below) pic on Instagram of her at a fitting, wearing a gold dress designed by husband Kanye West.
In the caption, Miz Kardashian clearly wanted fast fashion brands to NOT steal her look until she wore it out.
However, according to Business Insider, Missguided did not listen, and posted (and then deleted) a pic of their own version less than THREE HOURS later!
Via screenshot: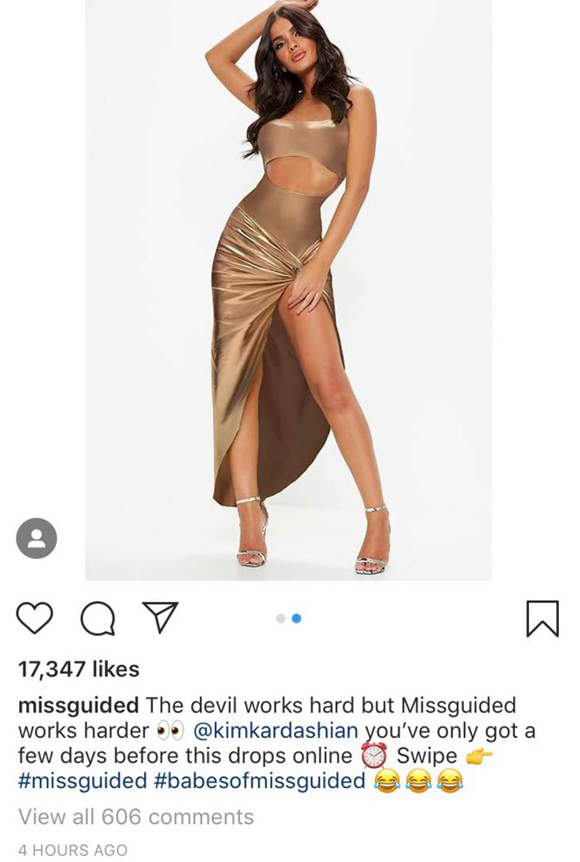 Not only does Kim believe the company whips up the designs in days (sometimes hours), she says they tag her handle in posts, giving off the false impression that they are collaborators.
According to sources, this lawsuit is one of many to come against fast fashion companies.
As we wrote, the mother-of-three SLAMMED Fashion Nova for reportedly copying her vintage Mugler gown… though some people think she is lying, and may have leaked her look to the company.
While Fashion Nova did not use her likeness to sell their product, Missguided DID, which is why Kim is pursuing legal action.
She is asking for damages in excess of $10 million, and wants Missguided to stop using her image.
[Image via Missguided/Kim Kardashian West/Instagram.]
Feb 20, 2019 5:59pm PDT