Kim Kardashian Honors 'Sentimental' Necklace Almost Stolen During 2016 Paris Robbery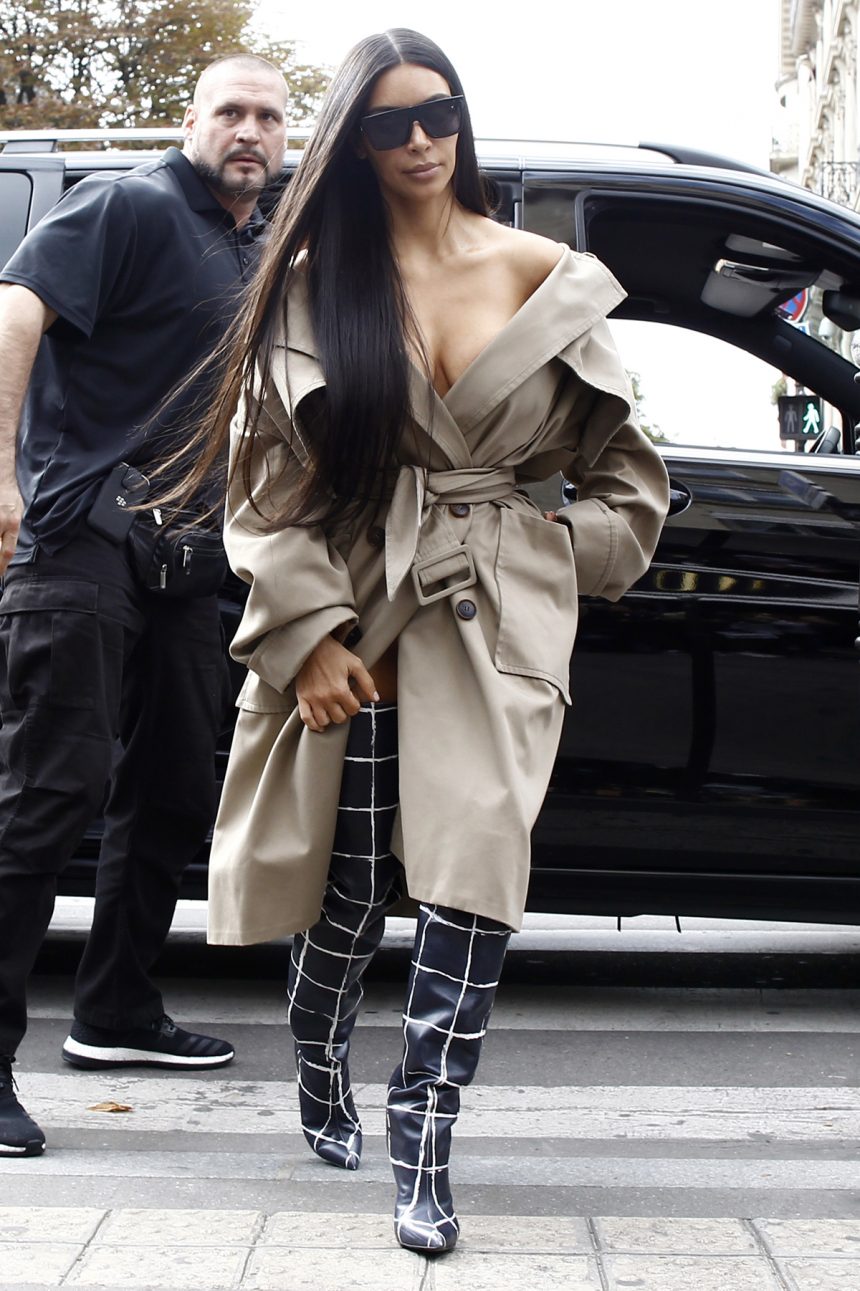 Kim Kardashian West pays homage to a special piece of jewelry that was nearly stolen from her during her October 2016 Paris robbery.
On Instagram Monday, the KUWTK star shared a throwback pic from 2007 (SEE HERE) of her wearing a diamond cross necklace with her Juicy Couture sweatsuit.
Related: Kim Kardashian Is 'Not A Fan' Of Kanye West's Extravagant Spending!
According to the 38-year-old, after she was robbed and held at gunpoint at the No Address Hotel in Paris, the criminals "dropped" the necklace on the street as they fled the scene.
She wrote:
"2007 throwback. So this necklace that I have on is a diamond cross from [jeweler] Jacob and it was the first piece of jewelry that I bought when I got my first check. When I was at [robbed]  this was taken from me. However on the way out the robbers dropped one piece of jewelry in the street and this was it. It's very sentimental to me. Just wanted to share."
During the horrific event, Kanye West's wife lost millions of dollars worth of goods, including a $4 million ring.
According to French newspaper Nice Matin, in April 2018, police arrested a new suspect — a 28-year-old man — in connection to the crime.
[Image via WENN.]
Feb 11, 2019 2:34pm PDT