All The Ways Kylie Jenner Has Supported Jordyn Woods!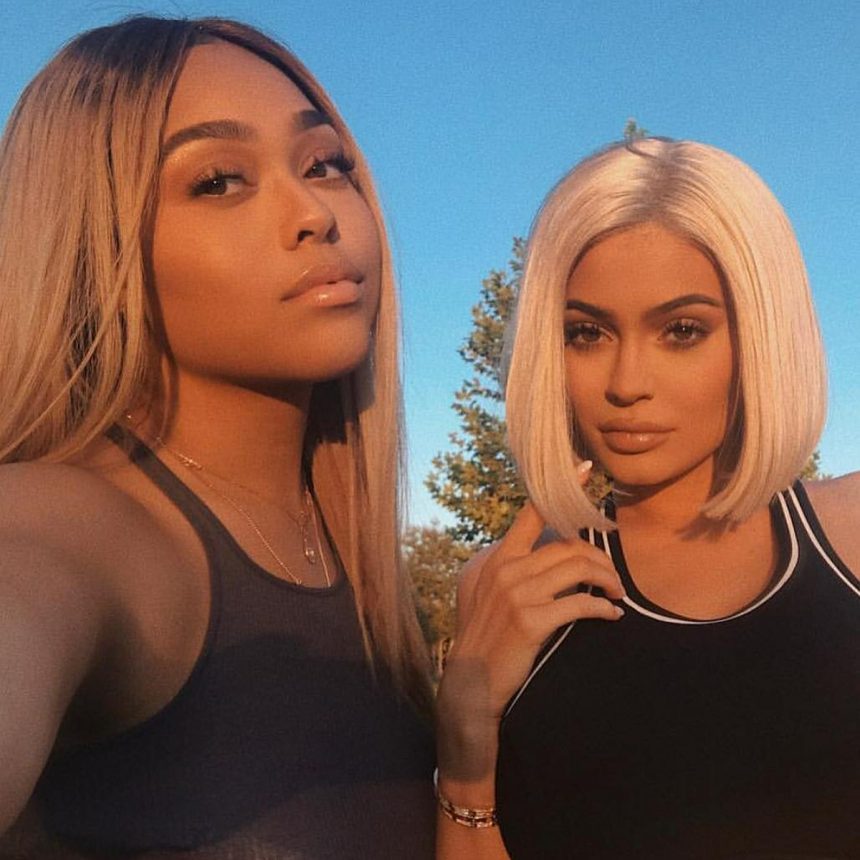 Khloe Kardashian's cheating scandal has seriously affected Kylie Jenner and Jordyn Woods' friendship, per reports!
As we wrote, Tristan Thompson and Woods allegedly had an affair, which allegedly lasted for over a month.
Related: Everything We Know So Far About Khloe/Tristan/Jordyn's Scandal!
Ever since they became friends in high school, Kylie and Jordyn have had a rock solid relationship, as documented on the show Life of Kylie.
From cars to vacays, the makeup mogul has showered the 21-year-old model with the most lavish of gifts.
Sadly, it appears Woods is no longer reaping the benefits of the KarJenner money train, as she has reportedly moved out of Stormi Webster's mom's house.
Such a devastating loss! Not just the friendship, but all the support! Seriously!! Here are all the ways Kylie has supported Jordyn:
New Mercedes!
In 2017, Kylie — who was then-pregnant with her daughter — surprised Jordyn with a 2017 black metallic Mercedes-Benz AMG GLE 63 Coupe for her 20th birthday.
According to Snapchat videos, Woods was visibly emotional, and was heard saying, "Oh my God."
Before the big reveal, the two — along with other friends — enjoyed a fun day at Malibu Wine Safaris.
Life's A Beach!
In January 2019, Kylie, Stormi, and Jordyn enjoyed a lavish, beachside vacation to celebrate the tot's first birthday.
As seen on Instagram, the ladies all wore matching neon green bikinis:
Money Moves!
In September 2018, the two launched a makeup collaboration line, KylieXJordyn, that included a $45 eyeshadow palette called "Jordyn Palette," and a highlighter with shades called "no new friends," "inseparable," "best life," and "together forever."
Additionally, Woods (arguably) leveraged her relationship with Jenner to partner up with beauty company Too Faced, and to launch a size-inclusive street style activewear line called SECNDNTURE. On Instagram, Jordyn has also shared sponsored posts for brands such as Burger King, Lululemon, St. Ives, and Express.
Oh, and who could forget when Jordyn starred in the October 2016 campaign for Good American, Khloe's clothing company. AWKWARD!
Reality TV!
When you are best friends with one of the world's most famous reality TV stars, you're going to eventually appear on the small screen as well!
Jordyn has made appearances on KUWTK and Life of Kylie, which ended in September 2017.
In one episode of Kylie's spinoff, the two ladies wore all white, and walked down the aisle to exchange vows in a commitment ceremony in Peru!
Jenner said:
"It's like a marriage for friends… I want people to know that we're more than that. She's my girlfriend. I care for her like I care for my girlfriend."
Despite this extravagant display of affection, Kylie agreed to give Jordyn space so she could pursue her own ventures.
Only time will tell if these two reunite!
[Image via Jordyn Woods/Instagram.]
Feb 22, 2019 2:29pm PDT