Kylie Jenner Transforms Momager Kris Jenner With Her Signature Plump Lip!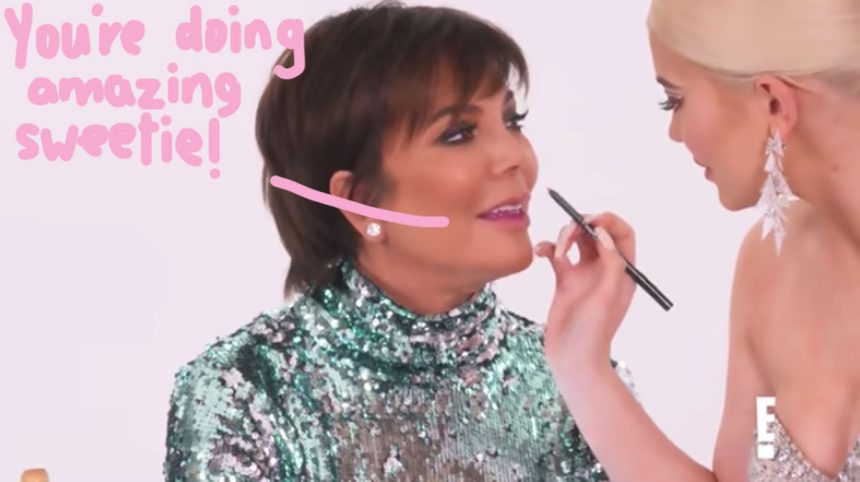 Kylie Jenner's luscious lips were the gateway to her entire billion dollar fortune — even though she lied about them for years!! LOLz!
While Stormi's momma finally fessed up to using fillers a few years ago, she's still slinging the idea you can create a larger pout like hers with product alone.
So she enlisted momager Kris Jenner in a new tutorial to show viewers how.
Related: The KarJenners Hit The Town For A Classic Girls Night Out!
Kris exclaimed:
"It's about time! I'm so used to you doing it for me and now it's time for you to teach me how to do it by myself."
Kylie then selected a nude and described the pretty straightforward technique, which would work for some — but definitely not all smackers:
"You just follow your natural lip line and then you go way over."
Riveting stuff, really!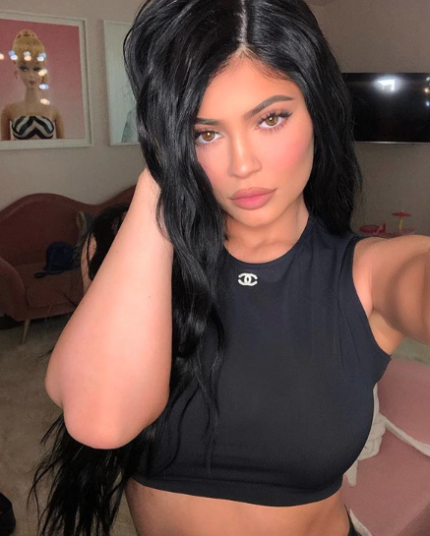 But that's not the only "secret trick" Kylie has given away. The makeup mogul recently revealed how she achieved her super flat tummy after giving birth to Stormi Webster a year ago. During an Instagram Live, Ky spilled that it's all about diet:
"Honestly, it's all about diet for me… I'm naturally just a really skinny person… like [sister] Kendall Jenner, but not like Kendall—she's naturally like, model status… But, yeah, I always had a really flat stomach, but I never felt it went back to before Stormi until recently.

And I feel like it has a lot to do with diet. Like, I really eat very crazy usually, like whatever I want—pizza, pasta, a lot of diary, and I just kind of cut that all out, and have just been eating better, and I feel like that's the trick for me, personally."
Well that, and the fact that she's only 21!
As some say… younger the bod, the faster the snap back! And Kylie is looking amazing these days!
Related: Jordyn Woods Is Back On Instagram Following Her Scandal With Tristan Thompson!
Anyway, ch-ch-check out the entire lip tutorial for yourself (below)! Whether you buy her shtick or not is completely up to you…
Do you think Kris had fillers too, as her lips look full and youthful?? At this point, it's highly likely!
The season premiere of Keeping Up With The Kardashians airs March 31 at 9/8c on E!. Wonder what drama they saved for the new episodes!?
[Image via E!/YouTube]
Related Posts
CLICK CLICK CLICK Next Article
Mar 15, 2019 6:58pm PDT