Louis Tomlinson's Little Sister Félicité Dead At 18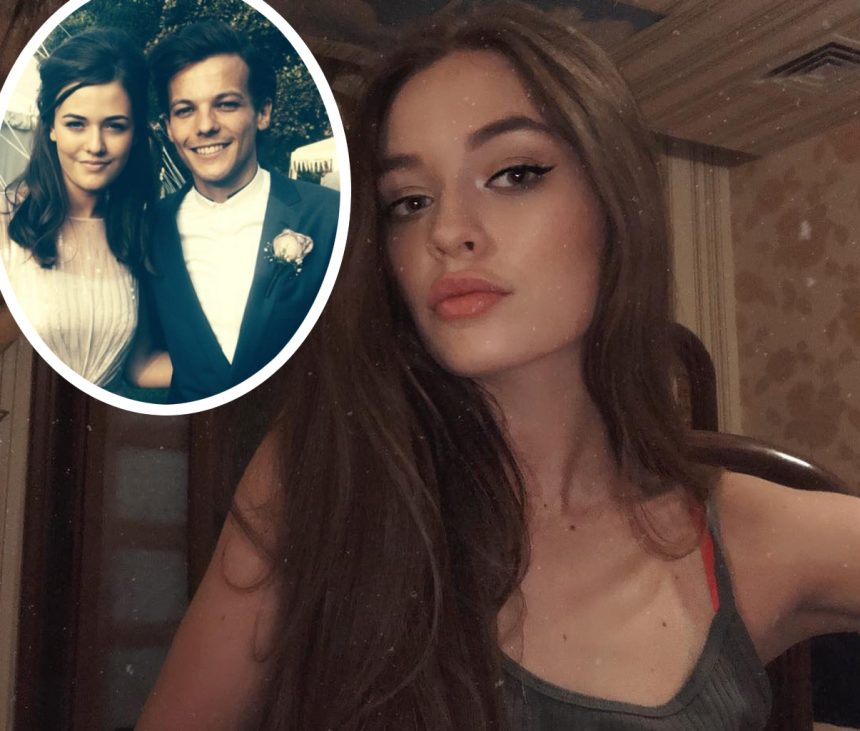 This is so shocking and heartbreaking! Louis Tomlinson has been hit with family tragedy yet again.
His little sister Félicité Tomlinson has passed away at the unthinkably premature age of 18.
The young model and fashion designer was reportedly at her studio apartment in West London when she suddenly collapsed on Wednesday.
A friend called 999 immediately, but reports now say she was declared dead on the scene of a suspected heart attack.
Related: Luke Perry's Tragic Death — How His Legacy Lives On
This truly is out of nowhere. By all accounts Fizzy was a perfectly healthy young woman; in fact, she had just announced in January she'd quit smoking and drinking.
The only health problem the teen was known to suffer from was sciatica, which is not known to cause heart problems. (There are cases in which peripheral vascular disease is mistaken for spinal issues due to overlapping symptoms of leg pain. But cases of PAD in people under 25 years old is very rare.)
Louis has reportedly joined his family in mourning. Besides the famous eldest, Félicité had five other siblings: Lottie, twins Phoebe and Daisy, and twins Ernest and Doris. At 27, Louis is the eldest. Twins Ernest and Doris are only four.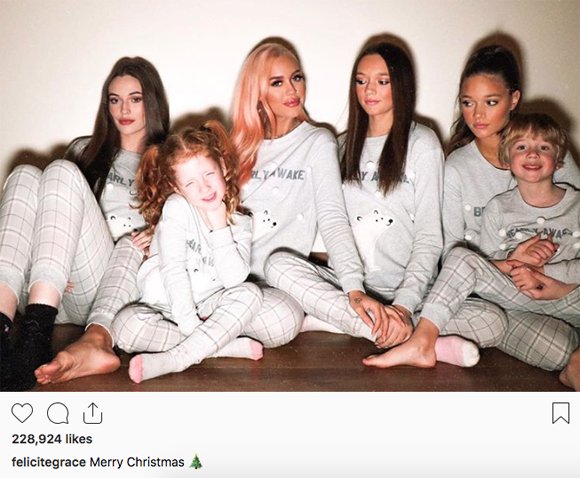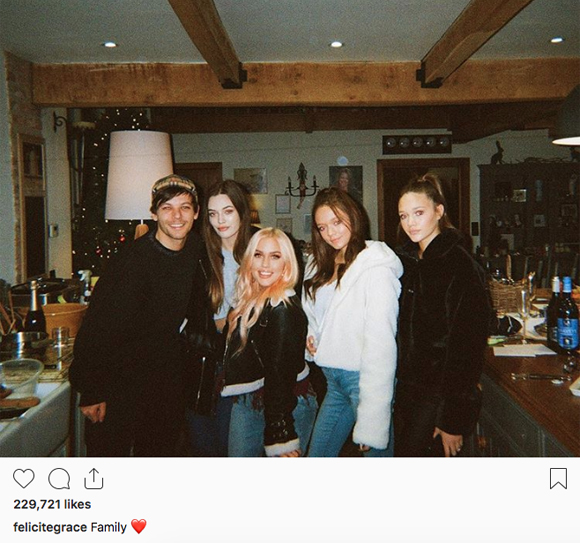 A source told The Sun:
"They are totally devastated as you can imagine. She had so many friends and was such a positive happy person. It's a massive loss to the world."
As fans of the One Direction singer know, the Tomlinson family lost their mother back in December 2016.
That too was a tragic, unexpected loss. Johannah Deakin was only 43 years old when she passed, after a brief battle with leukemia.
Louis released a song about his mother's passing just a week ago, a beautiful, heartbreaking dirge called Two Of Us.
He told BBC Radio 1 at the time:
"It was something I needed to get off my chest… I used to lean on my mum for a lot of things – anytime I needed advice on something she would be the first call I made."
It's difficult for us to imagine having to face this so soon after.
Louis and Félicité were incredibly close, spending time together in person whenever he was in London.
Louis has already pulled out of a performance for the BBC charity Comic Relief. The show was set to air on Friday night.
Fizzy was becoming something of a celebrity herself.
As a model and designer, she had developed quite a following as an Instagram influencer, with over a million followers.
Her final post, which went up on Sunday, is now rather haunting in retrospect. She wrote: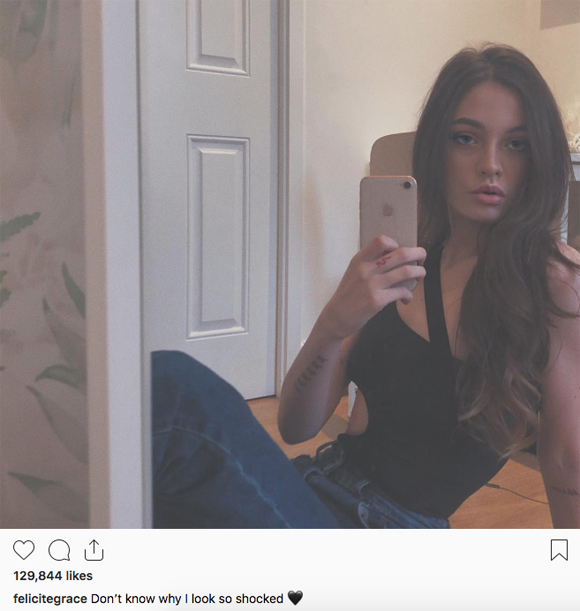 Fizzy was planning on releasing a book of poetry. We hope that still happens.
We still can't believe she's gone at such a young age.
[Image via Felicite Tomlinson/Instagram.]
Related Posts
CLICK CLICK CLICK Next Article
Mar 14, 2019 5:07pm PDT