Mighty Ducks Cast Reunite On The Ice!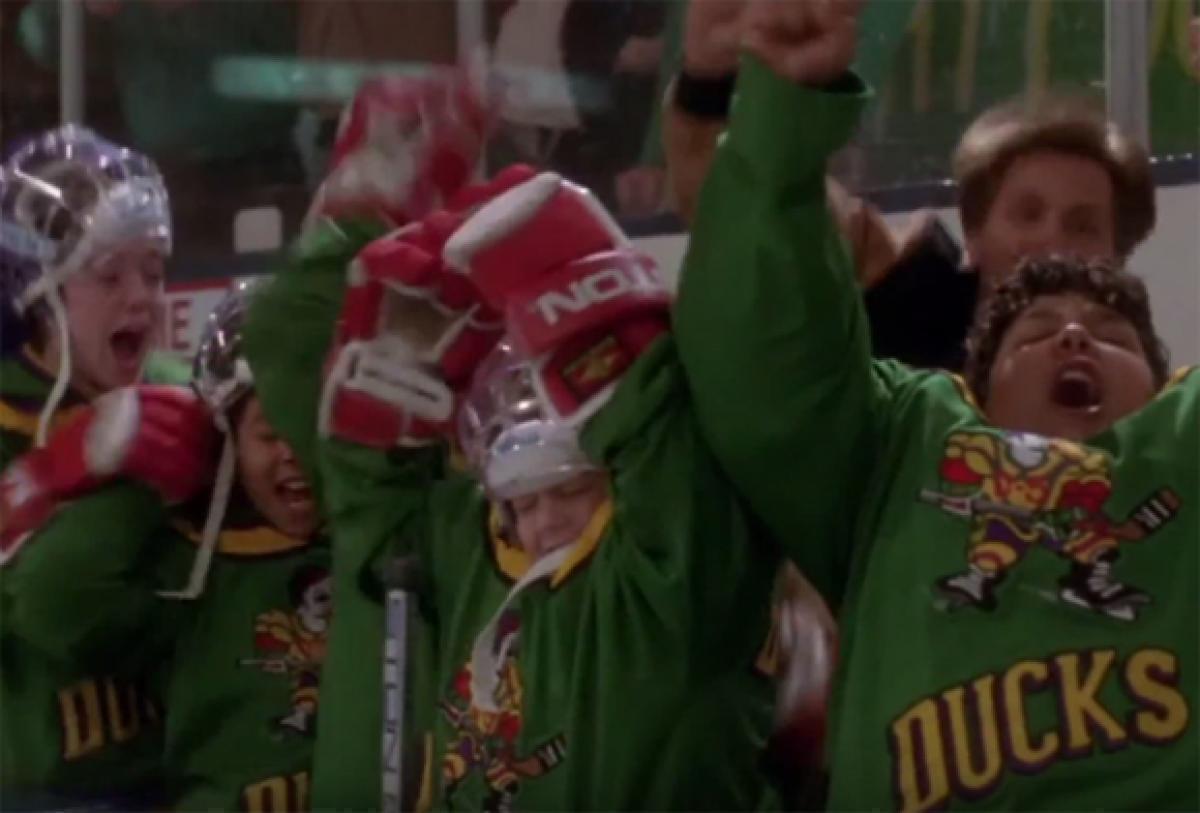 They ain't ducklings no more!
Some of the cast members from The Mighty Ducks franchise returned to their glory days on Sunday as they took the ice as guests of the Anaheim Ducks (facing the New York Islanders).
Danny Tamberelli, aka Tommy Duncan, shared pics and vids on his Instagram feed of the occasion, which included Kenan Thompson (Russ Tyler), Vincent Larusso (Adam Banks), Garett Ratliffe Henson (Guy Germaine), and Colombe Jacobson (Julie Gaffney).
Related: Goldberg Reveals He's Going To Rehab
See the rink reunion (below)!
[Image via Disney/YouTube.]
Jan 22, 2019 3:30pm PDT