Oprah Winfrey Defends Her Interview With Michael Jackson's Accusers & Explains Why It Was Important To 'Take The Hateration' From Fans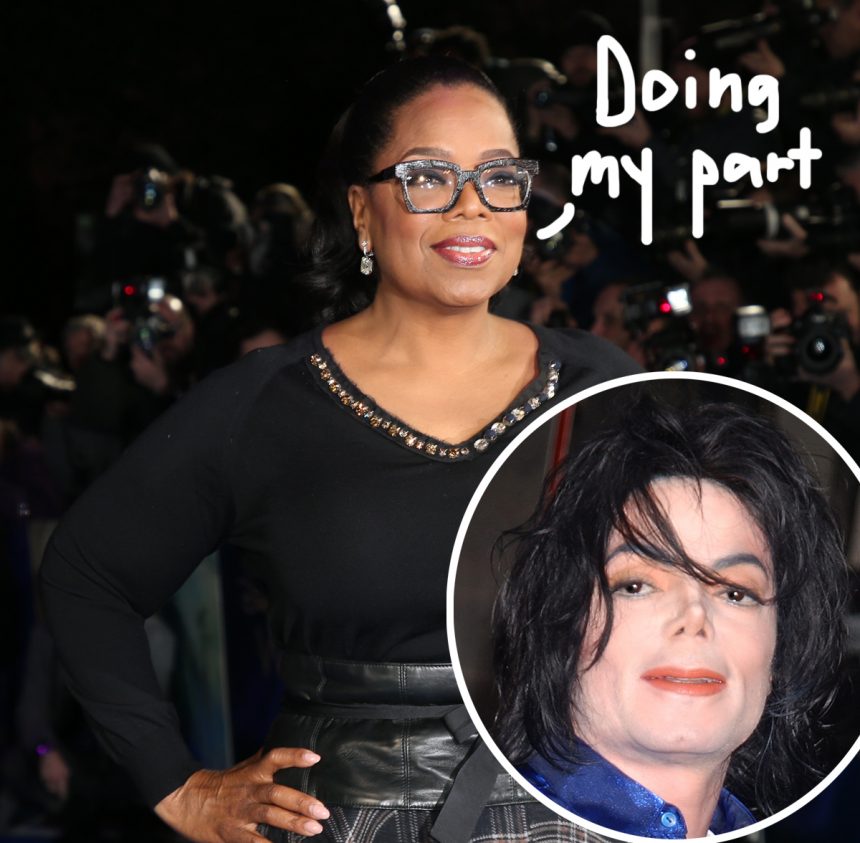 Oprah Winfrey was fully anticipating the "hateration" she received for interviewing Michael Jackson's accusers last month.
In an new interview, the Oscar nominee discussed and reiterated her unwavering support for HBO's docu-series Leaving Neverland, which details the allegations of Wade Robson and James Safechuck, who both claim the King of Pop molested them when they were young boys.
The doc sparked intense backlash online from MJ fans — not to mention, the Jackson estate — following its HBO broadcast, and Oprah got plenty of backlash herself when she hosted a conversation with Robson, Safechuck and director Dan Reed for an after-show titled Oprah Winfrey Presents: After Neverland.
Related: Startling Claims About Jackson You've Forgotten (Or Never Heard)
But Oprah was expecting the hate parade to float her way, as she explained on The Daily Show Thursday:
"When I first saw that documentary, I realized a lot of people were going to get triggered watching it, and that a lot of people will not understand what the pattern is. Because I had done 217 shows [on The Oprah Winfrey Show] trying to get people to understand that it's not about one person, it's about the pattern, it's about the seduction. People called it molestation but there is a big seducing that goes on and the pattern of that seducing. And that was important enough to me to take the hateration."
When Trevor Noah asked whether the 65-year-old had ever wavered in her beliefs, specifically when the doc's director acknowledged that there was a hole in its timeline of alleged abuse, she maintained:
"I have not wavered."
Why was that?
Because the Big O knows how difficult it is for victims to recall the specifics of traumatic events that have happened to them in the past. She explained:
"You know why I have not wavered? I've had girls at my school who were sexually assaulted and abused. And I have never won a case, and the reason I have never won a case is because when you put a girl on the witness stand and she can't remember if it was Thursday or Wednesday, it's automatically discredited. When you're in the midst of trauma, you may not remember the exact time."
Especially in cases where the alleged abuse took place over the span of several years.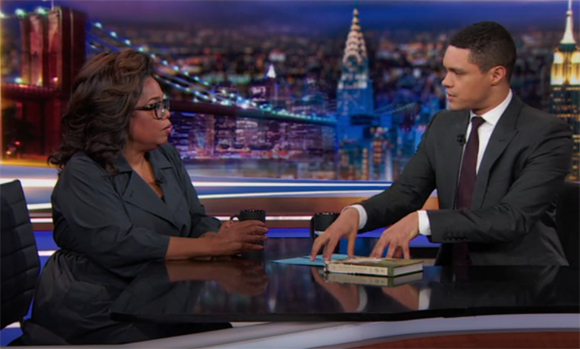 The veteran TV host added that if a victim is unable to recount the exact day and time an alleged assault occurred, the public tends to discredit their claims. She claimed that, in those cases, "everyone's like 'well, okay, I guess it never happened.' I've been through that, so, no."
Video: Corey Feldman Can 'No Longer Defend' MJ
Oprah's After Neverland special was taped in front of a live audience of sexual abuse survivors. Safechuck told her during that interview:
"After the attention is no longer on this film, this is something I will be dealing with for the rest of my life. Forgiveness is not a line that you cross—it's a road that you take."
MJ fans have attempted to point out a supposed hypocrisy in Oprah condemning the late superstar while still being friends with accused serial sexual assaulter Harvey Weinstein.
But it's important to note that the actress has actually condemned the disgraced producer as well, and has spoken openly about how he was a bully. She told The New York Times:
"Was I friendly with Harvey? Yes, I was friendly with Harvey. Was I in association with Harvey for the 'Butler' movie? Yes, but of course I didn't know any of this was going on."
Oprah went on to say she is "proud of where we are and what we're doing" as the #MeToo movement continues to shed light on the alleged predatory ways of people in power, adding that she hopes this moment in time results in real change.
In Winfrey's eyes, giving MJ's accusers a slightly larger platform to explain themselves is a way to make sure that happens.
Watch her full interview on The Daily Show (below).
[Image via WENN]
Apr 12, 2019 11:50am PDT