Michael Jackson Was Captured On Vintage Security Cam Footage With Little Boy — And Coverage From The Time Is WILD!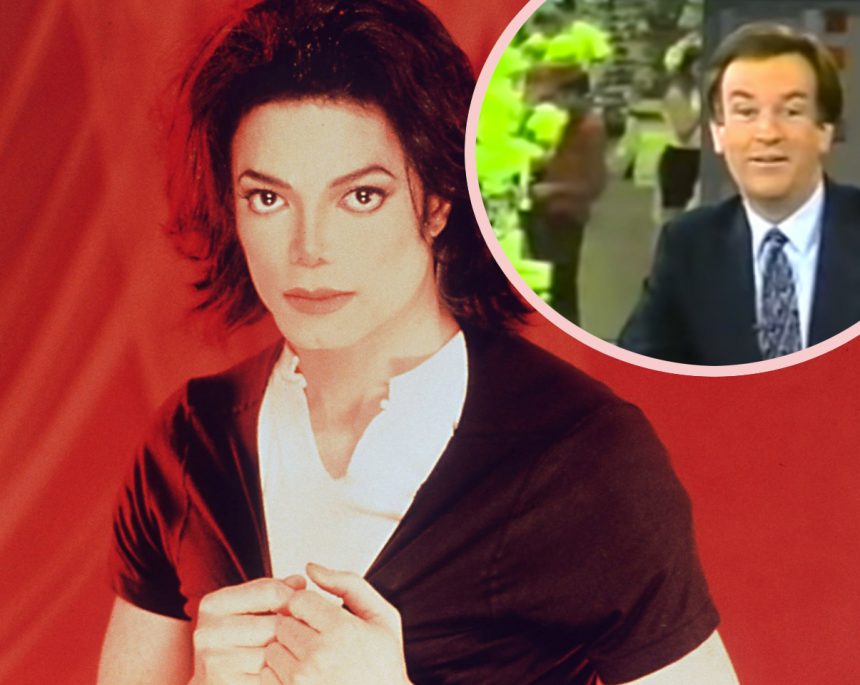 There really is something about committing crimes out in the open that gives you an odd sort of immunity to suspicion, isn't there?
When you look back on how Michael Jackson acted in public, it just all seems so obvious now, doesn't it?
That's the distinct feeling we're getting today as the Internet has rediscovered some old MJ security cam footage — and the entertainment news coverage of it at the time!
Vote: Should The Radio Stop Playing Michael Jackson Music?
For those who haven't seen it yet, we're talking about surveillance footage from a strip mall in Simi Valley in 1989.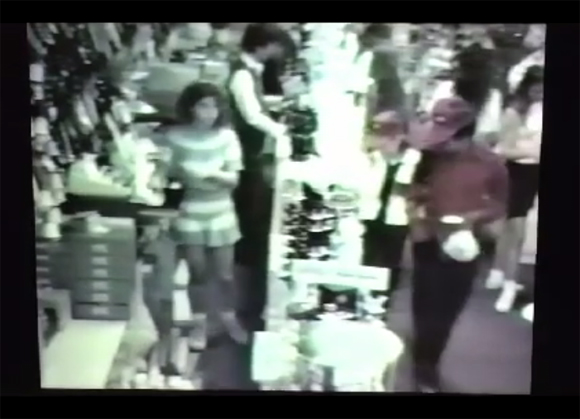 That's Michael on the right in a hat, wig, and fake mustache.
We know because he later revealed himself to a store security guard to prove it was him — put a pin in that for now.
See the kid in the matching hat? That's reportedly James Safechuck, one of Michael's accusers from the Leaving Neverland documentary.
As anyone who's seen the doc knows, there's a particularly disturbing moment in which James shows the jewelry he claims Michael would give him as a reward for committing sexual acts with him, saying:
"He would say that I need 'to sell him some so that I can earn the gift.'"
It's burned into all our memories now.
But in 1989, the world was a different place. There was a very different view of the King of Pop.
The perfect example of what we mean? The reason we know anything about this random shopping trip is because Michael got caught!
That's right! Zales employees noticed the obvious disguise and worried he "was casing" the jewelry store to rob it. One said:
"He was very nervous, even in the store. That's what tipped my manager off that something was wrong because he acted very, very nervous."
When a security guard confronted him about the disguise he explained it was because he was the world's most famous pop star — and uncovered just enough to prove it.
The funny thing is, that's what made everything OK! It was fine this oddly behaving man was walking around with a 12-year-old boy because they believed he *was* Michael Jackson.
Just look at how a young Bill O'Reilly laughs off the incident on this vintage Inside Edition:
With all the talk of the burden of Michael's fame and the humorous situation of him being mistaken for a robber, there's almost no talk of the child.
O'Reilly mentions Jackson was with "a 12-year-old friend." The Zales employee says:
"He was with a small boy, and he would tell the small boy exactly what he wanted to see."
Their conclusion? Oh, she would have recognized Michael's voice so he was just speaking to the boy.
Neither one at any time remarks on how strange it was he was out jewelry shopping with a small boy!
This is just wild. It's like looking back with… what are the opposite of rose-colored glasses?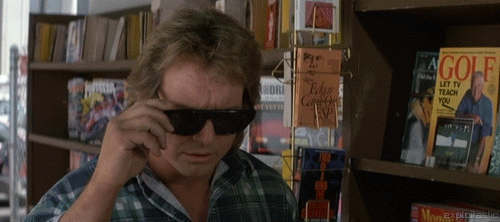 Michael ended up not purchasing any jewelry during this trip — most likely because his disguise was uncovered — so this was not when he bought the alleged "engagement ring" for Safechuck.
Funnily enough, on Entertainment Tonight, John Tesh floats the rumor at the time, which was apparently that MJ was out shopping for an engagement ring to propose to someone else: his backup singer, Sheryl Crow.
Watch someone's super cut of that wildly inaccurate speculation following the clip of Safechuck describing the jewelry (below):
[Image via WENN/YouTube.]
Related Posts
CLICK CLICK CLICK Next Article
Mar 13, 2019 5:51pm PDT