Queen + Adam Lambert Take Over The Oscars Stage! Rock With Them HERE!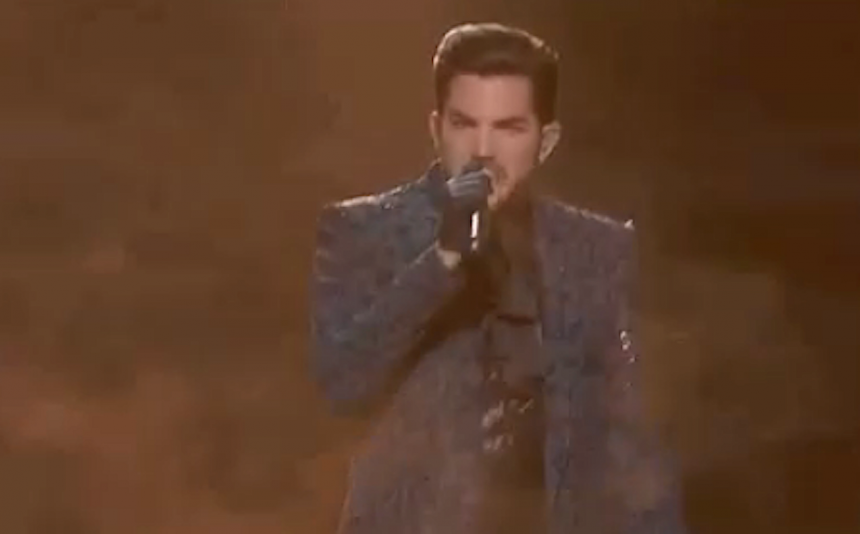 Given the success of Bohemian Rhapsody, it's no surprise Queen + Adam Lambert were welcomed to the Oscars stage with open arms.
They rocked us… and they are the champions… and we are just sitting here loving the simple, but powerful, open to the award show! Yes!
Watch them rock out (below)!!!
Adam Lambert and Queen kick off the #Oscars, ensuring the Glenn Close is sufficiently rocked pic.twitter.com/LMVvoALRJy

— MTV NEWS (@MTVNEWS) February 25, 2019
Adam Lambert & Queen kicking off the #Oscars pic.twitter.com/lIVSKnRNfV

— Being LGBTQ Podcast (@BeingLGBTQPod) February 25, 2019
No time for losers, 'cause we are the champions of the world 💪@adamlambert @QueenWillRock | #Oscars pic.twitter.com/RNtqVZCSaq

— iHeartRadio (@iHeartRadio) February 25, 2019
QUEEN + ADAM LAMBERT AT THE #OSCARS PART1 🤘🏼😭😎👏🏼🎸🙌🏼 pic.twitter.com/5WXECNwwKO

— tina.p.glambert 👑 (@tinapglambert) February 25, 2019
Queen + Adam Lambert. Very well done 👏👏👏 #Oscars pic.twitter.com/JTdrVFbV2k

— 13 years 슈주♡ (@Siwonest_SJ7) February 25, 2019
[Image via ABC.]
Feb 24, 2019 5:15pm PDT