Shade Or No Shade? Paris Hilton Recreates Famous LiLo & Britney Photo!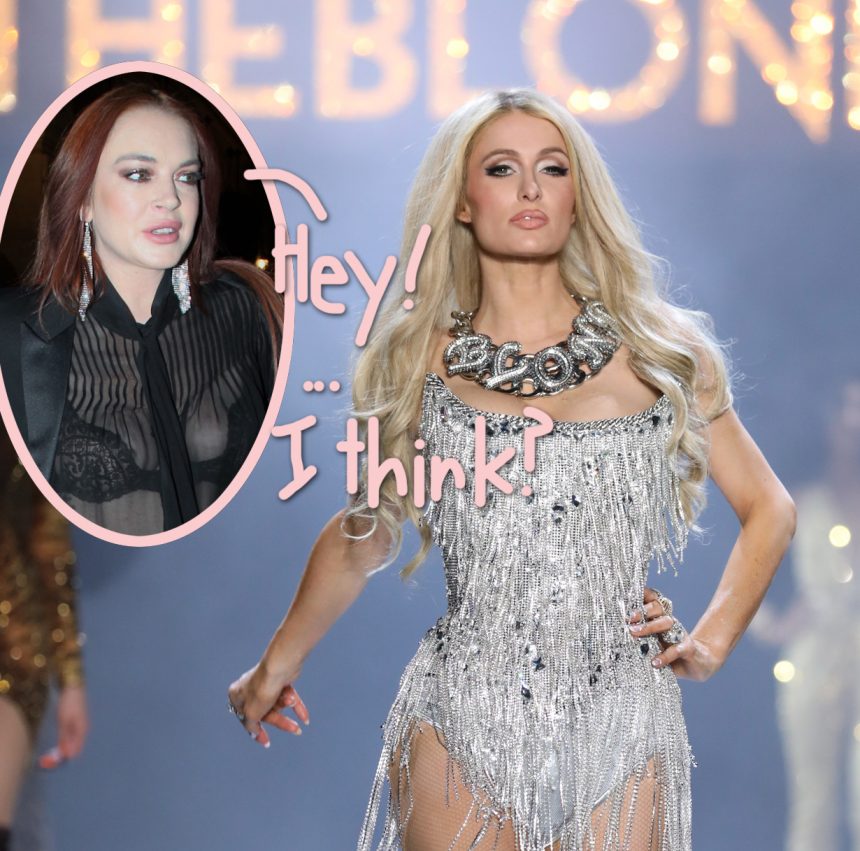 Is Paris Hilton being nostalgic? Or shady?
The DJ took to social media Thursday night to share a recreation of her famous photo with Britney Spears and Lindsay Lohan — only, a little different this time.
See, she's still carpooling with Britney (well, a Brit impersonator anyway), but she's replaced LiLo with… Queen Elizabeth II??
So weird!
But what does it mean? Is Paris just being silly with a drag Queen to fill the third slot? Or is it meant to shade Lindsay??
There has been some discrepancy over what happened that night, with Paris as recently as December reiterating LiLo "crashed" her club night with Britney. Lindsay obvi remembers the evening very differently.
So we could TOTALLY see Paris throwing some shade Lindsay's way. Only… we gotta be honest, we don't get it.
VOTE: Do You Believe Jordyn Woods?
Is Paris subtly jabbing LiLo for her faux, come and go British accent? Is she inadvertently (or not so inadvertently) showing how there are no Lindsay Lohan impersonators?
If you think you know, tell us (below)!
And don't forget to vote…
[Image via Jeff Grossman/WENN.]
Mar 1, 2019 5:39pm PDT