Awww! Pink Reveals The Sweet Way Her Daughter Celebrated Her Walk Of Fame Ceremony!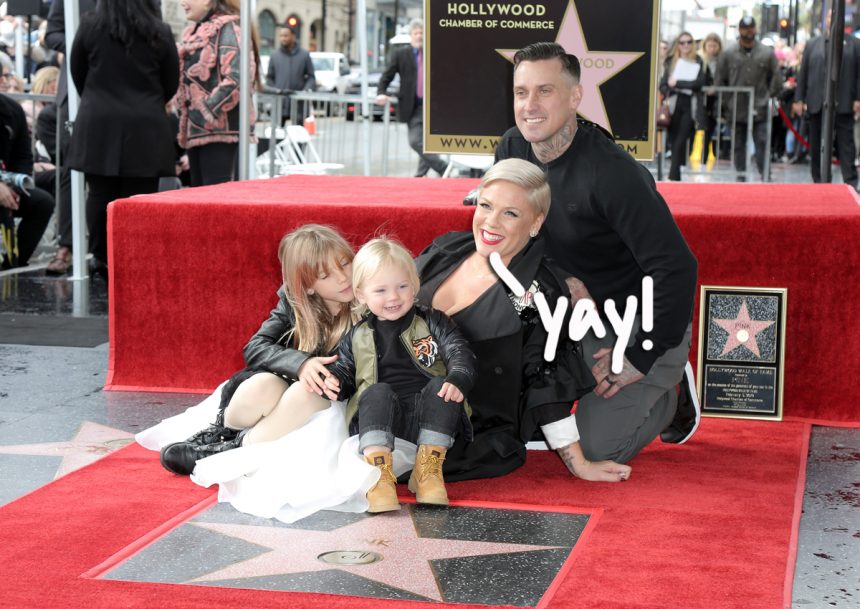 Pink's daughter is her number one fan!
The seven-year-old was filled with joy over the news her momma would be honored with a star on the Hollywood Walk Of Fame.
The ceremony took place on Tuesday February 5 with almost all of the family in attendance — but Willow Sage reportedly went the extra mile to make sure her mom appreciated the big moment.
Related: Carey Hart Celebrates 13th Wedding Anniversary To Pink With Touching Message!
Pink told Ellen DeGeneres Wednesday — who actually presented the star to the singer — multiple members of the family showered her with love that day, but it was Willow's note which made her pause:
"[Carey] brought in flowers yesterday and Willow wrote me a note that said, 'Mama, this is a big deal. And I'm glad it's you and not Justin Beaver."
Aww! We don't know what's cuter — the note itself, the fact she thinks he's called Justin Beaver, LOLz…
The What About Us? singer continued, admitting she's never been one for compliments but this one truly touched her heart:
"I was like, that is so random — how does she even know … I don't know. It was cute. I was like, 'This must be a big deal.'"
And it truly is a big deal. We're glad the whole fam was able to share in the moment with her.
Congrats again on your star, Pink!
[Image via FayesVision/WENN]
Feb 6, 2019 1:02pm PDT