'RHOA' Star Porsha Williams Shares First Photo Of Baby Pilar!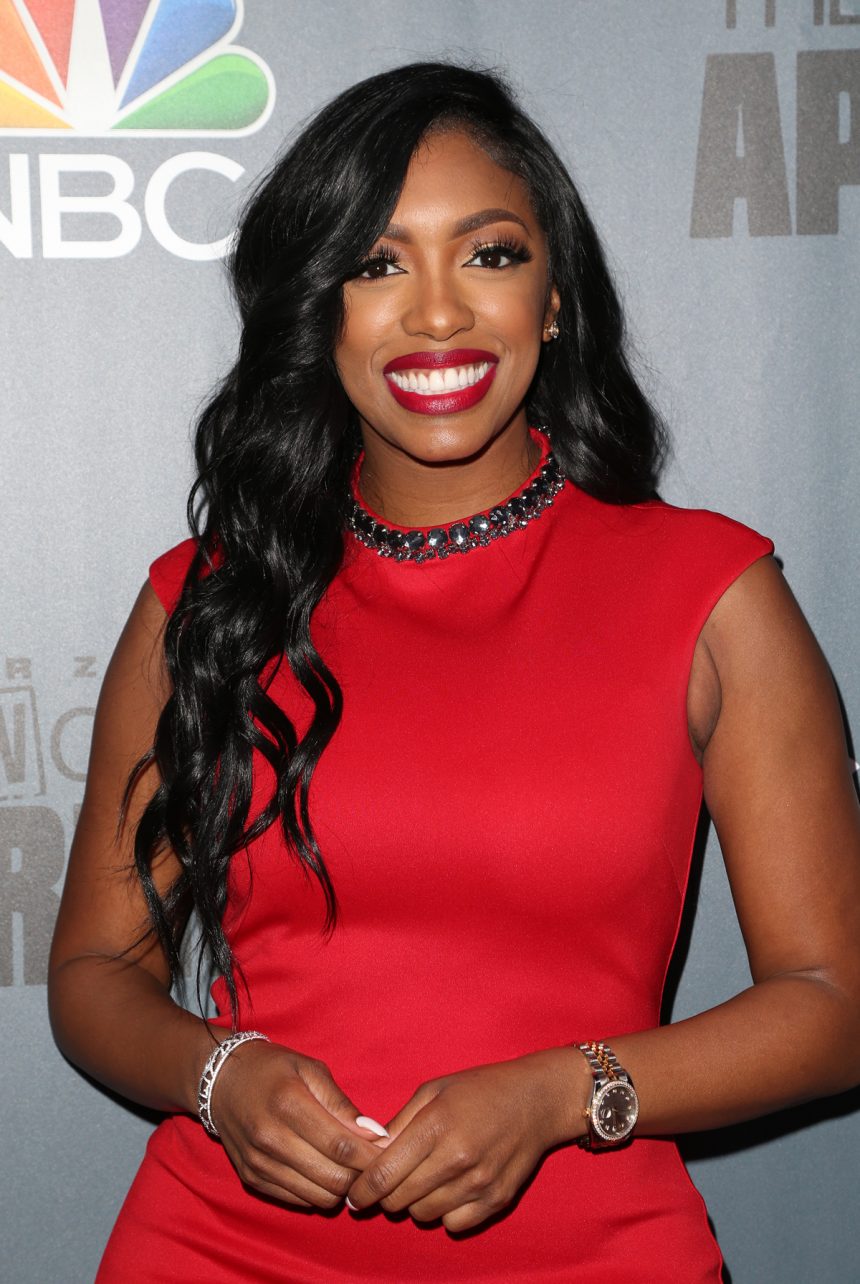 Porsha Williams' five-day-old daughter, Pilar Jhena McKinley, is already an Instagram star!
As we reported last week, the Real Housewives of Atlanta diva and her fiancé, Dennis McKinley, welcomed their baby girl, who weighed 6 lbs., 15 oz., and measured 20 inches long.
Related: Porsha Williams' Gun Was Stolen!
On Wednesday, the Bravolebrity shared the first photo of her bundle of joy!
Though she didn't show the tot's face, the 37-year-old posted a snap of her child wrapped in a floral blanket with a matching turban.
She added the hilarious caption:
"This is what gave mommy all tha heart burn."
As seen (below):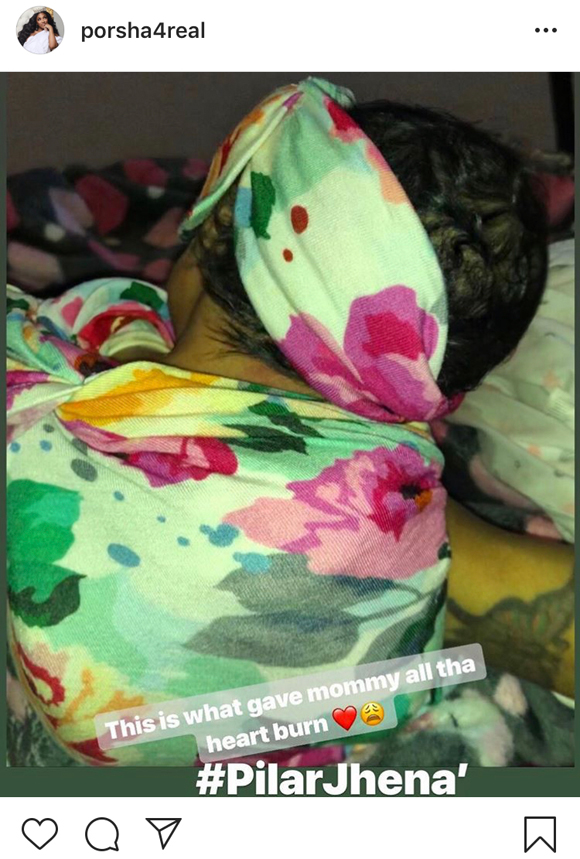 That day, it was also revealed that baby Pilar has her own Insta handle, @pilarjhena.
On Friday, the account posted two more photos of the cute kid, one with daddy, and one with grandma!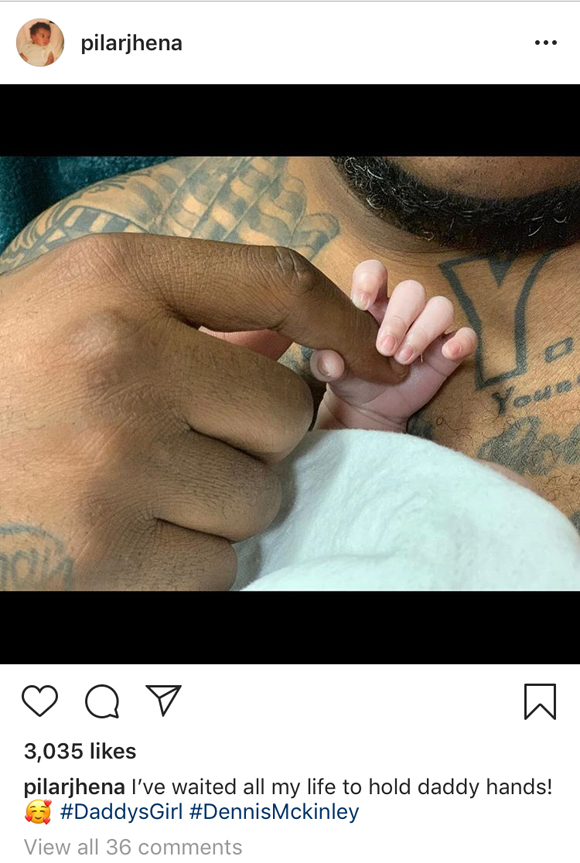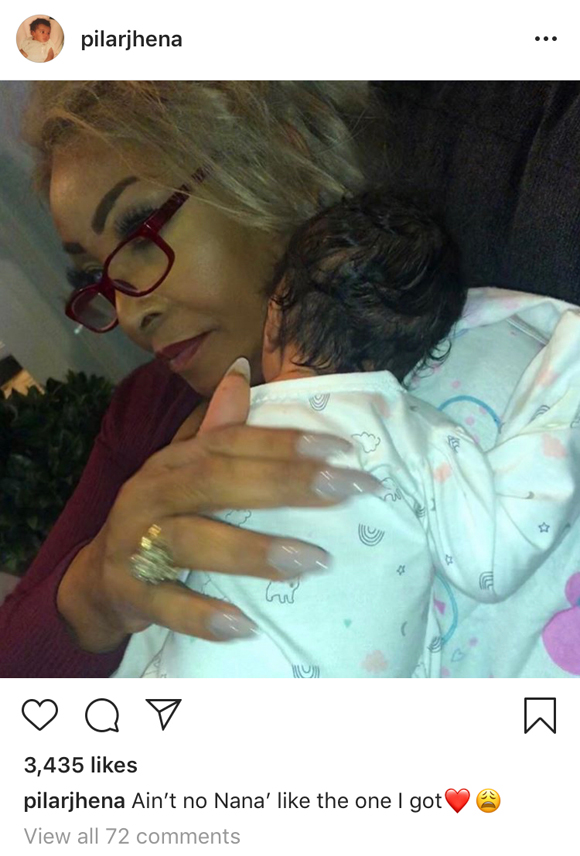 Last Friday, Porsha's sister, Lauren, confirmed Pilar's arrival by posting a text exchange between her and Dennis on Insta Story.
According to Essence, the reality TV personality had her daughter via c-section.
Before the little one's arrival, Lauren posted an adorable photo of her and Porsha from the hospital.
In the caption, Lauren told a touching story of how her older sister helped her deal with their father's passing.
Lauren wrote:
"Waiting for my baby to have a baby. I didn't get to give my speech at the baby shower so I'll give it here. When daddy died, I was 10 and she was 16. We were at the hospital in North Carolina (Duke) and the doctors had notified everyone that he probably wouldn't make it through the night so the family gathered at the hospital to say their goodbyes. I knew why everyone was there but for some reason I still hadn't accepted it. That night I slept in Porsha's lap in a private waiting room. The next morning we woke up and flew home. The morning of the funeral I sat on the front row directly in front of the casket. Probably not the best idea for a 10 year old in hindsight because they left the casket open for the majority of the service. So I laid on my Aunt Jettie's lap and went to sleep. I slept until the end of the funeral when my mom was responsible for kissing cheeks and shaking hands with guests. Porsha immediately got grabbed me and walked me out of the funeral. She knew it was all too much for me. Her motherly instincts have always been there. She's my child and my mother if you know us, you know what I mean. So I'm ecstatic to welcome my niece, granddaughter, second daughter, and sister PJ to the world today. Pray for us."
After Pilar's birth, her proud parents told People:
"What a time to be alive! Porsha and I are so happy and blessed to announce the arrival of our daughter, Baby PJ… We couldn't have imagined a more magical moment! Can't thank everyone enough for joining us on this journey-it's been a fantastic journey."
We can't get enough of this baby!
[Image via FayesVision/WENN.]
Mar 27, 2019 5:53pm PDT