Facebook Takes Down Mysterious Page Going After R. Kelly's Accusers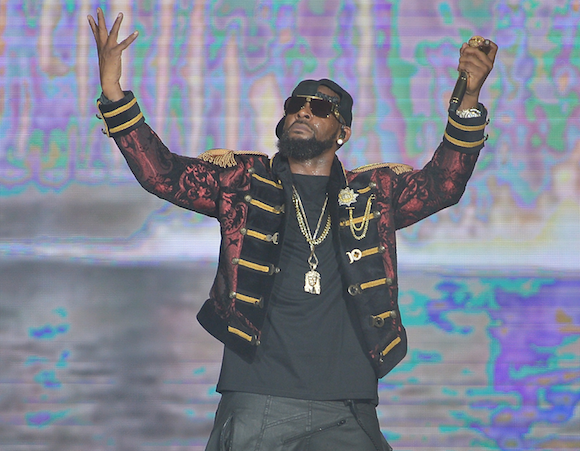 At least Facebook got it right (with this, at least)!
On Monday, a new page on the social media site popped up that existed apparently only for the sole purpose of going after the people who have accused R. Kelly of sexual misconduct or other misdeeds.
Related: R. Kelly Pledges To Fight Back Against Accusers
Screenshots taken by journalists captured some of what the page was trying to do, as it described itself by acting to tell Facebook users "what they don't want you to know about the #RKelly accusers":
A Facebook page created yesterday is now running ads to smear R Kelly's accusers. The page paints Kelly as someone "surviving lies." pic.twitter.com/hbwZ4DXXiz

— Ryan Mac (@RMac18) January 7, 2019
Wow..
But just as quickly as it showed up, it was gone — and a Facebook spokesperson told E! Online exactly why the page was taken down in short order :
"The Page violated our Community Standards and has been removed. We do not tolerate bullying or sharing someone's private contact information and take action on content that violates our policies as soon as we're aware."
Nicely done, Facebook!
R. Kelly himself has explicitly said he'll take aim at those who have accused him in the wake of Surviving R. Kelly… could this have been his team getting a head start at making good on that promise?!
FWIW, the R&B singer's manager had no comment about this particular FB page in question.
Hmm…
[Image via WENN.]
Jan 8, 2019 10:05am PDT