R. Kelly Plans To Launch New 'Surviving Lies' Website To 'Expose' His Accusers!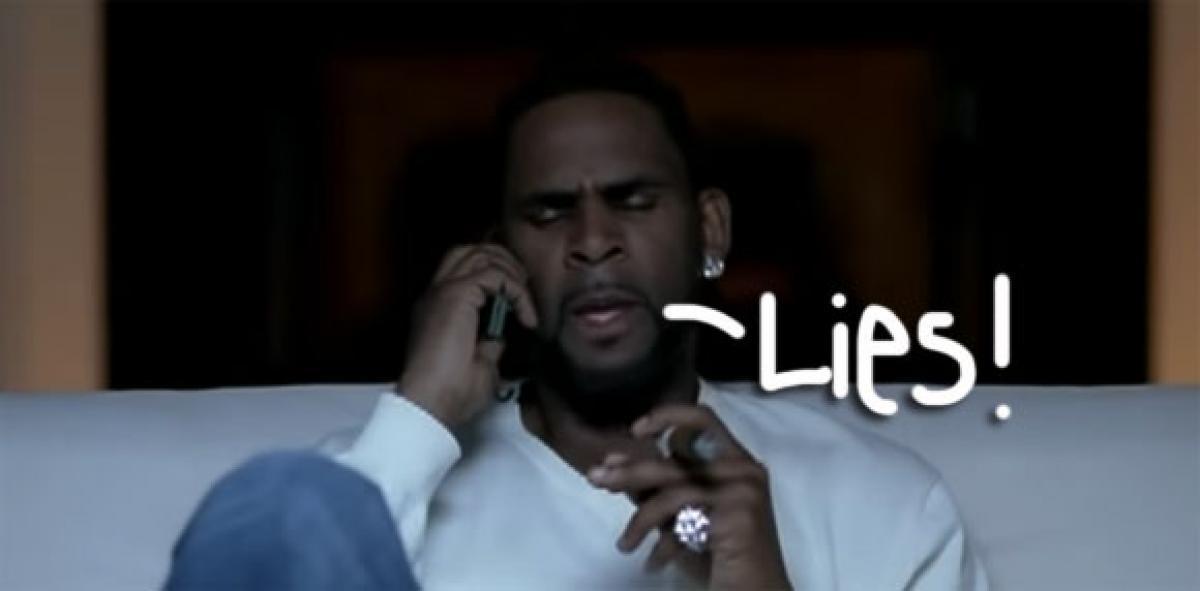 While R. Kelly claims he hasn't seen even a minute of Surviving R. Kelly, the controversial Lifetime docuseries, he is planning on going hard after his accusers!
According to TMZ's sources, the R&B singer plans to "expose" them individually on a new website which will be titled SurvivingLies.com, though it has yet to launch as of Monday morning.
Related: Drake Under Fire For Creepy Vid Showing Him Kissing & Groping Teenage Girl
The insiders claim he and his team are aiming to show them as liars, along with revealing their "true motivations."
The goal, as described by a new Facebook page that went up Sunday night, is to:
"Unravel current events back to the origin. So that everything can be consider before a final decision is made."
Additionally, it goes on to say about their plan:
"To expose key facts in every conspiracy!"
The first post on FB targets accuser Asante McGee, linking to a YouTube video that claims the accuser's daughter has debunked the claims of being Kelly's "sex slave" by sharing audio of a leaked conversation between McGee and her boyfriend. She supposedly brags about her relationship with the singer:
Keep in mind, this audio is not verified.
But clearly the Ignition artist thinks it will help his case as he and his camp continue to shoot down his accusers.
We'll continue to keep you updated.
[Image via RKellyTV/YouTube.]
Jan 7, 2019 10:13am PDT