R. Kelly's Legal Team Reacts To Alleged Third Sex Tape: 'It Is Not Him'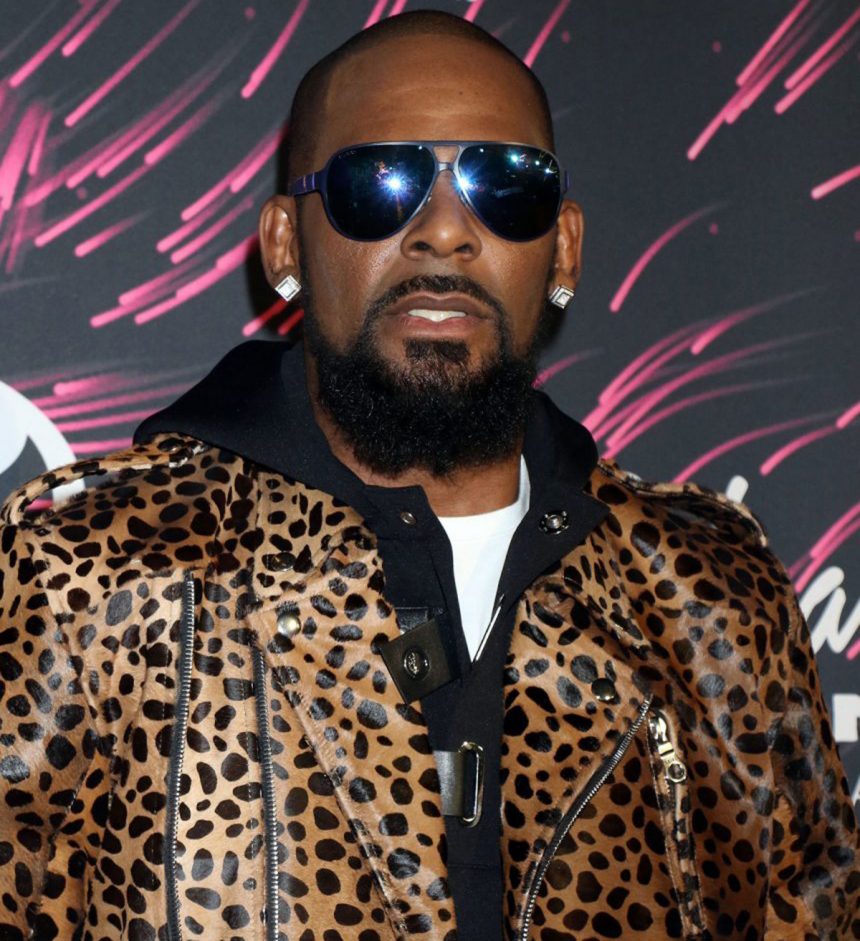 Another day, another high profile walk-back by R. Kelly's attorney Steve Greenberg.
As you'll recall us reporting earlier this morning, high-profile attorney Gloria Allred came forward revealing how there is an apparent THIRD R. Kelly sex tape, which has just been turned over and is now being investigated by law enforcement. At a press conference hours ago that she live streamed to Facebook, Allred introduced her new client — Gary Dennis, who allegedly found the tape — and told the story of how it came to be.
Related: R. Kelly Finally Leaves Jail After Paying Off Child Support Debts
But now, hours later, it's Kelly's attorney Greenberg who is trying to call foul on the whole thing, releasing a statement to TMZ that strongly denies Kelly is involved at all with the supposed third sex tape.
The Lawyer's Statement
Speaking publicly in an attempt to clear up Kelly's alleged involvement in this third sex tape, Greenberg said (below):
"R. Kelly denies that he is on any tape with underaged girls. The doubt here is self-evident, with reporting that the man on the tape kinda, sorta looks like R Kelly. That doesn't make it him. It is not him."
Greenberg further asks about Gary Dennis himself, and what may come of the fact that he was allegedly in possession of child pornography when he found the alleged tape, asking (below):
"Are [the Dennises] going to be prosecuted? It is obviously now just open season on R. Kelly. It is irresponsible to continue to take the speculation of every Tom, Dick and Harry, and report it as if it is fact."
Hmmm… feels like Greenberg is arguing in bad faith over that second point about the Dennises being prosecuted, considering they allegedly only came forward once they discovered the content, and immediately decided to hand the tape into authorities, but whatever…
The Defense Strategy?
But it's that first point Greenberg makes that is the big one here: he strongly denies Kelly is the person in this sex tape, and hopes that investigators will dismiss it soon enough.
If you'll remember the story that Kelly's other former lawyer told about his defense of the R&B singer a decade ago, key to the strategy was to confuse and obfuscate the identity of people on the tapes, so that there was enough doubt there as to whether Kelly and/or underage women were present. Is this the same tactic Greenberg is starting to roll out right now???
Related: R. Kelly Blames Ex-Wife Over Child Support Snafu!
As for the third sex tape itself, Dennis apparently found the tape when he was going through old VHS tapes of his own.
Tale Of The Tape
According to the man, he initially discovered the tape when it was listed as a "sports tape," though it also had R. Kelly's name written on it, too.
When he put it in the VHS player and watched the tape, he quickly realized it was a sex tape after the sports content; Dennis claims that in the video, Kelly is there "engaging in sex acts" with what he perceived to be more than one underage girl.
Hmmm… Kelly (or whoever it is on the tape…) was also allegedly running the camera while directing the girls to do certain things, and in completely control. Dennis identified the man as Kelly, though that hasn't yet been proven and it's still very much up in the air. What a scary, random tape to have in your possession — yikes…
At this point, the tape has been turned over to law enforcement officials from the U.S. Attorney's Office for the Eastern District of New York, so it's out of Dennis' — and Allred's — hands. Allred has gone on record saying she believes there are other R. Kelly tapes still out there in circulation, too.
Reactions, Perezcious readers???
[Image via WENN]
Related Posts
CLICK CLICK CLICK Next Article
Mar 10, 2019 3:41pm PDT