R. Kelly Pays Child Support, Is Finally Released From Jail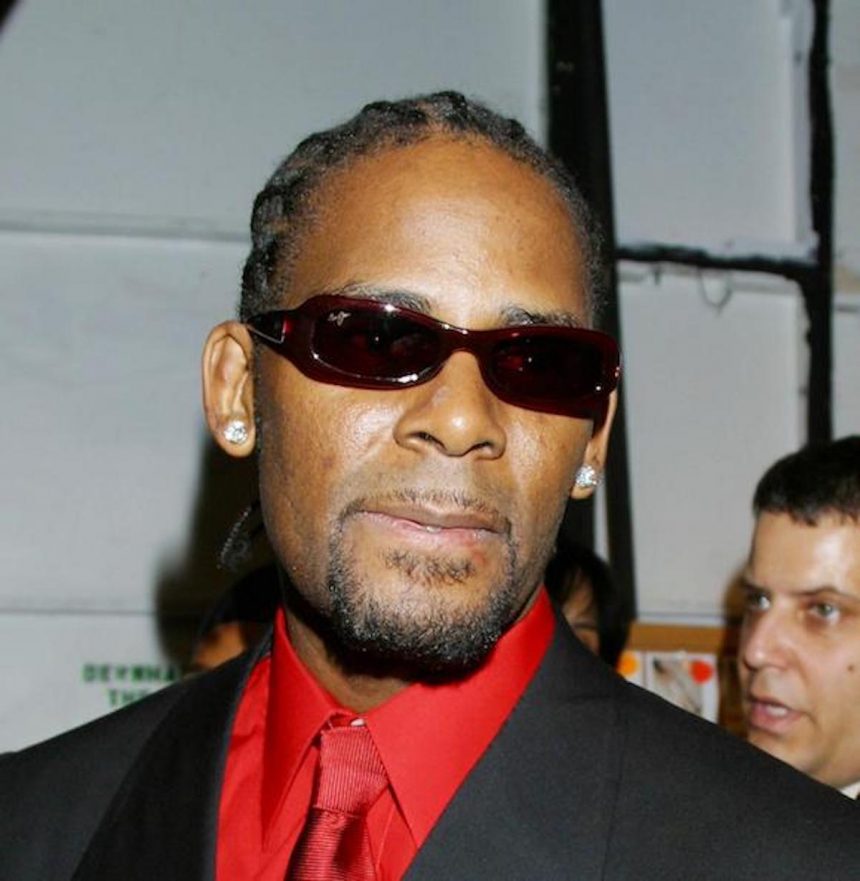 R. Kelly is back on the streets.
Someone close to the R&B singer has paid off his child support debts to ex-wife Drea Kelly — every single cent of the $161,633 that he owed, for what it's worth — and now he's back out on the streets as a free man after being released from Cook County Jail in Illinois on Saturday morning.
Related: Kelly's Accusers TERRIFIED By His Talk Show Interview…
And as he walked out of jail, Kelly had words for the cameras and media members that gathered there to document his freedom, too. According to TMZ, the disgraced performer said (below):
"I promise we're gonna straighten all this out. That's all I can say right now. I love my fans."
Hmm…
Considering what's been reported earlier today from Kelly's old lawyer, who is now coming clean about his defense of the singer more than a decade ago, maybe it'll be a little more complicated than we can imagine to have this whole thing straightened out.
Anyways, the embattled artist is now a free man again after somehow scrounging up six figures of cold, hard cash that he reportedly didn't have only to send it off to his ex-wife. And crazier yet, sources are claiming that Kelly got the influx of cash from a "benefactor" who took pity on him and helped him out. Um, really?! We'd love to know who THAT person might be…
Of course, even though he's free from jail today, it's FAR from the end for Kelly in court; the singer is still facing a whopping ten counts of aggravated sexual abuse in Chicago, and other sexual misconduct allegations are triggering investigations elsewhere right now, too.
Related: New Witness Comes Forward Supporting Sexual Assault Allegations Against Kelly
More bizarre still, public figure and high-profile attorney Michael Avenatti continues to wade his own way into this controversy, revealing on Saturday morning that his team continues to uncover "significant additional evidence" that Kelly violated the Mann Act by transporting underage girls across state lines to sexually assault them.
Here's what Avenatti posted to his Twitter account just a few hours ago (below):
"Our investigation has now uncovered significant additional evidence that R Kelly and his handlers transported underage girls across state lines for the purpose of allowing him to sexually assault them. We will be turning over the evidence to law enforcement forthwith."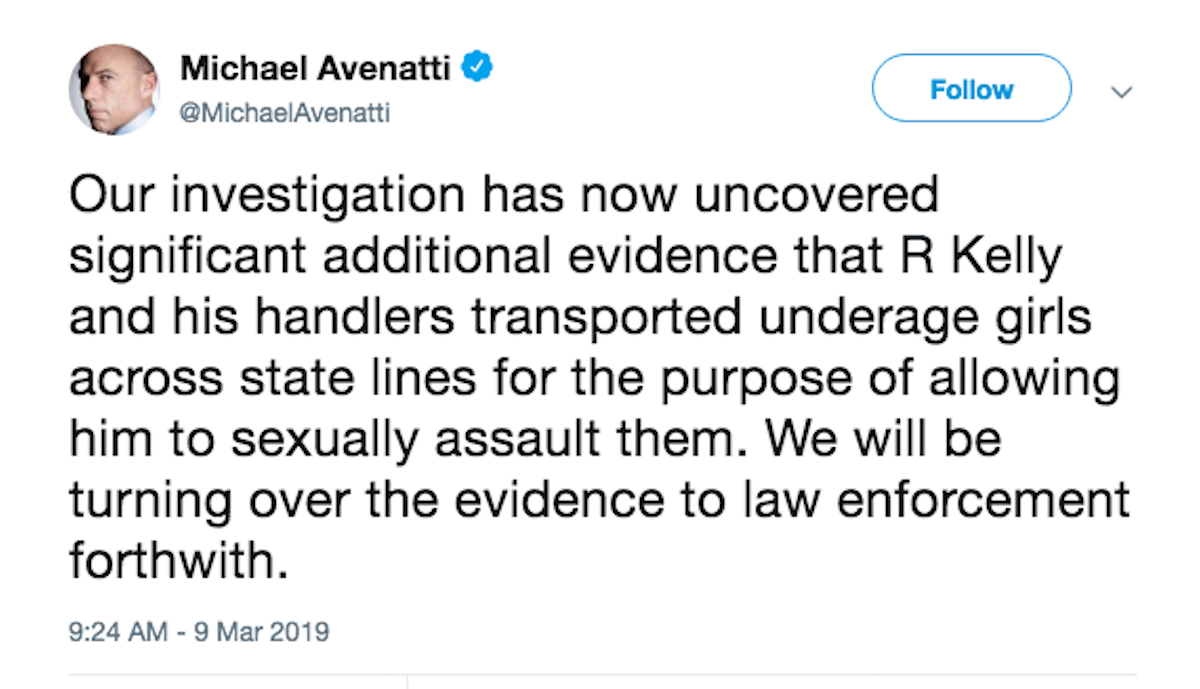 Hmmm…
For what it's worth, of course, Avenatti was the guy who turned over those two new sex tapes that eventually brought back the first ten-count indictment against Kelly… so maybe there's something here?
Regardless, the point is this: R. Kelly isn't even close to being out of legal hot water. In fact, the truly tough stuff hasn't even begun. And yet, at least for now, he's once again a free man who can come and go as he pleases while the court system works internally towards what we can all only hope will be proper and fair justice at the end of all of this.
Thoughts, Perezcious readers? Let us know what you're thinking in the comments (below)…
[Image via WENN]
Mar 9, 2019 10:44am PDT