Ruby Rose is OUT over at The CW's superhero drama Batwoman.
And judging by what we're hearing now from insiders, it seems like the decision was a fairly long time coming — with no shortage of behind-the-scenes drama bubbling up along the way!
Related: Ruby Rose Almost Got Paralyzed Doing Stunts! WHOA!
The actress' departure from the hit show after one season comes as a bit of a surprise, to say the least, but insiders spoke to TVLine about it and shed more light on what was actually happening on set.
For one, the sudden split appears to be something of a mutual decision, at least according to one source. To hear that person tell it, both sides wanted to get out of their commitment to each other, and move on accordingly:
"It wasn't 100-percent [Ruby's] decision. It was a breakup. She wasn't happy working on the show, and did that make her fun to work with? No. So everyone decided it would be in the best interests of the show, and for all concerned, if they parted ways. It just wasn't a good fit."
Sounds simple enough, right?
Still, it's a heck of a thing when the series lead drops out after one season — especially when it feels like there's some sort of acrimony left between parties in the fallout.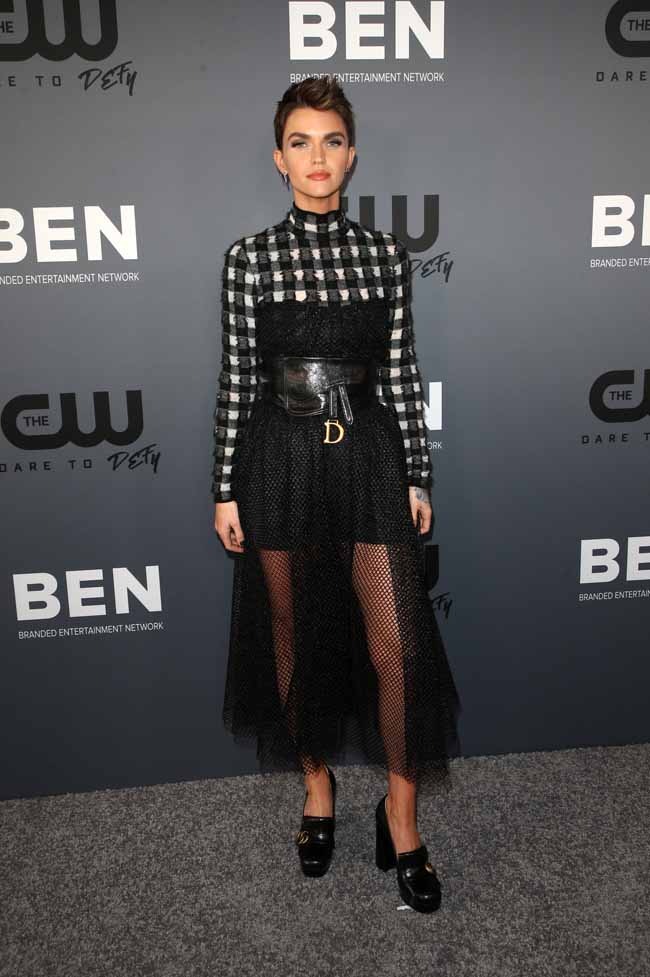 Thus far, Rose has yet to comment publicly on the split itself; as for the production company and television execs backing Batwoman, well, it seems like everybody at the show has decided early on to take the high road. In a joint public statement released to the media about the split, Berlanti Productions and Warner Brothers Television confirmed Ruby's departure, and revealed their plans to re-cast the role:
"[We] thank Ruby for her contributions to the success of our first season and wish her all the best. The studio and network are firmly committed to Batwoman's second season and long-term future, and we — along with the show's talented creative team — look forward to sharing its new direction, including the casting of a new lead actress and member of the LGBTQ community, in the coming months."
Again, it all sounds so… simple.
Insiders are reporting more details about what was allegedly really going on, though. One claims Ruby was "distressed by the long hours" of a leading TV role, particularly after coming off grueling work schedules in two major features: John Wick: Chapter 2 and The Meg.
Furthermore, sources claim the star "did not acclimate well" to life in Vancouver, British Columbia, which is where the show shoots. That's definitely interesting! By many accounts Vancouver is a popular, fun city — but, hey, not everything is for everybody!
Related: Ruby Rose's Ex Publicly Accuses Her Of 'Continued Harassment'!
And when you take those two reports together — long hours on set in a place you apparently don't want to be — well, it makes sense for Rose to walk and the production to re-cast the role, right?! Whatever the case, they've got time; Batwoman's second season is slated to premiere on The CW until January 2021, according to TVLine.
What do y'all make of this sudden departure, Perezcious readers?? Do U think the Aussie native will come to regret her decision in time?! Or is she making the right one for her health, her career, and her own well-being??
Sound OFF with your take on the whole thing down in the comments (below)…
[Image via WENN/Instar]
Related Posts
CLICK HERE TO COMMENT
May 21, 2020 10:33am PDT