Sophie Turner may be on a press tour for the new season of Game of Thrones, but just like all her other castmates she's sworn to secrecy.
Luckily, she has something else we're all equally curious about — her engagement to Joe Jonas!
In her latest interview, the cover story of this month's Harper's Bazaar, Sophie opens up even more about her fairly public relationship.
Video: Sophie Turner Wows With Her Wine Chugging Skills
For instance, she reveals something we didn't realize we didn't know — exactly how the couple met in the first place!
It's a lot less exciting than one might imagine; he actually just slid into her DMs! She revealed:
"We had a lot of mutual friends, and they'd been trying to introduce us for a long time. We were following each other on Instagram and he direct-messaged me one fine day, out of the blue."
We say "less exciting" but obviously when it's a Jonas bro, that's got to be a giddiness-inducing moment!
Jonas Brothers fans will note the DM slide is exactly how Nick Jonas first got in touch with Priyanka Chopra before their well-documented first date at the Met Gala.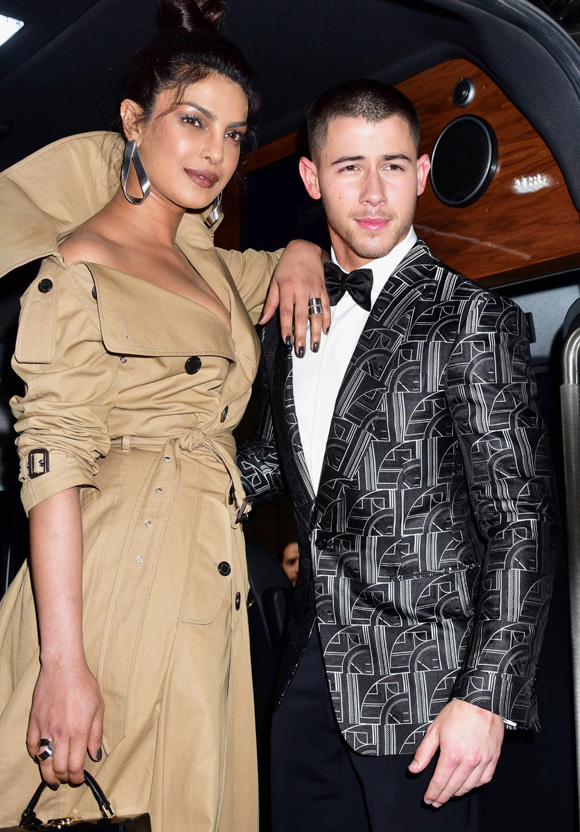 We guess it's a family move?
Or maybe Joe saw how well it worked for his little bro??
In any case, once his foot was in the door, the singer just had to be his charming self for the 23-year-old to fall in love. She says of his joie de vivre:
"He's lovely. He's just the funniest. You wouldn't expect he's about to turn 30 this year. He's the most fun, energetic, positive person I've ever seen. I'm pessimistic, so we balance each other out."
LOLz! She talks about being 29 like it's ancient! Still a sweet summer child…
Of course, she's old enough to know she's found the one.
Sophie and Joe are getting married soon, "maybe" this year, though we might not even know about it when it happens:
"We're trying to keep it as low-key as possible so it's more of an intimate thing."
Boo! Sounds gorgeous, of course. But seriously, boo if there aren't tons of pics of that amazing wedding party!
Of course, one person who will definitely be in attendance is TV sister Maisie Williams.
The two have been BFFs since their first chemistry read for Game of Thrones, and they're still thick as thieves. And during a dual interview last week, Sophie got the most revealing about Joe. Or was she just Joe-king?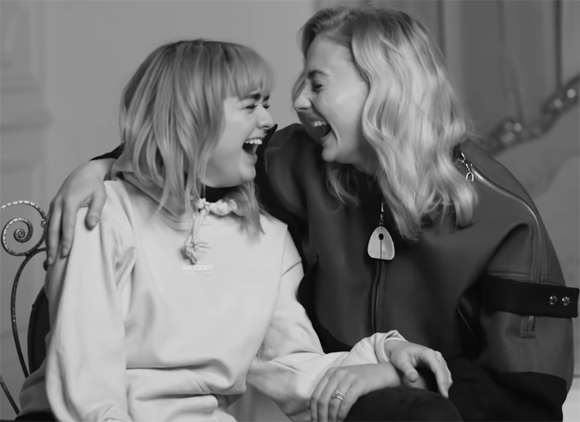 At one point when asked about their admiration for one another's continued success, Maisie says to Sophie:
"Since you met Joe, as well, like there's been a huge growth in you, which is really lovely."
Sophie can't let the accidental penis double entendre go, giggling:
"A huge growth in me!"
Maisie starts laughing out loud and winks at the camera, saying:
"Huge if you know what I mean."
Sophie, without missing a beat, admits:
"Average."
OMG! Ha!
Is she seriously telling us Joe isn't as big as he thinks he is? Because he totally said he was the most well-endowed of the three brothers!
After more laughter between the two, Sophie tells the interviewer:
"We'll cut that out."
Ha! But they didn't. See the entire interview — with the peen talk at the 8:35 mark (below):

Do YOU think she was kidding on the square about her favorite Jonas member?
[Image via Sheri Determan/WENN.]
Related Posts
CLICK HERE TO COMMENT
Apr 02, 2019 06:03am PDT