'Southern Charm' Alum Thomas Ravenel Accuses Baby Momma Kathryn Dennis Of Buying Drugs From Show Producers!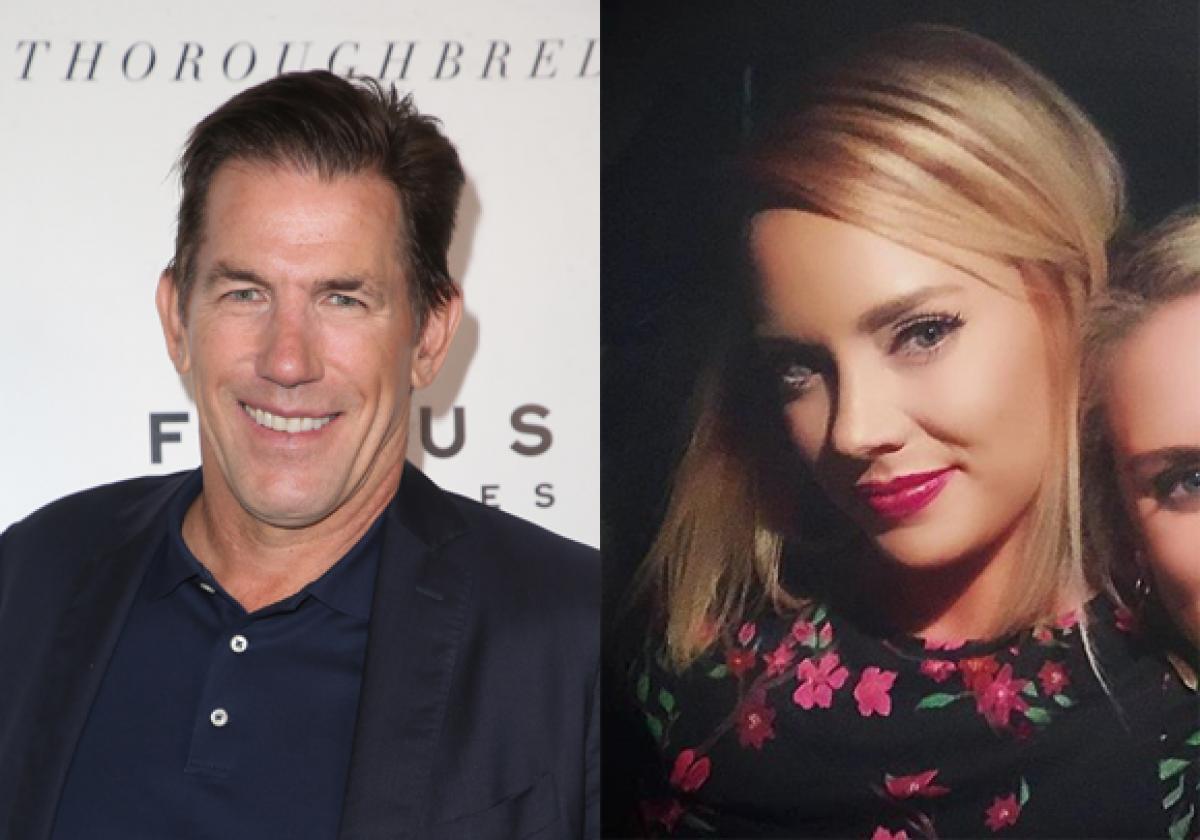 Thomas Ravenel and ex Kathryn Dennis continue their ongoing custody battle.
According to court documents obtained by The Blast on Tuesday, the former Southern Charm star says his ex "abuses prescription drugs, is engaged in the use of illegal drugs, and consumes alcohol in combination thereof regularly."
Related: Ashley Jacobs 'Can't Rightfully Describe How Sorry' She Is To Kathryn Dennis!
The politician also claims the model "has been intoxicated by the abuse of prescription drugs and/or use of illegal drugs while in sole care" of their two kids: daughter Kensington, 4, and son Saint, 3.
The former State Treasurer of South Carolina believes his baby momma buys, sells, and trades prescription medications to and from "friends, cast members and show producers to support her prescription drug habit."
It's claimed that because she allegedly feels "overwhelmed" by having their kids for more than a few days, the Bravo starlet allegedly abuses prescription drugs "as a coping mechanism for anxiety and stress."
To add insult to injury, the former senatorial candidate also accuses Dennis of failing to make appointments, consistently sleeping past noon, and allegedly committing a hit and run back in October 2018 (though he failed to elaborate on this claim).
As we reported last month, Kathryn attempted to use Thomas' sexual assault allegations as proof that the 56-year-old is unfit to parent their children.
In response, Ravenel says his ex knew about these allegations for quite some time, and claims Dennis "condoned and/or encouraged [former nanny/accuser] [Dawn] Ledwell to make false allegations of sexual assault and to file a criminal complaint against him, on the heels of the 'Me Too' movement, for purposes of helping Mother gain custody of the parties' minor children in a subsequent modification action.'"
Overall, he says he should be granted primary custody because he believes Dennis prioritizes television fame over the wellbeing of their children. He also wants her to pay him child support.
Dennis began her legal battle for primary custody back in October 2018.
[Image via Kathryn Dennis/Instagram/FayesVision/WENN.]
Jan 8, 2019 5:57pm PDT