'The Bachelor' Dumps His Final Two Women In Part 1 Of The Epic Live Finale!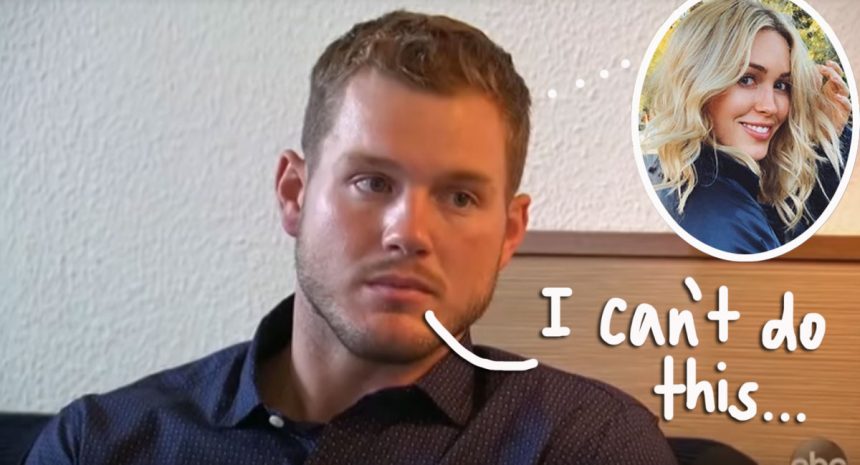 Colton Underwood's journey as The Bachelor is coming to an end.
But not before giving fans some much needed answers about what happened with remaining contestants Hannah G. and Tayshia, after the former NFL athlete jumped a fence and "quit" the show just one episode prior.
ICYMI — the 27-year-old absolutely lost it when he professed his love for finalist Cassie Randolph, only to have her break up with him and leave the show.
Related: Who Should Be The Next 'Bachelorette'?? Cast Your Vote HERE!
Cassie and Colton's breakup was pretty brutal to watch, and what happened afterward arguably was even worse, but absolutely worth the wait.
Monday night's episode was coupled with live footage from After The Final Rose, where we saw Colton sit down with host Chris Harrison and face the remaining two women after he dumped them on live TV.
Here's what went down:
What Happened After The Fence Jump?
After ABC's Bachelor hopped the fence, he took off running into the night and seemingly never looked back! We see footage of the producers and Harrison scramble to find their lead, and even contemplate calling the police if their search of the surrounding area proved to be fruitless.
Luckily, the crew caught up with the guy, but he was not in the mood for cameras.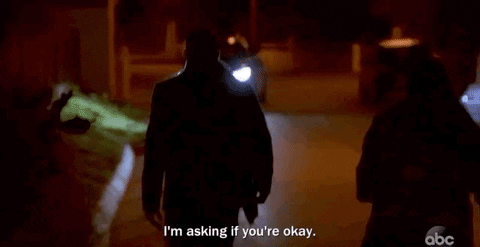 After repeatedly thwarting their advances, he finally calms down enough to speak with Chris and agrees to continue the show.
The next morning at his hotel room, our lead makes it clear that he can't go on with the other two remaining women after Cassie broke his heart.
"I just needed time alone to process. Last night, I didn't want to go on without her."
Our Bachelor says he knew something was off as soon as Cassie walked towards him the night before:
"I was falling in love with Tayshia, and I was falling in love with Hannah. I fell in love with Cassie. Cassie shut my heart off." 
Chris takes this moment to ask a very important and timely question that's on everyone's mind. Sensing Colton's insistence to fight for Cassie, he asks:
"But, what if she's just not into you?" 
Colton is convinced that his love will be requited, and is going to go after her one more time:
"I think I have a pretty good gut instinct… I think she loves me. I think she's scared. I feel like Cassie completes me right now."
Colton Underwood's Breakup With Tayshia
At this point, the audience knows what's coming — but poor Tayshia had no clue! Or did she?
Colton arrives at her door shaking with fear, but remains direct and straight to the point with this breakup. He admits:
"You're incredible, and I just owe you respect and the honesty. I knew that I was falling for you, but in my heart, I know I can't love two people. My heart's with somebody else. I love Cassie."
Tayshia replies with a shy half-smile and a "Mhmm" that let's us know she probably saw this one coming. We mean, many of the other contestants all saw Colton's connection with Cassie from a mile away.
After some tears behind closed doors, the two eventually part ways.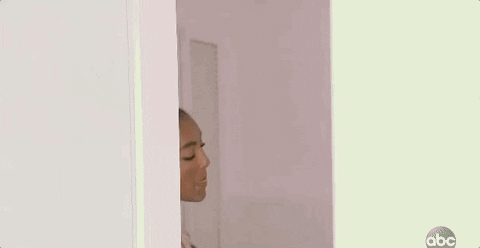 At the live finale though, Tayshia seemed very poised and over it all!
Sitting in the hot seat next to her ex, she admits that the breakup was hard for her to go through, but knows that in the end it made sense. The phlebotomist is nothing but classy as she thanked her ex for their time together, and wished him the best on his journey.
On to the next breakup!
Colton's Breakup With Hannah G.
Poor Hannah G. didn't even get her fantasy suite date, and when we pick back up with her, she's journaling and gushing over how she's about to tell Colton that she loves him.
That all comes to a screeching halt when he sits the Alabama sweetheart down to let her know that it's over. Underwood explains that he can't be in love with more than one person at one time, and that his feelings for Cassie are stronger than his feelings for her.
Hannah is understandably blindsided by it all, and Colton makes it even worse by saying,
"I thought it was going to be you the whole time. Now I'm questioning the decision I made."
Uh, mixed signals much?!?!
We can give the guy credit for tastefully parting ways with Tayshia, but man did he fumble this one! Reeling with disappointment and confusion, Hannah tearfully admits:
"I'm really thrown off right now. I was so excited to see you. I really thought it was like, for sure going to be us. I don't know how to take this right now… I literally just wrote I was in love with you."
You can't break up with someone while also telling them you thought they were going to be the one. Like, WTF dude?! If you were trying to give the girl some closure, you absolutely failed at it.
And it was never more apparent than at the live finale, where Hannah G. was still visibly shaken up over the whole ordeal. The 23-year-old content creator admitted to the live audience that while she is no longer in love with Colton, it was hard to get over the breakup while watching the show back in real time.
Once she came face-to-face with her ex, Hannah explains that at one point she thought there could still be a chance for them to work it out:
"What Cassie did to you is exactly what you did to me, and I was left with nothing. I thought you were going to chase me. It has been really, really difficult."
Ugh. We feel for you, girl!
The pair continued to hash out their feelings, which included a little shade throwing by Hannah over Colton's harsh comment about thinking of contestant Cassie the entire time he's with other women. Including her. OUCH.
In the end, Hannah keeps it classy and wishes Underwood the best.
Does Colton Underwood Go After Cassie?
Who even knew Cassie was still in Algarve, Portugal?!
Well she was, and the episode ends with Colton seemingly going to knock on her door before she leaves the country to go home..
But it's worth it to ask: should he even still be pursuing her? It's a fair point to make that their connection is just dead at this point.
And should Cassie be forced to give him another chance? It's almost like she's backed into a corner because she's made it clear that she doesn't want to be with him, and isn't ready for marriage right now.
But if you keep rejecting the guy who is crying and pining over you,  America will eventually see you as the bad guy — even if you're just sticking to your guns.
Related: 'Bachelor' Star Caelynn Miller-Keyes Talks Receiving Death Threats Online
All that's left is to tune in tonight, March 12 at 8 p.m. on ABC to see if Cassie is willing to give it another shot with Colton.
What did you think of the first part of the finale?? Will you be tuning in to see how it all ends?
Sound off in the comments (below)!
[Image via ABC/YouTube/Cassie Randolph/Instagram.]
Mar 12, 2019 9:05am PDT