'Bachelor' Recap: Colton Underwood Finally Jumps The Fence After Getting His Heart Broken — & Twitter Reacts!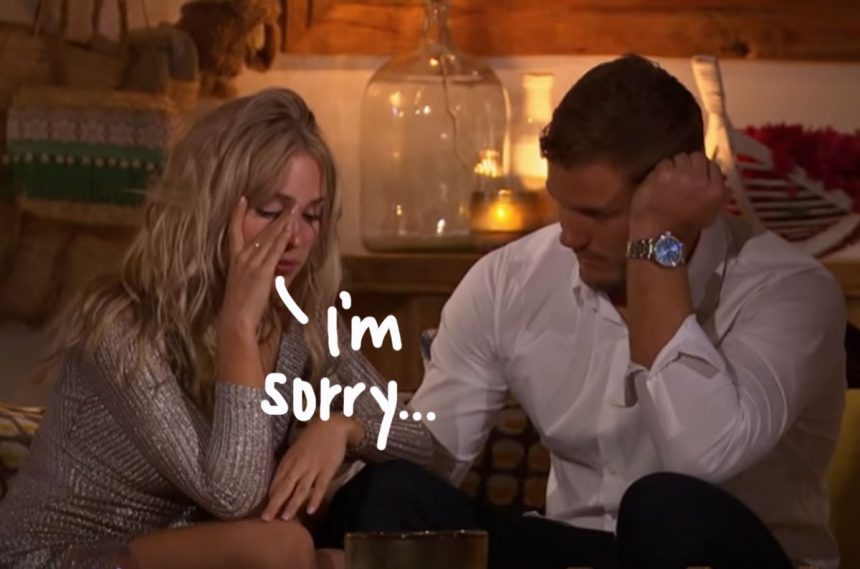 Man, this episode was all we were waiting for, but truly hard to watch at the same time!
After much anticipation, Bachelor Nation finally saw the epic fence jump from Colton Underwood on Monday night, but unfortunately the poor guy got his heart broken again in the process of it all.
Related: 'Bachelor' Colton Gets Put Through The Ringer During Hometowns
Here's how it all went down:
Tayshia's Date & Fantasy Suite
Tayshia and Colton continue doing what they do best together: conquering new heights! The pair cuddled up for a scenic helicopter ride over Algave, Portugal before sitting down for a dinner date.
The phlebotomist admits that she was a virgin when she got married, and she understands what it means to wait until you're ready. Tayshia also confesses that was she cheated on in her past marriage, and Colton vows to protect her and be true to her if she's the last woman standing.
The night ends in the Fantasy Suite, but the couple does not have sex. The poor girl seems visibly disappointed the next morning, and you can tell the nerves are really sinking in. Colton has made it pretty clear that he'd only sleep with the woman he's in love with… She even says on the way out that she wishes she had more time and said more, but it's pretty clear that ship sailed.
Cassie's Date with colton
Cassie and Colton's date basically consisted of walking around the city and making out everywhere. They have fun and enjoy each other's company, but It's pretty clear that their date took a turn for the worse once the 27-year-old former football player admitted during conversation that poppa Randolph did not give his blessing on their potential engagement.
The speech pathologist is absolutely floored by the news, admitting off-screen:
"My family, I care so much about their opinion. The fact that they weren't 100 percent sold on Colton and I together kind of freaks me out. And then it makes me confused if he's really the right person."
It seems like right on cue, Cassie's father Matt swooped in (AKA the producers flew him to Portugal) to confirm those thoughts and have one last heart-to-heart with his daughter. The concerned father explains why he could not give his blessing after a "half hour conversation" with the Bachelor, especially because of how visibly conflicted Cassie seemed about her feelings. She couldn't even confidently say whether or not she loved him — a half-hearted, "I — I think I do" certainly didn't sound promising either.
Through their talk, the 23-year-old realizes that although she likes Colton and doesn't want to end things with him, she is in no way sure about taking the "huge" step of getting engaged. Marriage is a lifelong commitment after all!
In the end, Cassie knows she'll have to break Colton's heart, and send herself home. Brace yourselves…
The Breakup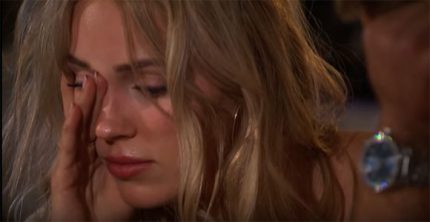 There isn't much room for small talk as Cassie gets right to the nitty gritty. She tells Underwood about the conversation with her dad earlier, and that she's pretty much made up her mind:
 "Today was perfect. And I love you so much… but I'm not, like, in love."
Oof — that's gotta hurt! The confession blindsides Colton in a way that he surely was not prepared for, and the next few minutes are just painful to watch.
It seems like the former NFL athlete is not willing to take no for an answer, even though Cassie insists that she doesn't know if she can "get there" with him. He even goes as far as to say that they can skip a proposal at the end and take their time figuring out how they feel. The Bachelor breaks out into a full on panic, visibly shaking as he pours his heart out with "I love you," that do nothing to change his love's mind:
"I feel like staying here is making the wrong decision for me."
After lots of tears and a final kiss goodbye, Cassie gets into a black SUV and heads home.
The Fence Jump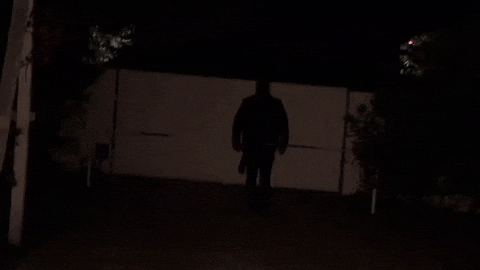 This is it, this is it, this is it!
After the breakup, Colton retreats to his room to gather himself and make sense of what just happened. After a few moments, he exits the room and slaps the first camera he sees out of his face. He whispers, "I'm done with this" before completely taking off.
Producers are heard off-camera calling out for the show's host Chris Harrison, who arrives instantly to talk some sense into their leading man.
But it's all too late — Colton heads down a dark road and hops the fence as the host exclaimed:
"Holy f**k. He is gone."
Ahh, so dramatic!!
Twitter Reactions
No matter how bad we feel for the guy after tonight, the general consensus on Twitter was that Colton really should have seen this one coming. Not one, not two, or three, but FOUR different women pointed out the many red flags on their way out.
Many are also wondering how the show can go on, after such a gut wrenching breakup where the lead outright admitted that Randolph was the one? Feel the collective confusion (below):
#TheBachelor
Taysia: Cassie is here for the wrong reasons and she's not ready
Kirpa: Cassie is not ready
Cassie's Dad: She's not ready
Cassie: I'm not ready
Colton: pic.twitter.com/oU7EJw26VC

— Nadia (@En_Kju) March 5, 2019
How are there three more episodes ??? He can't choose one of the other girls after this #TheBachelor pic.twitter.com/mES3jIDDNF

— The Bachelor Live Tweets🌹 (@stayschwiftyy) March 5, 2019
Colton showing up to his date with Hannah pretending nothing happened with Cassie
#thebachelor pic.twitter.com/Nf7qLUXDjB

— magdacious (@magdaciousss) March 5, 2019
Actual footage of Colton proposing to Tayshia or Hannah G next week. #TheBachelor pic.twitter.com/IZkpvZSvy9

— Julia Troy (@JuliaTroy10) March 5, 2019
Related: Front-Runner Cassie Randolph Was Already On ANOTHER Reality Show?!
With the Women Tell All special set for tonight, we'll have a two hour break from the fence jump debacle to watch Colton get in the hot seat and face his exes at 8pm on ABC.
[Image via ABC/YouTube]
Related Posts
CLICK CLICK CLICK Next Article
Mar 5, 2019 8:45am PDT