'Bachelor' Star Caelynn Miller-Keyes Talks Receiving Death Threats Online: 'I'm Getting Told To Go Kill Myself'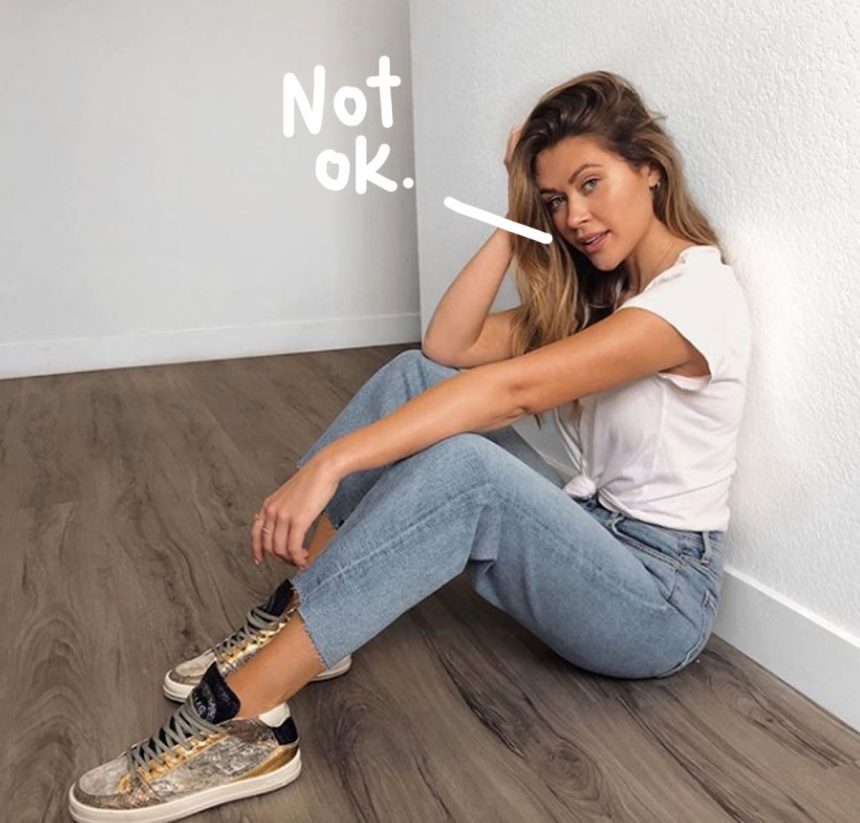 Bachelor favorite Caelynn Miller-Keyes is speaking out following harassment she's received online.
The 24-year-old appeared on the Women Tell All special Tuesday and was called out by the other ladies for lying about her intentions on the show. While it's all she said, she said at this point, Caelynn has denied any wrongdoing.
Related: Get The Full 'Bachelor: Women Tell All' Recap HERE!
That, however, didn't stop trolls from attacking her character and even threatening her life online!
Taking to Instagram the day after the special aired, the former Miss North Carolina shared:
"We live in a world where we never do anything right. Ever. Everyone always has an opinion. This experience has been so incredibly difficult. This show is super easy to make fun of, I get it, but viciously tearing people down is absolutely disgusting. Girls on my season are getting death threats, I'm getting told to go kill myself. That's not okay."
She went on:
"We are not perfect. We screw up (myself maybe more than others) but this show is partly about finding yourself, and that means falling in the process. You can have your opinions, but keep the extra hurtful comments to yourself. The internet can be very dark, and instead of feeding into it, try taking a step back. We are real people. These emotions are real. You're watching a tv show, but we felt all of these feelings in a very intense way. Remember that the next time you go to someone's page to tear them down."
That text accompanied the (below) image with the commentary:
"Looking at the trolls like…"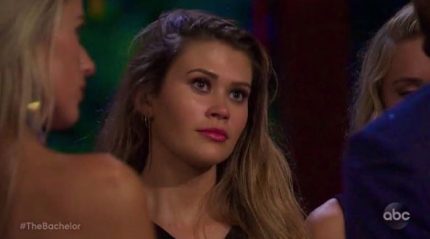 Related: So, That Fence Jump Finally Happened On 'The Bachelor'!
Bachelor Nation commented in support of Caelynn's thoughts, having seemingly gone through the same online harassment themselves.
BiP fave Jade Roper left heart emojis on the post, while the beauty queen's BFF Cassie Randolph wrote, "So well said. Love you lots," and Corinne Olympios simply shared, "PREACH".
Chris Randone AKA The Goose commented:
"🙏🙏🙏 caelynn you did one of the bravest things in the shows history. You're a beautiful soul, don't ever forget that."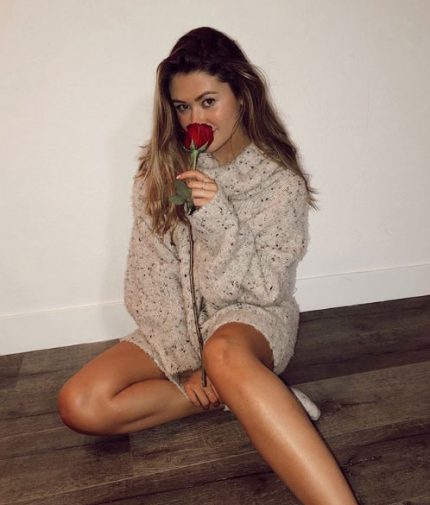 Caelynn's TV journey was complex. She was a clear frontrunner ever since Colton Underwood's season began. That's before she was abruptly dumped after hometown dates. Not only did they have palpable chemistry, but the brunette also confessed to being a sexual assault survivor, and that was something her and the former footballer intensely bonded over.
Perhaps a social media hiatus is in order to clear your mind, Cae? Who knows, taking a break from the noise might really help!
The Bachelor two-night finale airs on ABC Monday/Tuesday at 8 p.m. ET.
[Image via Caelynn Miller-Keyes/Instagram]
Related Posts
CLICK CLICK CLICK Next Article
Mar 7, 2019 12:55pm PDT