Broadway star Nick Cordero has undergone a procedure to get a temporary pacemaker amid his ongoing battle with the novel coronavirus.
The 41-year-old theater and film star has been in the intensive care unit since March 30 due a particularly bad bout with COVID-19, and doctors continue to apply lifesaving measures while his loved ones wait for him to wake up from the medically-induced coma he's been in for weeks.
Related: Pregnant 'Married At First Sight' Star Breaks Down After COVID-19 Test
Cordero's wife, fitness personality Amanda Kloots, gave another update to the star's fans and followers on social media on Friday, explaining why the pacemaker was necessary at this point. Speaking directly to the camera on her Instagram Story, she revealed:
"I just got a call from the doctors about Nick. It looks like he had some irregular heart-beating last night that scared them enough to want to do a temporary pacemaker in Nick's heart. His heart is functioning well, but he has had these dips in his heart rate for a little while now, and this one last time apparently was enough that requires them to do this procedure to put a temporary pacemaker in his heart."
She said that adding the pacemaker eases doctors' concerns over Nick's heart rate and provides stabilization should his body need to be moved for more procedures in the near future. This all comes just days after attending physicians made the difficult decision to amputate Cordero's right leg in order to try to contain some of the scary effects of the illness.
Luckily, Kloots returned to her Insta Story later that afternoon to confirm her husband's surgery went well:
"We literally just got report that he's back in his room. Procedure went well. He's doing okay after the pacemaker came in. Right at 3 p.m. we got that call."
Thank goodness!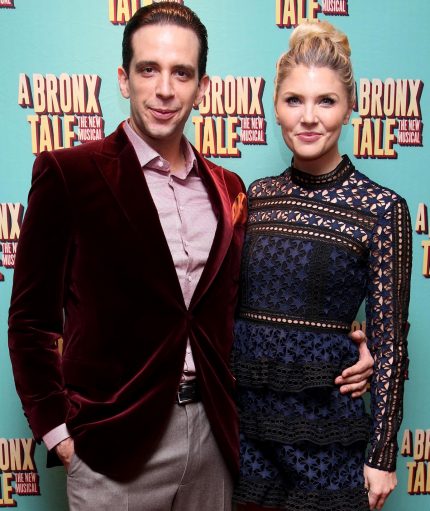 There's still a long road ahead of the star and his family, who continue to hope for positive updates on his's coronavirus battle as they come. Despite all of his medical team's best efforts, Cordero still has not woken up from his coma yet even though "doctors do think he should have woken up by now," as Kloots shared following the amputation on April 19.
Cordero's wife continues to play the waiting game but told followers family members how have provided her and the couple's 10-month-old son Elvis Eduardo a shoulder to lean on in Nick's absence. She uploaded an old movie poster for her film Three Sibs and a Baby and wrote in her caption:
"What would I do without my family? Anna and Todd have rescued me in this time of need. They take care of Elvis, drive me to the hospital everyday, cook dinner, clean the house, talk me through tough doctor calls, hold me when I'm bawling, let me take naps to refuel, clean, organize group chats to keep the family updated, make me laugh, give me time to exercise, hug me, pray with me and most of all consistently show love to me, Nick and Elvis. I will be forever grateful to them both. Nick will be forever grateful to you both."
Sending all of our thoughts and love!!
[Image via Joseph Marzullo/WENN]
Related Posts
CLICK HERE TO COMMENT
Apr 25, 2020 11:27am PDT