Coachella 2019: Travis Scott & Kylie Jenner Kiss On It — Plus Weezer's Covers & Billie Eilish's Dominance!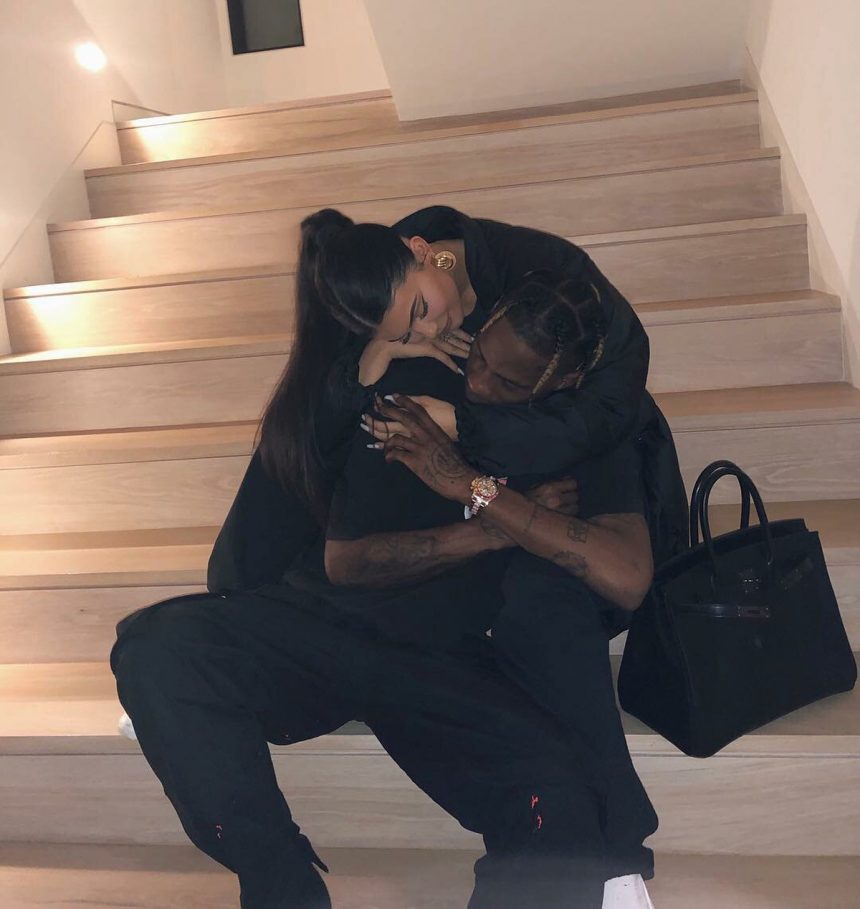 It's back to good for Kylie Jenner and Travis Scott!
The couple — previously embattled after rumors of Scott's apparent infidelity rocked the KUWTK star and her young family — seems to be completely back on solid ground right now, most recently thanks to Kylie's newest Instagram photo showing off the pair at Coachella!
Related: All About Kylie's 'Happier' Relationship With Travis Scott!
The couple showed off their true love — and jet-setting ways — with this simple, sunny pic from the desert this weekend (below):
Looking happy as they can be, no?!
Good for them!!!
Related: Kylie's Sis Is Doing It Big At Coachella With Hailey Bieber!
Meanwhile, Weezer's main stage set last night was a serious tribute to nostalgia! They opted for not one, but TWO major covers — one from the 90s, and one from the 80s — to get their fans going and throw it back to some classic tunes that had the crowd VERY happy!
Here they are performing No Scrubs with Chilli from TLC on the main stage (below):
#weezer just performed No Scrubs with Chilli! ( Not the food, but the C in TLC ) #coachella #coachella2019 #musicfestival pic.twitter.com/djHBiKnEDr

— Mikah McAllister ❎ (@MikahMcAllister) April 14, 2019
And that came just before Weezer brought out Tears For Fears to perform a little 80s-inspired cover music that also proved to strike a hit with the crowd, as well (below):
#Weezer and #TearsforFears together. This is why #Coachella is so great! @Weezer @tearsforfears CLASSIC pic.twitter.com/BDPgwfbHt0

— Aaron Wolf (@TheAaronWolf) April 14, 2019
Loving it, loving it!
A true classic and totally perfect for the main stage on Saturday night out in the desert!!!
Related: Ariana Grande Will Bring Up A Special Guest On Sunday Night!
Finally, Billie Eilish did her thing as only Billie Eilish can do, opting for a delayed — but memorable — performance out in the desert ahead of Weezer's main set last night.
The show ran about forty minutes late, but while that'd be an annoyance from most artists, Billie is "too cool for school," as one fan told the Palm Springs Desert Sun, and so it was OK that she showed late for her set.
Her performance was apparently far from perfect, with missed notes, missed cues, and a full stoppage at one point mid-show when she stopped everything and asked for some water to help her asthma. But Eilish nevertheless had this memorable, quirky thing about her that made the show one of the most fun — and reportedly, one of the most well-attended — shows of the entire weekend!
Who knew!!
She clearly brought the energy when she WAS performing (below):
BILLIE EILISH KILLED THIS COACHELLA PERFORMANCE LOOK AT THE WHOLE CROWD SHE DID THAT. #Coachella pic.twitter.com/I5bRM6USUH

— mors got suspended (@typicalbizzzle) April 14, 2019
HOW THE FUCK BILLIE EILISH STANDING ON THAT DIAGONAL BED AT COACHELLA WHAT KIND OF DEVIL SHIT IS THIS DON'T PLAY WITH ME
pic.twitter.com/4dTP8zRum3

— Jamil Oscar (@JAMILOSC) April 14, 2019
Wow!!!
And even other stars couldn't help but take notice (below):
. @billieeilish I'm seeing these live clips and you're killin! A vibe like that at 17? 🤯 sheesh

— Bruno Mars (@BrunoMars) April 14, 2019
Talk about HUGE praise!!!
Whew!
What'd U think about Coachella this weekend, Perezcious readers?!
Sound OFF with your reactions in the comments (below)!!!
[Image via WENN]
Apr 14, 2019 11:11am PDT