We love it when Demi Lovato opens up about her teen years!
The Sonny With A Chance star gives even fewer f**ks since her overdose scare, resulting in some very honest stories about the Disney days — and in her latest interview a new term we are never going to stop using!
The Cool For The Summer singer was a guest on Megan Mullally and Nick Offerman's new podcast In Bed With Nick And Megan on Sunday where she spoke candidly about spending her teen years in the spotlight.
Related: Demi's New BF Has Wanted To Date Her For A Decade
Demi remembered her formative years and her VERY famous peer group, saying:
"We grew up on Disney Channel around the same age… Miley Cyrus, Selena [Gomez], Jonas Brothers, all of them, and even the cast of High School Musical, all of that. Everybody was kind of growing up together."
The thing about being busy working long hours and touring, while not being able to go to a mall without getting mobbed? There weren't many people who could identify with that. So of course all of those Disney kids became friends… and more! Demi recalled:
"It was this really small group of kids that we really couldn't relate to a lot of people, so we kind of stuck together. We called it 'Disney High' because when there's only a select few of you that can relate to one another, you start dating each other, you become friends with one another, you fall out with one another and then you break up with one another… It's just confusing and dramatic, and that's 'Disney High' for you."
OMG. Disney High??
First of all, we are never not using that term to describe that wave of Disney stars from now on. Second, WOW what an amazing TV show that would make!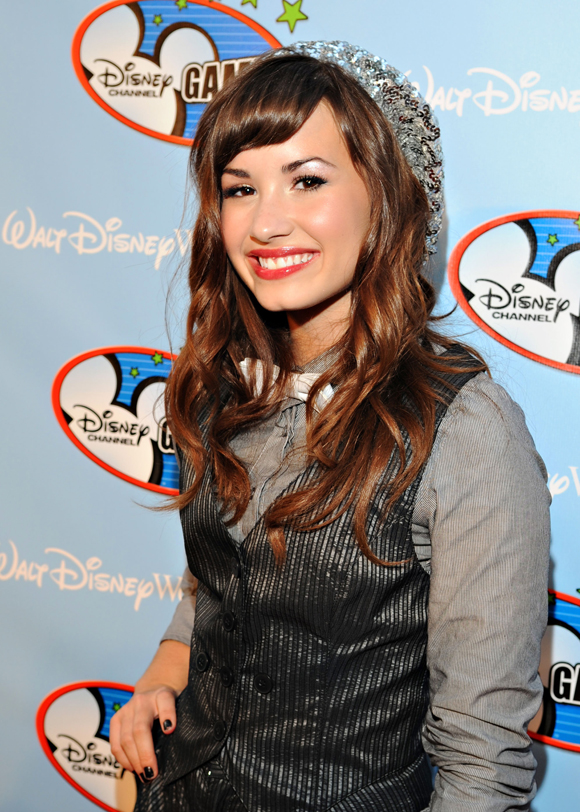 Demi wasn't kidding about the drama.
During the filming of Camp Rock in 2010, Demi dated Joe Jonas — but that was during the purity ring days, so who even cares, right? LOLz! Ancient history!
In those days Demi and Selena Gomez were famously besties, but that too is long over. In her April interview with Harper's Bazaar, Demi revealed she was definitively "not friends with" the Come And Get It singer anymore. Just weeks later Internet sleuths found an Instagram page believed to belong to Demi on which she secretly bashed her former pal.
In fact there's apparently only one person she's still on good terms with from those days: Miley Cyrus. She told HB:
"I talk to Miley. She's awesome, and I love her to death and always will, always have. But I think she's kind of the only one from that era that I still stay in touch with."
Hey, makes sense. How many people do YOU keep in touch with from your high school days??
[Image via Nikki Nelson/WENN.]
Related Posts
CLICK HERE TO COMMENT
May 26, 2020 13:40pm PDT