Demi Lovato is dating an old superfan! Isn't this sweet? And pretty cool too, since everyone you date should totally be your biggest supporter!
On Thursday Demi took to Instagram Story to share some adorable PDA pics with new boyfriend Max Ehrich.
Video: Demi & Max Officially Confirm They're Dating In Justin Bieber/Ariana Grande Vid
In the pics, the Disney alum is clearly head over heels for the Young And The Restless actor.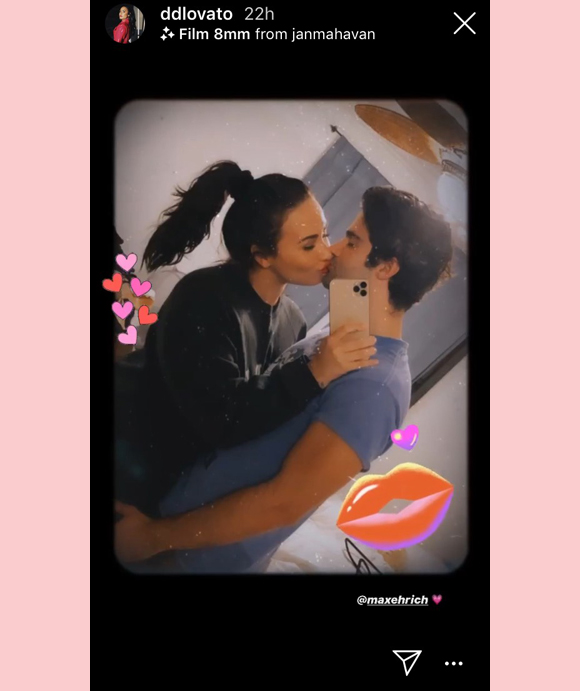 A few hours later she shared a different piece of picture proof — a tweet in which he declared all he wanted for Christmas was her. Total "awwwww" right? It was from December 2011, a good 8 years before the two started their relationship!
The Heart Attack singer was completely flattered by the expression of adoration, writing in a caption over it:
"We love a little manifestation"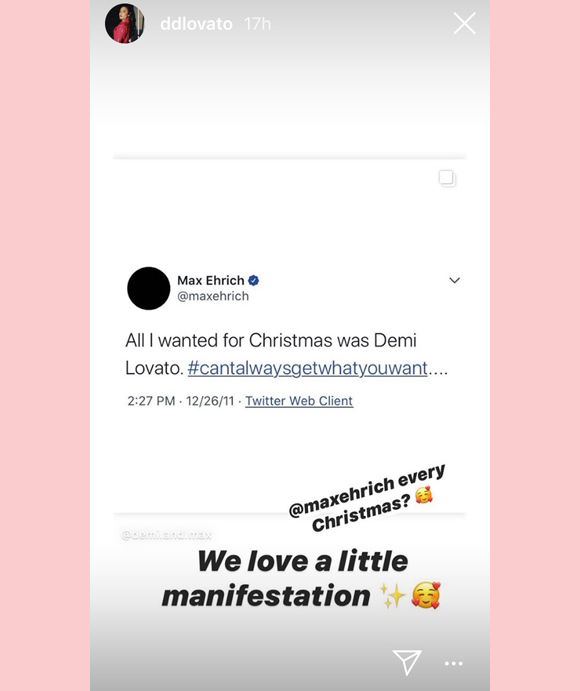 CUTE!
A young man has a crush on a pop star and years later, after he's made his own mark as an actor, meets her and they fall in love. Pretty fairytale like to us! We're always trying to manifest our own dream-come-true, (cough cough, Zac Efron, cough cough… haha JK!) so get it girl!
Related: Max 'Plans To Propose' Post-Pandemic, Says Source
However, Demi isn't the only woman Max had his eye on back in the day! He also allegedly wrote about his future girlfriend's former pal Selena Gomez.
In screenshots posted way back in January 2019 — in a thread about Selena, totally unrelated to Demi — Max allegedly writes:
"I'm going to marry @selenagomez"
Oh man, he even tagged her!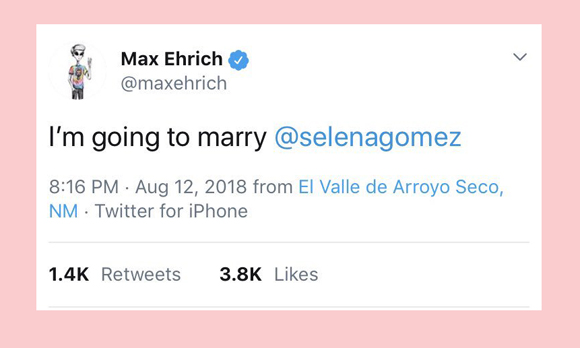 There's more…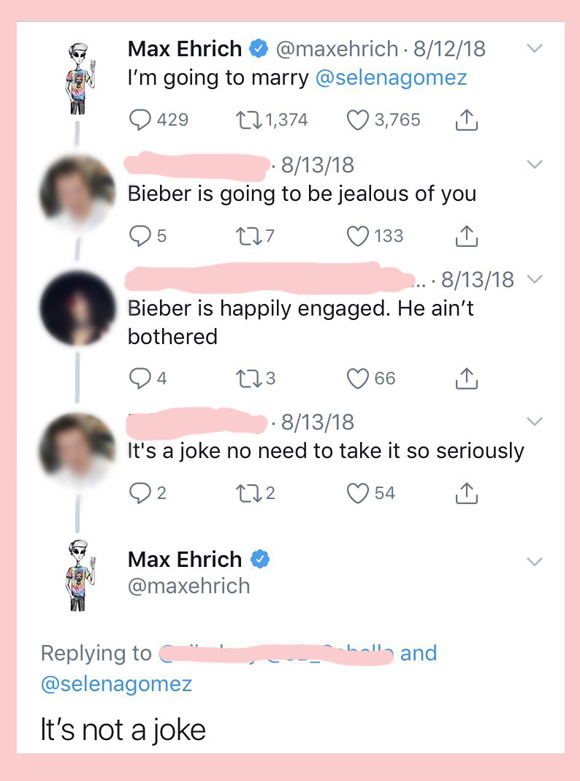 And his fandom for Selena goes way back! Here he is in an interview after appearing in High School Musical 3 in which he describes how much he thinks of the star:
Clearly he's moved on from stanning Selly… and is looking forward to a happily ever after with Demi!
What do YOU think, Perezcious readers?? Love that he's always fawned over the popstar?! SOUND OFF with your thoughts in the comments (below).
[Image via Demi Lovato/Instagram Story.]
Related Posts
CLICK HERE TO COMMENT
May 22, 2020 12:40pm PDT