Gabby Petito's family is NOT letting this go. And every bit of new evidence they find just paints a worse picture of the cop who let Brian Laundrie go after that infamous roadside interrogation.
As part of their $50 million wrongful death lawsuit against the Moab Police Department, the Petitos have been digging into exactly what happened. A big help has been that independent investigation which found the cops made "several unintentional mistakes" during the stop. And they've now found the officer in charge of the stop, Eric Pratt, gave answers during that investigation which, if true, could be seen as proof he botched the whole thing.
Related: Park Ranger Warned Gabby About 'Toxic' Relationship With Brian Laundrie
In an amended complaint this week based on that new info, obtained by The US Sun, attorney Brian Stewart wrote:
"Officer Pratt has since explained that, at the time of the traffic stop, he believed that Brian was emotionally and mentally abusing Gabby, that Gabby did not in fact assault Brian, and that Brian had used physical force on Gabby by grabbing her face which left a cut on her face."
We now know all about that cut on her face. We've seen the photo. And it's exactly what Pratt saw up close.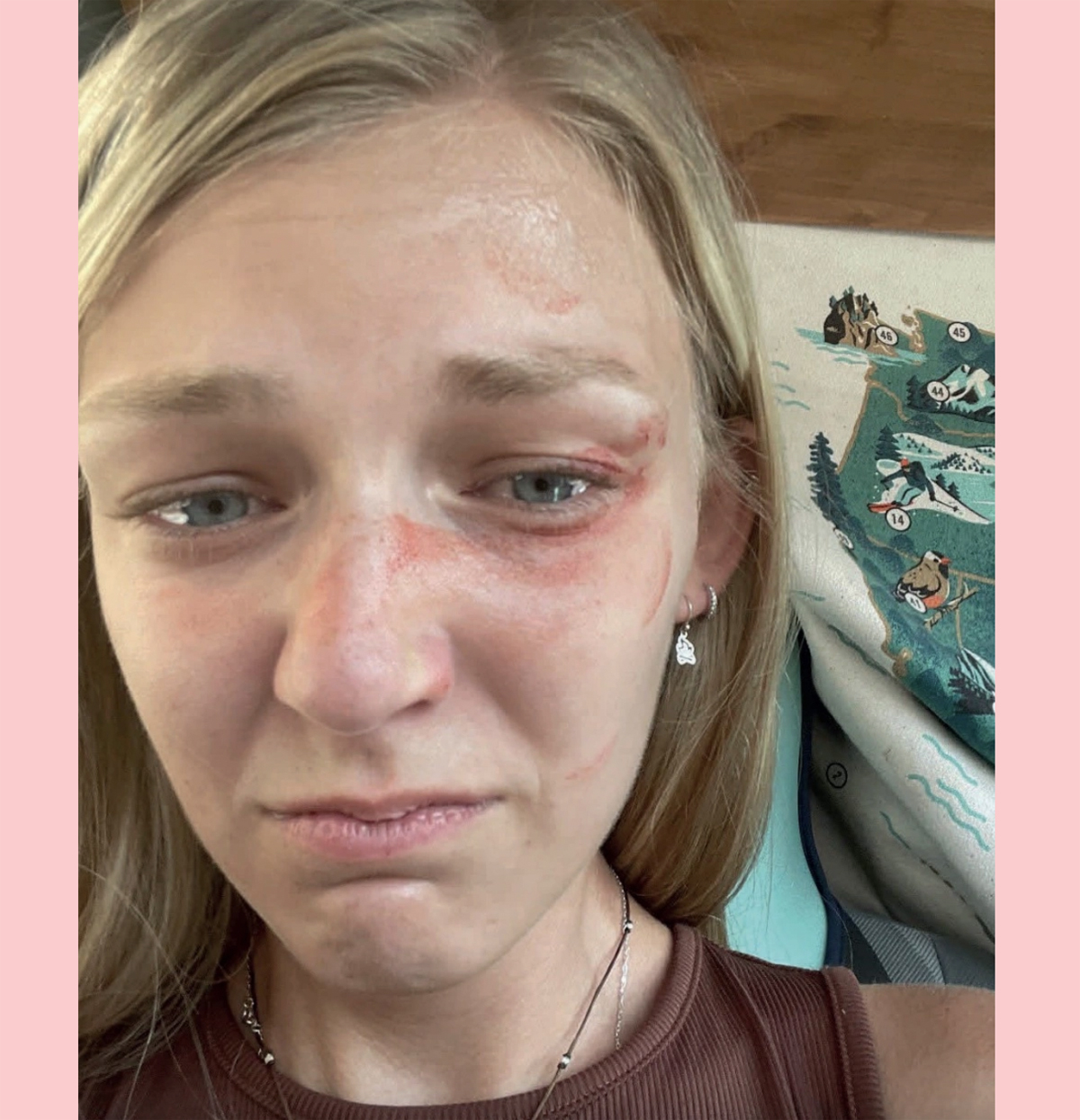 Stewart continued with the bold statement:
"Defendants' negligence and Officer Pratt's willful misconduct deprived Gabby of her safety and ultimately her life."
Wow. Is this latest evidence enough to say that? For now, you be the jury. Remember first that cops decided Gabby was named the primary aggressor, and she was essentially told she had two choices — she could go to jail or they would be separated for a night and then sent on their way. The latter is what happened.
And yet, in that investigation after Gabby was found dead, at the hands of her fiancé, Pratt was questioned about it and told the independent investigator, Captain Brandon Ratcliffe of the Price City Police Department:
"I took my 16 years of experience and said I believed Gabby based on the totality of circumstances and based on what she appears physically capable of and based off what I saw him doing and acting the way he was acting. I don't think she assaulted him."
OK, then what the eff?? Why treat her like she did? Why write it up that she did??
That's not all. Pratt went so far as to say about Brian — whom, we must remind you, he let go:
"I thought he was an emotional threat to her. I thought he was a mental threat to her."
Not a physical threat though? He said Laundrie "seemed like a mental and emotional bully," adding:
"I know these kind of guys. Brian didn't get away with anything for being cute. Brian showed more red flags than a Chinese communist rally."
Sorry, but… how can Pratt say Brian "didn't get away with anything"? HE LET HIM GO! That's literally "getting away." Defending his decision to let him go, Pratt argued there's no law against "being a s**tty boyfriend and gaslighting and taking advantage of people mentally and emotionally for your own reasons."
Gabby's family attorney responded to that statement in particular in the filing, writing:
"Of course, there are laws against that type of behavior when coupled with using physical force and causing harm, such as the force Brian admitted to using against Gabby. Indeed, the Utah legislature has removed police officers' discretion when confronted with those facts, requiring them to issue a citation or make an arrest and issue a no-contact order."
Taking issue with the officer falling short of saying Brian was a physical threat to Gabby, the lawyer implied he basically ignored "all of the information available to Pratt about Brian's use of physical force against Gabby." Like, for instance, the witness who was the whole reason police stopped them in the first place — who clearly told the 911 operator that he saw the MALE hitting the FEMALE and not the other way around.
And as much as Pratt claimed in the investigation that he understood the situation at the time as being an emotionally abusive one, he sure didn't act like it in that bodycam! Stewart pointed out that despite his supposed "assessment that Brian was emotionally and mentally abusing" the 22-year-old, "Officer Pratt continued to act as though Gabby were properly understood to be the predominant aggressor." How can Pratt possibly deny that? It's on video, it's in the police report. She was named the primary aggressor. It's not even in question. And yet, it's so far afield from his later statements about what was going on.
Video: Gabby Said Brian Got Physical With Her In Second Bodycam Footage
Frankly, his later statements seem more like C.Y.A. B.S. to us. Like he knows he should have acted differently, so he's basically saying he thought the right thing, just that he couldn't do anything about it. But it kinda sounds like he could have, if he really felt that way.
In a new statement, Gabby's mom, Nichole Schmidt, specifically pointed out the lethality assessment, an evaluation for police officers to use in domestic violence situations to save the lives of the abused. She said:
"Our daughter, Gabby, died as a result of intimate partner violence that could have and should have been identified by law enforcement using the lethality assessment. We believe that if the lethality assessment had been properly used in her situation, together with the recommended support and resources, Gabby would still be alive today."
Would Gabby be alive today if the couple had been separated longer? If Brian had faced arrest for the alleged domestic abuse that witness described? We'll never know for sure. But at least she would have had a better chance than if they'd done essentially nothing.
What do YOU think of this latest filing, Perezcious paralegals? Will the Petitos win their case??
[Image via FOX13/YouTube.]
Related Posts
CLICK HERE TO COMMENT
Mar 02, 2023 15:06pm PDT