Samantha Markle Slams George Clooney For Defending Meghan Markle!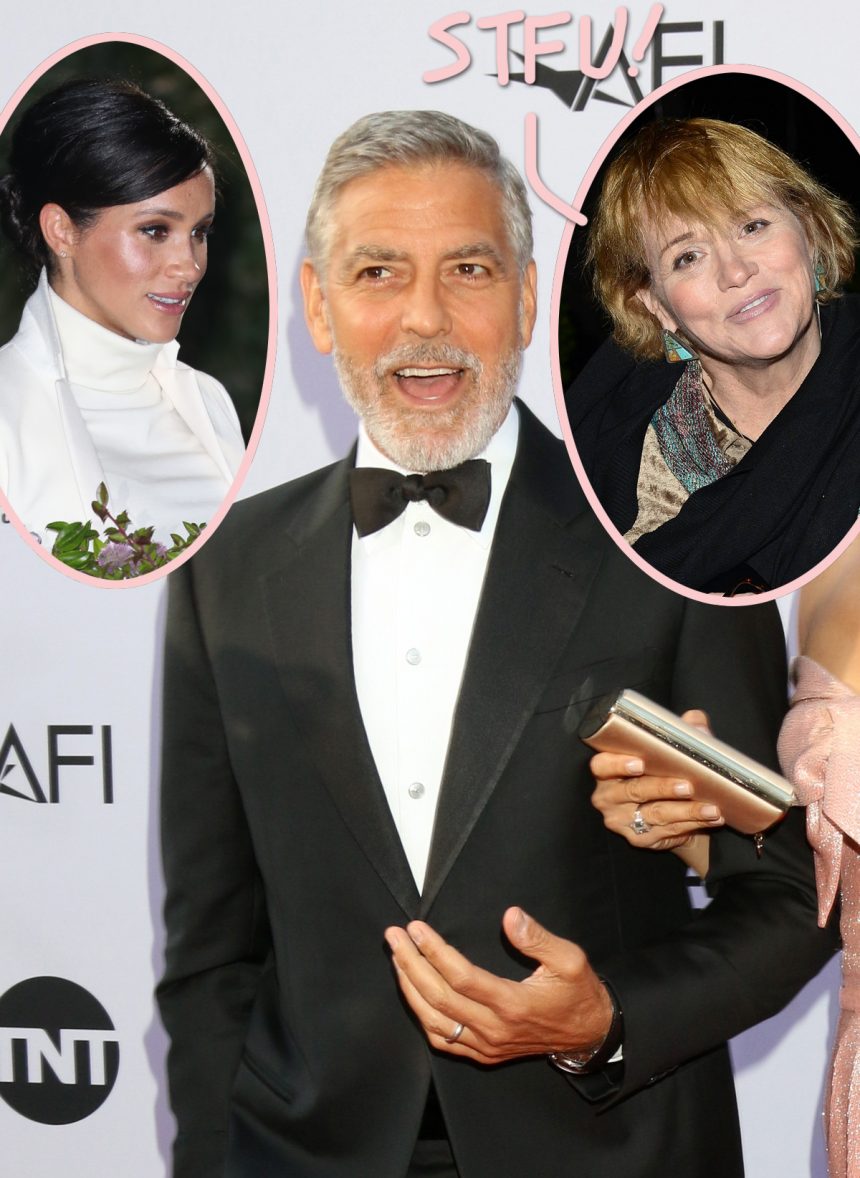 George Clooney stepped up to defend Meghan Markle this week — and now he's getting a taste of the muck normally thrown her way!
The Catch 22 star defended the Duchess against her many detractors, including her family and the press who keep giving them a platform, telling reporters:
"I can't tell you how frustrating that is, just seeing them broadcast a letter from a daughter to a father, she's getting a raw deal there and I think it's irresponsible and I'm surprised by that."
Clearly this was in reference to the letter Meghan wrote to Thomas Markle, which he then leaked to the press.
Related: Meghan 'Wasn't Shocked' Her Letter Got Leaked
That apparently was too much for Meghan's most consistent critic — her half-sister Samantha Grant (who started going by Samantha Markle when her sis got world-famous).
In response to Clooney's statement, Samantha tweeted: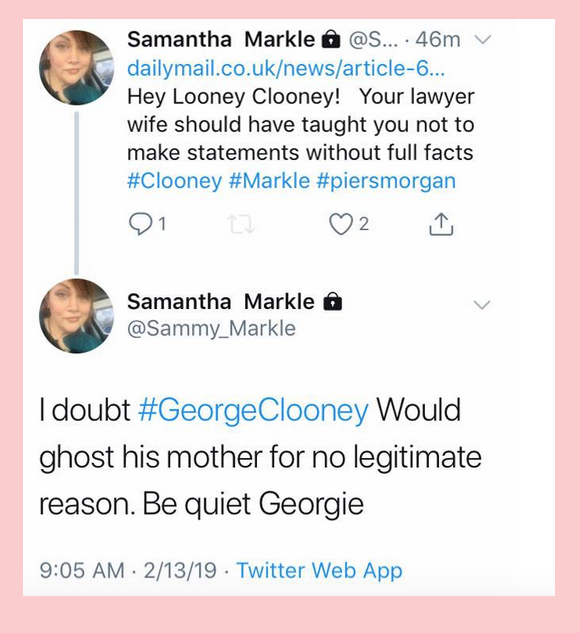 Way to prove him wrong.
What do YOU think about Meghan's family's incessant attacks??
[Image via John Rainsford/Nicky Nelson/WENN/Twitter.]
Related Posts
CLICK CLICK CLICK Next Article
Feb 13, 2019 2:33pm PDT