Katy Perry & Orlando Bloom Already Planning Engagement Party — But What About The Wedding?!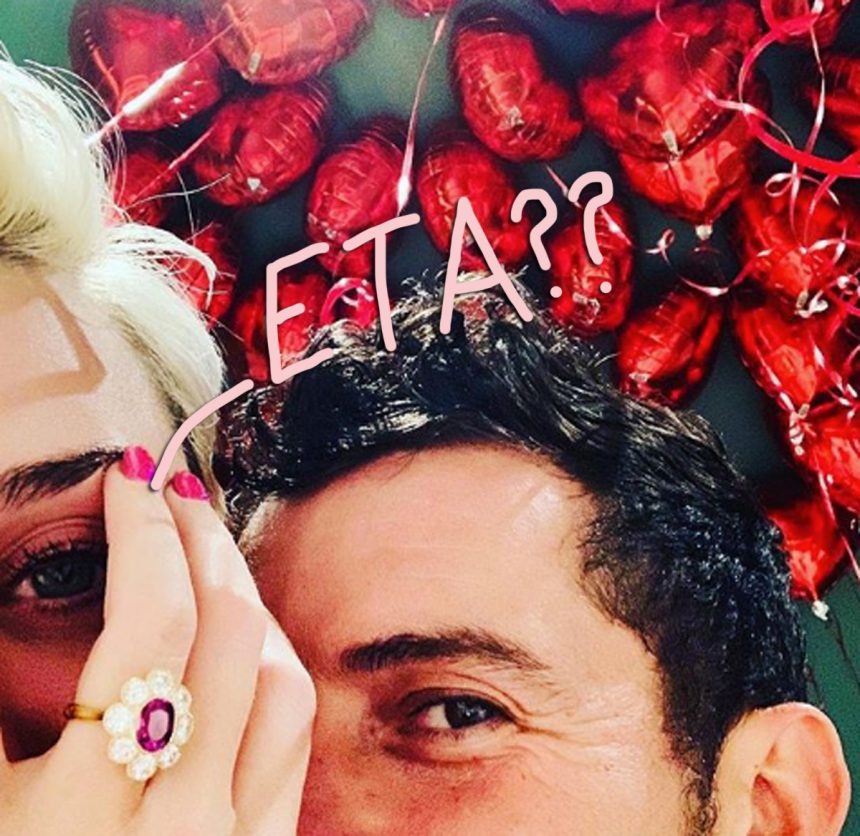 Katy Perry and Orlando Bloom sure move fast… when they want!
It hasn't even been a week since the pair got engaged, and yet they're already ready to celebrate their love with… an engagement party!
What, did you think we'd say they were planning the wedding already?! Not quite!
Related: Katy Perry Shows Humility With Grace!
According to a source close to Bloom who spoke with People on Monday, the actor and his wife-to-be are still "basking in the joy" of their engagement milestone and all they can think about is celebrating it with friends and loved ones.
The source explains (below):
"They are still busy enjoying and celebrating their engagement. They haven't shared any wedding details yet. They are planning a big engagement party for all of their friends. It will be very special. They are both so happy and excited to be engaged. Orlando had planned this for a while. He wanted it all to be special."
Awww!
And totally understandable about the wedding planning — that'll come soon enough!!
Related: Orlando & Katy Have A Hoarding Problem?!
The source revealed that the 42-year-old actor opted to go the traditional route with his proposal, asking Perry's parents for permission before popping the question (below):
"Katy's family knew he was proposing. He talked to her parents about it before. Katy was very surprised and shaking with happiness."
So wonderful!!!
Still so happy for these two!!!
[Image via Instagram.]
Related Posts
CLICK CLICK CLICK Next Article
Feb 19, 2019 6:00am PDT